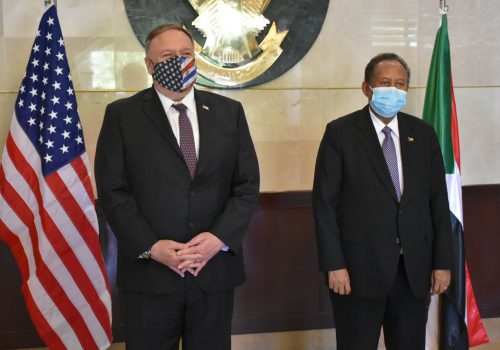 Mon, Aug 31, 2020
Secretary Pompeo's stopover in Sudan last week marked another momentous step forward in the rapidly warming bilateral relationship between Sudan and the United States—the first visit to Sudan's capital, Khartoum, by a US Secretary of State in fifteen years. Unlike Condoleezza Rice's stopover in 2005, aimed at heaping pressure and opprobrium on the country's then-autocratic […]
AfricaSource by Cameron Hudson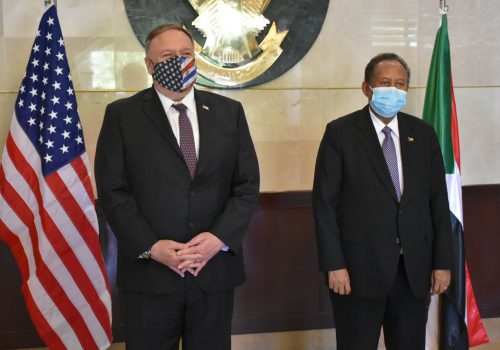 Mon, Aug 31, 2020
Secretary Pompeo's stopover in Sudan last week marked another momentous step forward in the rapidly warming bilateral relationship between Sudan and the United States—the first visit to Sudan's capital, Khartoum, by a US Secretary of State in fifteen years. Unlike Condoleezza Rice's stopover in 2005, aimed at heaping pressure and opprobrium on the country's then-autocratic […]
AfricaSource by Cameron Hudson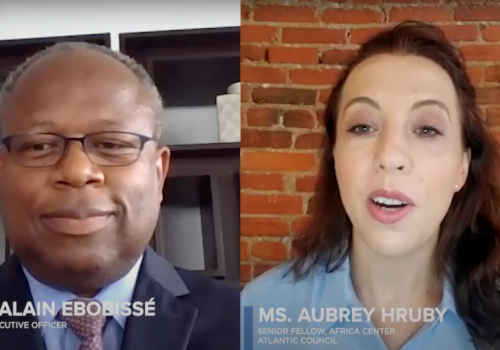 Thu, Aug 6, 2020
Watch Africa Center Senior Fellow Aubrey Hruby's interview with Mr. Alain Ebobissé, CEO of the Africa50 infrastructure fund, on the role of infrastructure investment in post-COVID recovery, Africa50's own efforts to support African markets during this period, and reasons for optimism in light of African digitization efforts.
AfricaSource by Aubrey Hruby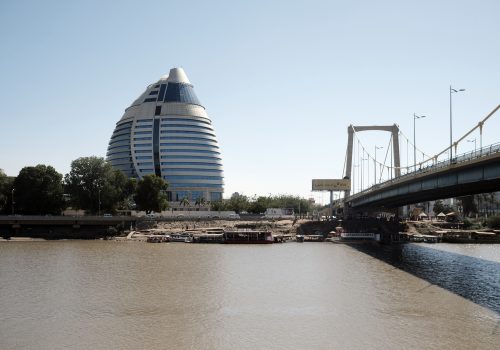 Fri, Jun 26, 2020
The world came to Berlin yesterday (at least virtually) as part of a United Nations, European Union, and German government-sponsored "Partners Forum for Sudan." By all accounts, it was a triumph, and potentially a turning point, for the fragile transitional civilian government of Prime Minister Abdalla Hamdok, pulling in an announced $1.8 billion in assistance to Sudan.
AfricaSource by Cameron Hudson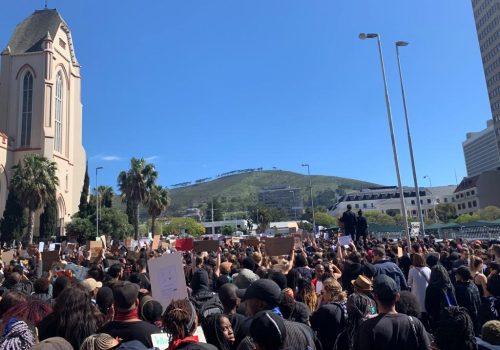 Wed, Jun 24, 2020
South Africa is one of several nations facing an international outcry over increases in COVID-19 related violence against civilians by security forces bent on enforcing quarantine measures. Since South Africa instituted a country-wide lockdown on March 27, the number of violent incidents by police against civilians has reportedly more than doubled with poor and vulnerable populations most affected.
AfricaSource by Katie Trippe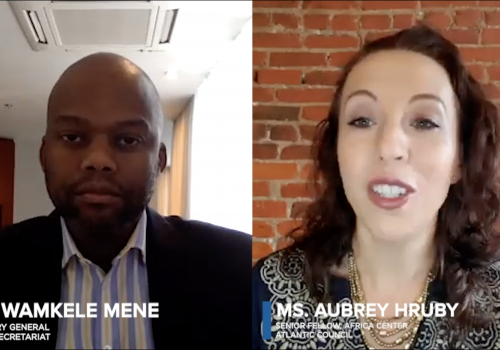 Wed, Jun 10, 2020
Watch Africa Center Senior Fellow Aubrey Hruby's exclusive interview with Mr. Wamkele Mene, Secretary General of the African Continental Free Trade Area Secretariat, on the status of the agreement and the impact of COVID-19.
AfricaSource by Aubrey Hruby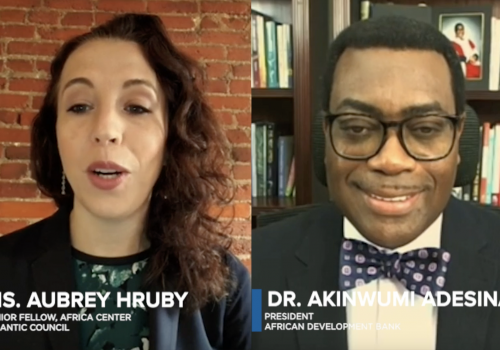 Wed, May 20, 2020
Watch Africa Center Senior Fellow Aubrey Hruby's exclusive interview with African Development Bank President Dr. Akinwumi Adesina on the economic response to COVID-19.
AfricaSource by Aubrey Hruby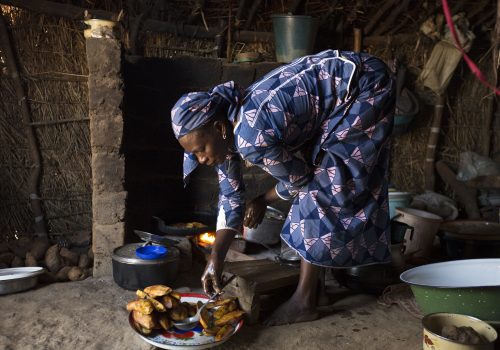 Fri, May 1, 2020
While lockdowns and social distancing measures have been essential in the battle against the coronavirus pandemic, they have also produced unintended consequences: increased rates of domestic violence. As COVID-19 spreads in African countries, demand for support services for victims of gender-based violence continues to rise.
AfricaSource by Joanne Chukwueke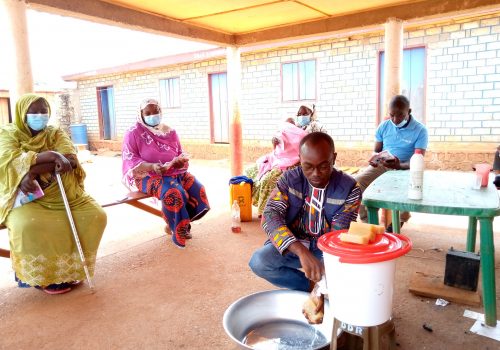 Mon, Apr 20, 2020
In times when neighbors are competing with each other for medical supplies, the private sector is creating partners out of competitors. Across the continent, coalitions are coming together to support public health responses and fight the virus: a private sector response that is even more important in resource-constrained African countries.
AfricaSource by Aubrey Hruby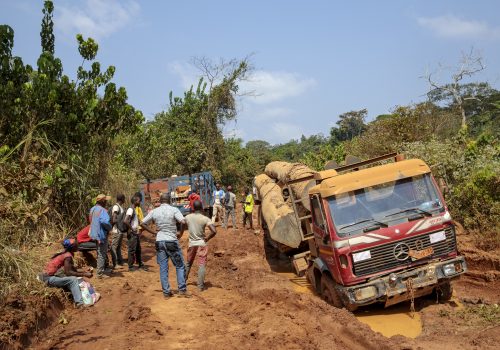 Fri, Apr 17, 2020
Beyond top-line concerns over supply of test kits, other barriers to mass testing for COVID-19 in Africa include logistical constraints surrounding access to rural and densely populated urban areas, limitations on healthcare personnel and facilities, distrust of healthcare workers, and stigma associated with the virus itself.
AfricaSource by Bronwyn Bruton and Neil Edwards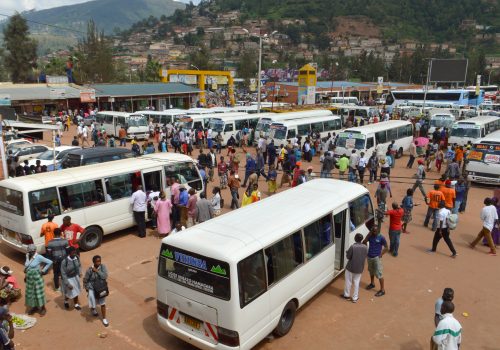 Wed, Apr 8, 2020
Google's newly released mobility reports provide statistical breakdowns by country of residents' mobility to a variety of common locations including retail and recreation spaces, grocery stores, transit stations, places of work, and residences. This blog pursues a deep dive of the data, remarking on Africa's varied responses.
AfricaSource by Neil Edwards