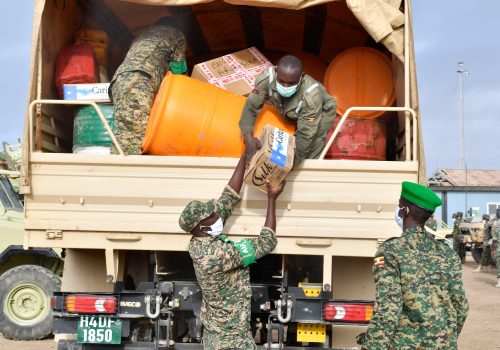 Tue, Dec 22, 2020
African nations have mostly escaped the heavy death toll and hospital bed shortages faced by Western countries, but the COVID-19 pandemic has dealt a disproportionately severe blow to the continent's economic ambitions. Fortunately, robust collaboration between African public and private sectors, and particularly innovative financing measures from African development institutions—including members of the Africa Center's […]
AfricaSource by Africa Center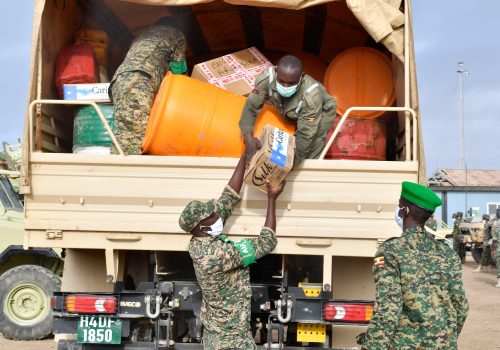 Tue, Dec 22, 2020
African nations have mostly escaped the heavy death toll and hospital bed shortages faced by Western countries, but the COVID-19 pandemic has dealt a disproportionately severe blow to the continent's economic ambitions. Fortunately, robust collaboration between African public and private sectors, and particularly innovative financing measures from African development institutions—including members of the Africa Center's […]
AfricaSource by Africa Center

Mon, Dec 14, 2020
The announcement today that the forty-five day notification period to Congress had elapsed and Sudan was finally off the US State Sponsors of Terrorism list is historic. It validates the new direction of the country, which it was set upon nearly two years ago by nationwide, peaceful street protests. More importantly, it represents a definitive break with Sudan's troubled past—the true end of the Bashir era, which began more than thirty years ago—and holds out the hope for a more prosperous future for all Sudanese. The weight of the moment cannot be understated.
AfricaSource by Cameron Hudson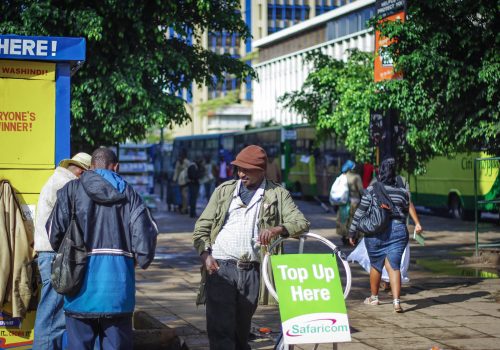 Wed, Dec 9, 2020
Africa's COVID recession certainly hasn't hit the continent's tech industry. In fact, as countries adapt to the expanding digital universe created by COVID-19, technology ecosystems across the continent are booming—and global investors have noticed. Attempting to cash in, African countries are trying to bolster their own innovation ecosystems through supportive legislation.
AfricaSource by Jordan Wolken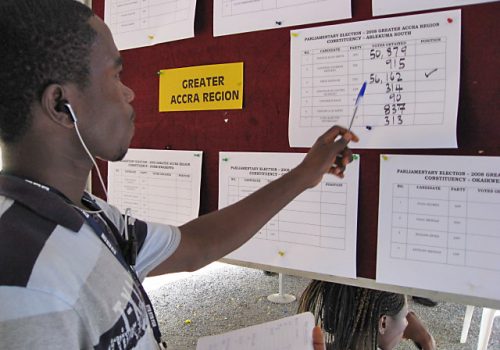 Fri, Dec 4, 2020
Ghana, with elections slated for December 7, may be the most robust environment for domestic election monitoring on the African continent. But fieldwork conducted in January 2020 confirmed that most stakeholders still find that data is a "weak spot." This is not to say that peace and credibility are in doubt in Ghana's election, but by better leveraging existing data resources, Ghana has an opportunity to champion transparency and set an example for regional peers.
AfricaSource by Luke Tyburski

Fri, Nov 13, 2020
Ethiopian Prime Minister Abiy Ahmed, who won the Nobel Prize for his peacemaking with Eritrea, has confounded allies by resisting all attempts to dampen the ongoing military confrontation with a powerful northern insurgent group, the Tigray People's Liberation Front (TPLF). The TPLF effectively controlled the Ethiopian government from 1991 until February 2018, when it was driven […]
AfricaSource by Bronwyn Bruton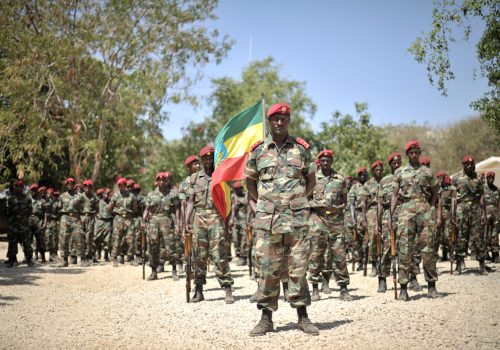 Wed, Nov 11, 2020
As conflict breaks out in Ethiopia's Tigray region, Africa Center experts react and analyze what this means for the country and its neighbors.
AfricaSource by Africa Center

Thu, Oct 29, 2020
Whilst other countries have experienced delays or postponements since the novel coronavirus outbreak, Côte d'Ivoire is charging forward with its first round of presidential polling scheduled for October 31, a contest that has long been expected to be contentious.
AfricaSource by Vicky-Marie Addo-Ashong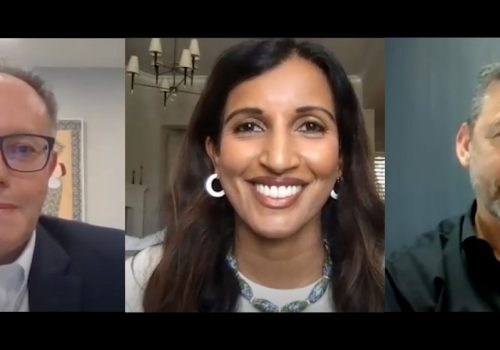 Tue, Oct 20, 2020
The U.S. International Development Finance Corporation (DFC) invests in companies and projects in lower and middle income countries, including emerging economies in Africa, to address critical global and regional challenges. Mr. Terry Kier, Mr. Ziad Oueslati, and Ms. Sheeba Philip joined Senior Fellow Aubrey Hruby to share about their companies, their models, and how the DFC's support has impacted their companies' growth.
AfricaSource by Africa Center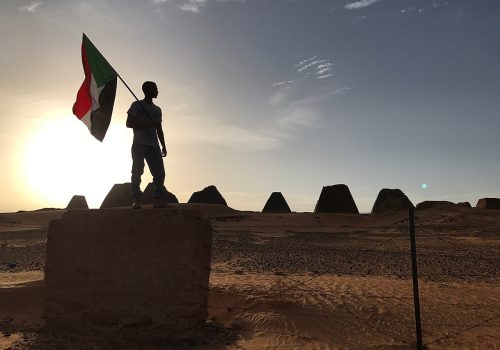 Mon, Oct 19, 2020
After twenty-seven years on the US State Sponsor of Terrorism list, President Trump today announced, via Twitter, that Sudan's terror designation was at long last being removed. While many details of the deal struck between the Trump Administration and the transitional authorities in Sudan have yet to emerge, the announcement by itself should be welcomed as a major achievement for both Washington and Khartoum.
AfricaSource by Cameron Hudson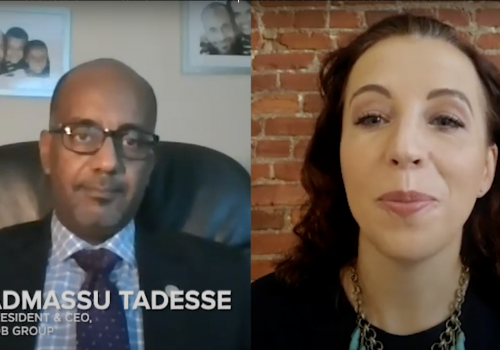 Fri, Oct 16, 2020
The Eastern and Southern African Trade and Development Bank (TDB) has been financing trade and development projects and promoting economic integration and prosperity in the region since 1985. Watch an interview below between Mr. Admassu Tadesse, president and chief executive officer of TDB Group and Ms. Aubrey Hruby, senior fellow at the Atlantic Council's Africa Center. Mr. Tadesse covers what makes TDB unique and different, the role African development finance institutions (DFIs) play in returning the African continent to economic growth post-COVID, how TDB can interface with US investors, and ways DFIs can be catalytic in increasing capital flows to African markets.
AfricaSource by Africa Center