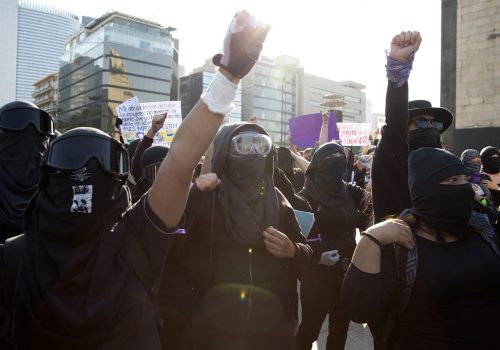 Thu, Dec 10, 2020
In Latin America and the Caribbean, this year's Human Rights Day marks a grim trend as COVID-19 sets back decades of progress for women and girls. And without enlisting everyone, including men, in the fight for women's empowerment, society's ability to achieve gender equality is limited.
New Atlanticist by Valentina Sader, Cristina Guevara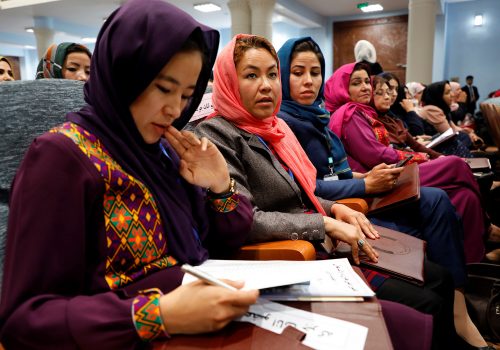 Wed, Oct 28, 2020
The progress Afghan women have made in the years since the fall of the Taliban regime could be at risk, Ghani said, should the Taliban be given too much power as part of a peace settlement.
Diversity, Equity, and Inclusion by David A. Wemer

Wed, Oct 14, 2020
Twenty years after its creation, NATO should affirm the strategic significance of the Women, Peace, and Security Agenda and define what it means for an era of great power competition.
Diversity, Equity, and Inclusion by Lisa Aronsson