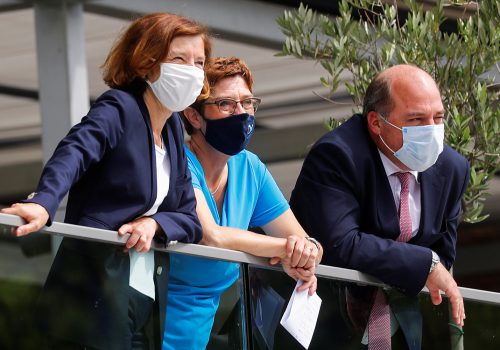 Mon, Nov 23, 2020
Expanding and developing the role of the E3 in defense, with a focus to create a stronger European pillar in NATO, could serve as a fruitful test ground to shape more decisive and agile security cooperation for the future.
Article by Anna Wieslander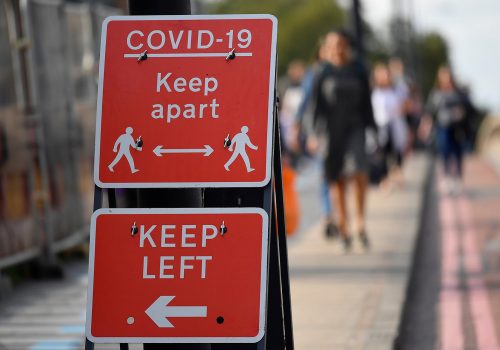 Thu, Oct 15, 2020
The coronavirus crisis is straining British unity as officials in the North of England, Scotland, Wales, and Northern Ireland clash with Boris Johnson's government over lockdowns and economic support measures.
New Atlanticist by John M. Roberts

Tue, Oct 13, 2020
Ukrainian President Volodymyr Zelenskyy's recent state visit to the UK was the most consequential foreign relations act of his presidency to date and saw the unveiling of a new strategic partnership.
UkraineAlert by Bate C Toms