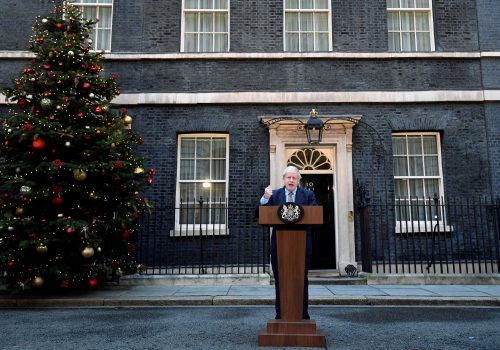 Sat, Dec 14, 2019
Prime Minister Johnson – who famously craves both public attention and a place in history – won the former and a shot at the latter through a British election victory this week that was the most convincing conservative victory since Margaret Thatcher in 1987. To save the United Kingdom itself, however, he must reverse course, or at least amend direction, on much of what he has said and done to win in the first place.
Inflection Points by Frederick Kempe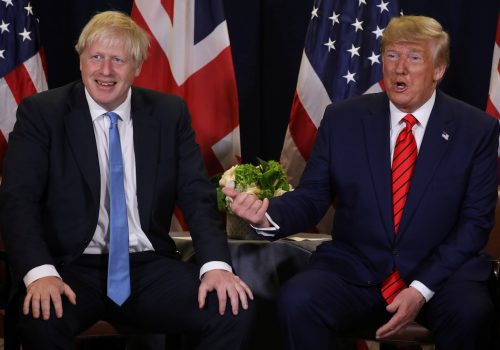 Sun, Dec 15, 2019
As the UK focuses on completing Brexit and developing new trading links with the rest of the world, Washington and London will likely continue to look for ways to stay aligned.
New Atlanticist by Peter Westmacott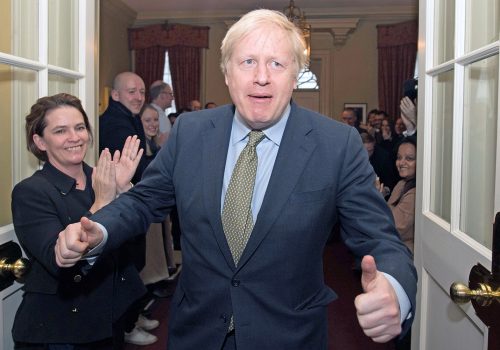 Fri, Dec 13, 2019
"Much of the electorate seems to have bought the Johnson message that electing a Conservative government will mark the end of the Brexit process," Sir Peter Westmacott said. "In fact, it only signals the beginning of the real negotiations on Britain's future relationship with the EU and the rest of the world."
New Atlanticist by David A. Wemer