Subscribe to Fast Thinking email alerts
Sign up to receive rapid insight in your inbox from Atlantic Council experts on global events as they unfold.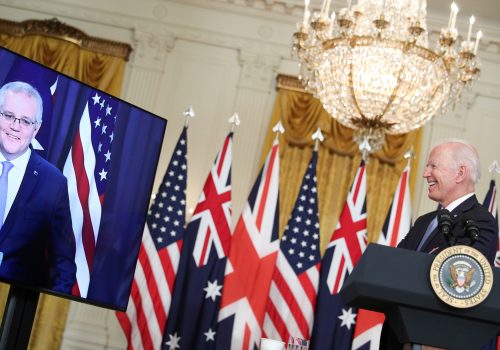 Thu, Sep 16, 2021
What impact will this deal have on competition with China? What about the allies left high and dry? Our experts emerged from the deep with the answers.
Fast Thinking by Atlantic Council