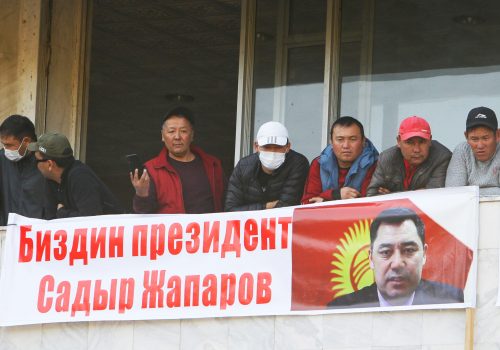 Wed, Jun 2, 2021
As President Sadyr Japarov takes aim at Kyrgyz and US institutions, the US has not only an opportunity but a responsibility to help with democracy-building and make sure the Kyrgyz people get the message.
New Atlanticist by Lillian Posner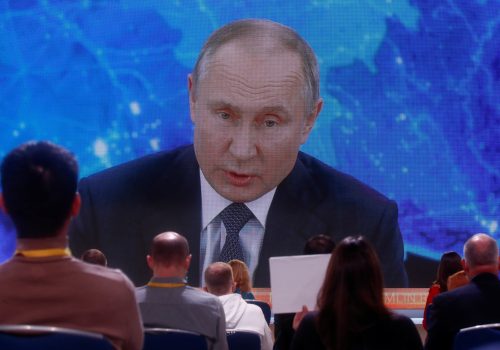 Thu, Apr 1, 2021
Vladimir Putin's hybrid war against Ukraine relies heavily on deliberate disinformation and blanket denials. By prioritizing impartiality over accuracy, the international media has often played the role of unwitting accomplice.
UkraineAlert by Peter Dickinson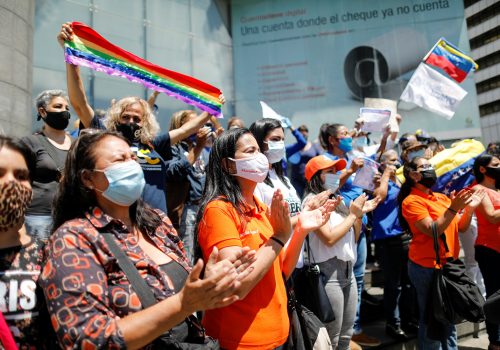 Wed, Mar 31, 2021
Including women and women's civil-society groups in peacebuilding efforts is essential to strengthening and advancing a more inclusive and diverse—and, ultimately, successful—approach to rebuilding Venezuela's democratic institutions.
New Atlanticist by Cristina Guevara