Sun, Jul 26, 2020
Software supply chain security remains an under-appreciated domain of national security policymaking. Working to improve the security of software supporting private sector enterprise as well as sensitive Defense and Intelligence organizations requires more coherent policy response together industry and open source communities.
In-Depth Research & Reports by Dr. Trey Herr, William Loomis, Stewart Scott, June Lee

Wed, Jul 22, 2020
Reported Iranian intrusions against Israeli critical infrastructure networks and alleged Israeli actions against Iranian proliferation-associated targets pose substantial new challenges to understanding ongoing competition and conflict in the Middle East.
Issue Brief by JD Work and Richard Harknett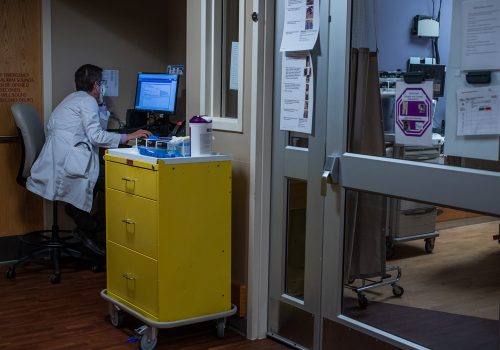 Wed, May 27, 2020
Since COVID-19 began to spread within the United States in January of this year, the United States has been concentrating its efforts on mitigating the crisis at both a state and federal level. However, all efforts at containing the growing cybersecurity problems have been surface level and reactive at best.
New Atlanticist by Derek Bernsen
Programs