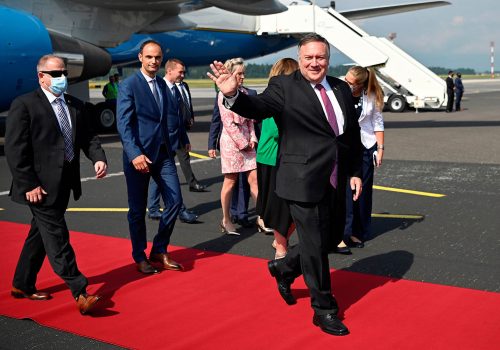 Fri, Aug 14, 2020
In seeking to further roll back China's influence, the US has targeted Huawei during its CEE visit as the Shenzhen-based telecoms-equipment manufacturer competes for a prominent role in the region's cellular network infrastructure and 5G expansion.
New Atlanticist by Frances Burwell, Jörn Fleck, and Eileen Kannengeiser

Thu, Aug 13, 2020
A transcript of the meeting between Putin and his internet regulator shows, unsurprisingly, that the Kremlin continues using its rubber-stamped laws to justify internet censorship and control. But it also demonstrated the Kremlin's growing desire to undermine the Western-led open democratic internet model.
New Atlanticist by Justin Sherman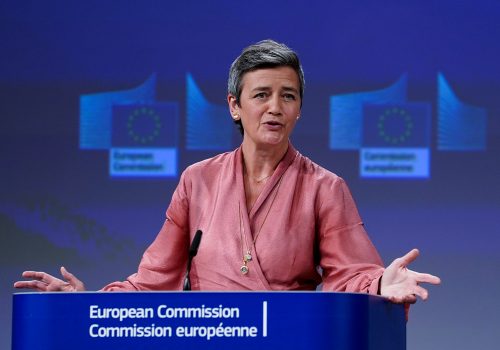 Wed, Jun 24, 2020
Europe's powerful competition and digital chief Margrethe Vestager is calling for better relations between the United States and the European Union, at a time when economic chaos triggered by the worsening coronavirus pandemic threatens recovery on both sides of the Atlantic.
New Atlanticist by Larry Luxner
Programs