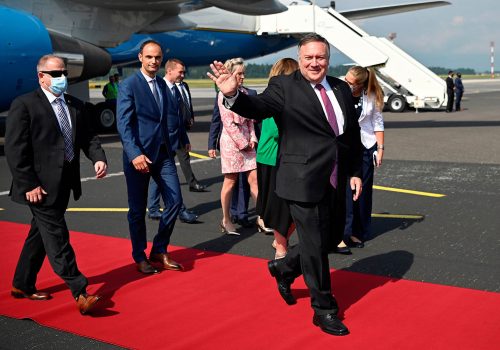 Fri, Aug 14, 2020
In seeking to further roll back China's influence, the US has targeted Huawei during its CEE visit as the Shenzhen-based telecoms-equipment manufacturer competes for a prominent role in the region's cellular network infrastructure and 5G expansion.
New Atlanticist by Frances Burwell, Jörn Fleck, and Eileen Kannengeiser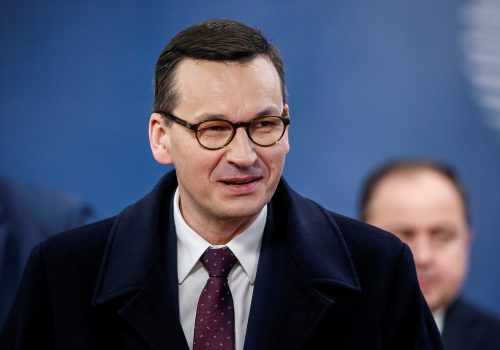 Fri, Jul 31, 2020
Speaking at an Atlantic Council Front Page event, Morawiecki argued that "the NATO alliance is so important for the world to keep peace," that allies must continue to work toward "consensus" in their actions.
New Atlanticist by David A. Wemer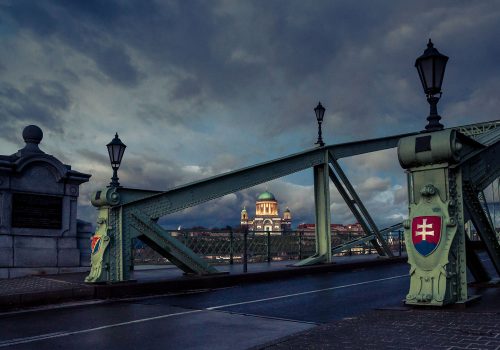 Tue, Jun 9, 2020
Many in the region expected the 100th anniversary of Trianon to be a blow up. It could be yet. But around the actual anniversary, it was a dog that did not bark: the significance was in what wasn't said, in nationalist pandering avoided and confrontation dodged, and positive gestures recognized.
New Atlanticist by Daniel Fried
Programs



The Future Europe Initiative promotes the transatlantic leadership and strategies required to ensure a strong Europe.