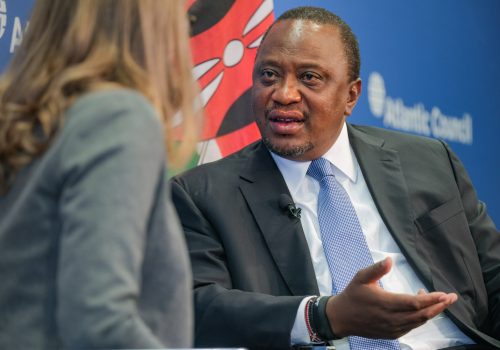 Wed, Feb 5, 2020
Kenyan President Uhuru Kenyatta implored an Atlantic Council audience on February 5 to see Africa as "more than just a continent producing security threats or unregulated migration that must be contained," but rather as a region that has "immense strategic importance to the security and prosperity of the transatlantic alliance."
Event Recap by David A. Wemer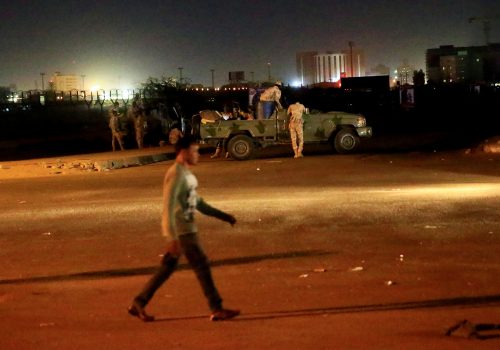 Wed, Jan 15, 2020
Nearly six months in, the governing bargain between civilians and security forces seems to be holding strong, but there has been little concrete progress towards determining which side will emerge as the dominant actor at the end of the transition. That means that there is ongoing uncertainty over who ultimately is in charge, not only today, but well into the future. And uncertainty over what the political future will be means uncertainty over whether – and which – people will have jobs and the resources they need to support their families.
AfricaSource by Cameron Hudson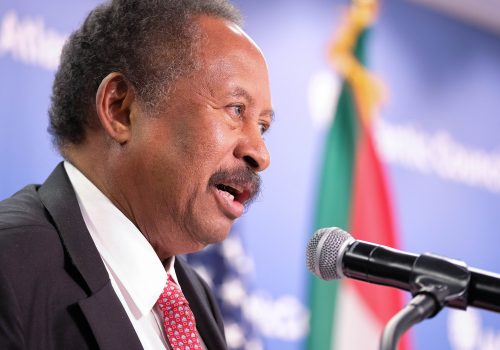 Fri, Dec 6, 2019
Sudanese Prime Minister Abdalla Hamdok became the first Sudanese leader to travel to Washington, DC in more than thirty years, seeking to win more international support for his transitional government as it tries to guide Sudan towards democracy. "There is a success story that is emerging" in Sudan, Hamdok told an audience at the Atlantic Council on December 5. In a "region full of crises and riddled with conflicts, Sudan provides hope," Hamdok declared.
New Atlanticist by David A. Wemer