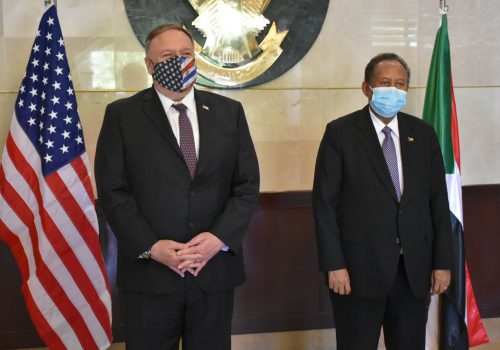 Mon, Aug 31, 2020
Secretary Pompeo's stopover in Sudan last week marked another momentous step forward in the rapidly warming bilateral relationship between Sudan and the United States—the first visit to Sudan's capital, Khartoum, by a US Secretary of State in fifteen years. Unlike Condoleezza Rice's stopover in 2005, aimed at heaping pressure and opprobrium on the country's then-autocratic […]
AfricaSource by Cameron Hudson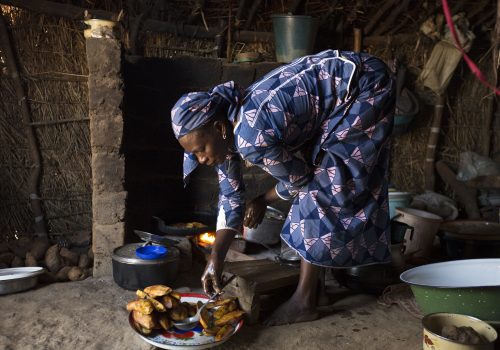 Fri, May 1, 2020
While lockdowns and social distancing measures have been essential in the battle against the coronavirus pandemic, they have also produced unintended consequences: increased rates of domestic violence. As COVID-19 spreads in African countries, demand for support services for victims of gender-based violence continues to rise.
AfricaSource by Joanne Chukwueke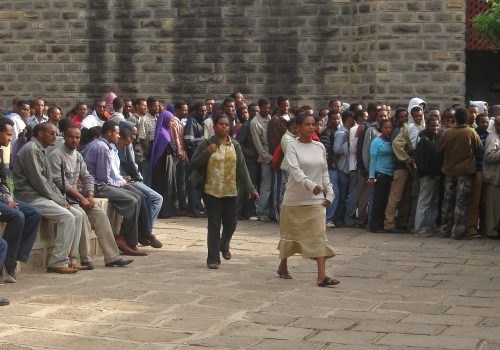 Thu, Apr 2, 2020
On March 31, the government of Ethiopia indefinitely postponed historic elections that were scheduled to take place in August. This makes Ethiopia the first African nation, in what is likely to be a wave of countries, forced to set back highly contentious political contests in response to the novel coronavirus pandemic, with significant implications for the outcome.
AfricaSource by Bronwyn Bruton