Fri, Nov 20, 2020
Faced with a new surge in coronavirus cases, Iranian authorities have ordered hundreds of cities across the country to obey a variety of stringent new restrictions starting from November 21.
IranSource by Tahereh Hadian-Jazy

Mon, Nov 16, 2020
The secondary phase of Ukraine's landmark healthcare reforms is being neglected by the government as the country suffers from faltering leadership in the fight against the coronavirus crisis.
UkraineAlert by Brian Mefford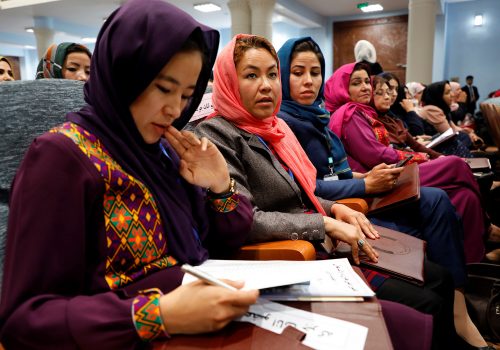 Wed, Oct 28, 2020
The progress Afghan women have made in the years since the fall of the Taliban regime could be at risk, Ghani said, should the Taliban be given too much power as part of a peace settlement.
New Atlanticist by David A. Wemer