Wed, May 20, 2020
Whether or not the Japanese public will face a choice on revising the constitution in the near future now seems inextricably tied with the coronavirus; either it will scuttle efforts to hold a constitutional referendum before the end of Abe's term or it will be the impetus for an accelerated effort.
New Atlanticist by Mirna Galic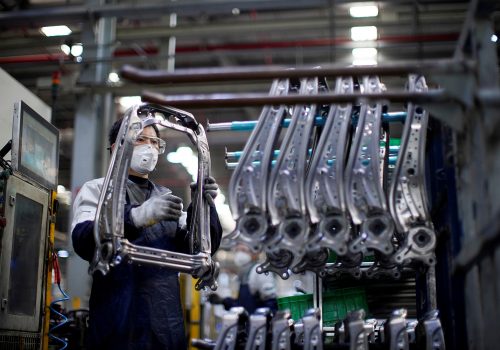 Mon, Mar 23, 2020
Amid the continued coronavirus crisis in the US and Europe, companies that were trying to reduce their heavy reliance on China cannot help but reverse their moves to keep their supply chains open and operating.
New Atlanticist by Miyeon Oh

Tue, Dec 3, 2019
Demand for trilateral cooperation between the United States, South Korea, and Japan is on the rise. However, political willingness and capacity for trilateral cooperation are declining.
Report by Dr. Cheol Hee Park