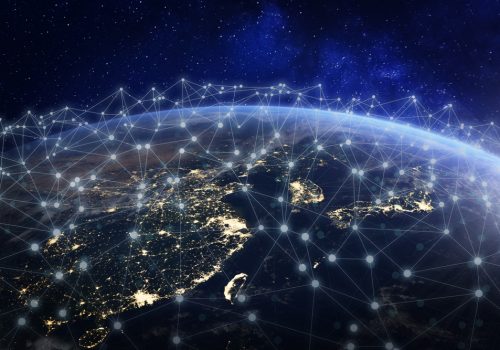 Thu, May 27, 2021
Mounting US-China tensions and the COVID-19 pandemic have led to growing calls in the United States and among its allies and partners, including Japan, to address the vulnerabilities in global supply chains critical to national security and economic competitiveness.
In-Depth Research & Reports by Miyeon Oh, James Hildebrand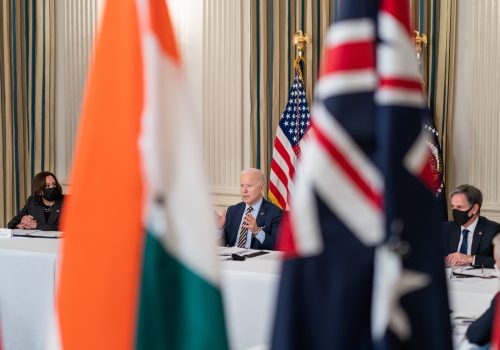 Mon, May 17, 2021
China's growing ambition to recode the rules of cyberspace should serve as a wake-up call for the Indo-Pacific's leading digital democracies to cooperate.
New Atlanticist by Mark Linscott, Anand Raghuraman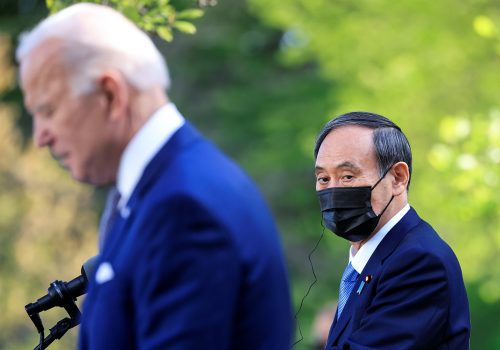 Fri, Apr 16, 2021
President Xi, are you watching? US President Joe Biden welcomed Japanese Prime Minister Suga Yoshihide to the White House on Friday. And his first in-person meeting with a foreign leader was designed to send a clear signal to China.
Fast Thinking by Atlantic Council