Regions in focus
COVID-19 in Latin America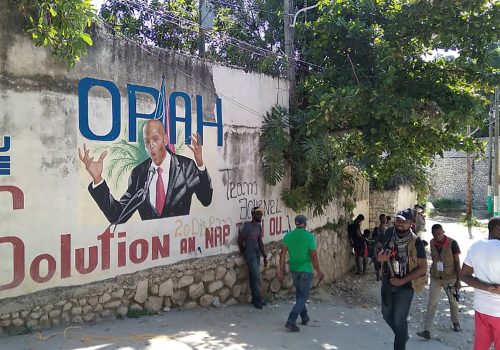 Wed, Jul 7, 2021
The murder leaves a power vacuum atop a country battling rampant crime and COVID-19—with no obvious succession plan in place. What's going on in Haiti and how will it reverberate across the region?
Fast Thinking by Atlantic Council

As the COVID-19 coronavirus outbreak continues to accelerate its spread worldwide, the international community is facing a global crisis with public health, geopolitical, and economic repercussions. Go beyond the headlines to access the Atlantic Council's deep expertise in policy areas impacted by this growing global emergency.
Read More
Highlight: Energy in the Americas

The Western Hemisphere is full of potential and we have the opportunity to galvanize it into an energy powerhouse. This new US energy strategy for the Western Hemisphere will help raise the global competitiveness of the hemisphere, advance its shared prosperity, and improve national and energy security as a result.
Read More
Explore the NATO 20/2020 podcast series

NATO 20/2020 is a weekly podcast that explores 20 bold ideas to push NATO to be more visionary, more capable, and more self-evidently valuable to the security of more people.
Read More

Wed, Aug 4, 2021
The core assumptions underpinning US policy in the Middle East—ensuring oil flows, maintaining Israel's security, preventing the rise of a dominant hegemon, and countering terrorism—have been upended by new realities.
Reality Check by Aude Darnal, Evan Cooper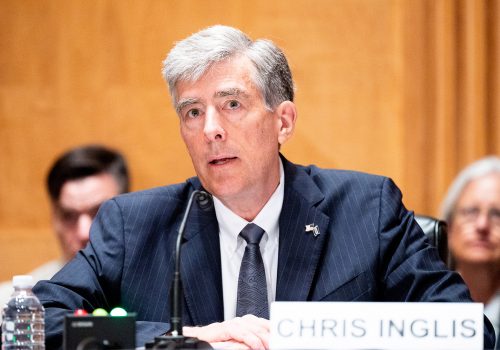 Wed, Aug 4, 2021
How do you strengthen an entire nation's cyber defenses? That's the task facing Inglis, who spoke about his priorities in his new White House role at the Atlantic Council.
New Atlanticist by Katherine Walla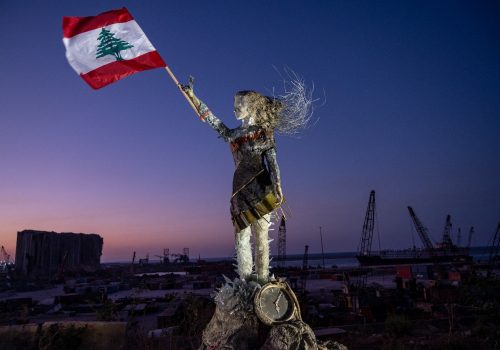 Wed, Aug 4, 2021
One year from the August 4 Beirut port explosion, Lebanon continues to free-fall into utter dysfunction as it unravels under the pressure of its worst economic crisis in decades, high rates of COVID-19 infections, an indifferent political class, and Hezbollah's control over critical junctures of the Lebanese state.
Issue Brief by David Daoud
Fri, Jul 30, 2021
Estonian Prime Minister Kaja Kallas, Rep. Ro Khanna, and NSC Sr. Director Peter Harrell spoke at the Atlantic Council on challenges to securing infrastructure and the promise of a "trusted connectivity" approach.
Event Recap by Alyxandra Marine

Fri, Jul 30, 2021
To succeed, the Biden administration must bring on board other US allies and establish new institutions to turn these principles into action.
New Atlanticist by Daniel Fried, Ash Jain
Thu, Jul 29, 2021
Read the full article here. Explore the CBDC tracker here.
In the News by The GeoEconomics Center
Wed, Jul 28, 2021
Read the full article here. Explore the CBDC tracker here.
In the News by The GeoEconomics Center

Wed, Jul 28, 2021
The COVID-19 pandemic and a wave of "Buy American" policies have cast doubt on the ability of foreign suppliers to provide crucial defense goods and services to the US Department of Defense in times of crisis or conflict. Forward Defense Nonresident Senior Fellow James Hasik recommends the expansion of security of supply agreements (among other measures) to fully leverage the defense-industrial bases of US allies and partners and best support US security priorities.
Issue Brief by James Hasik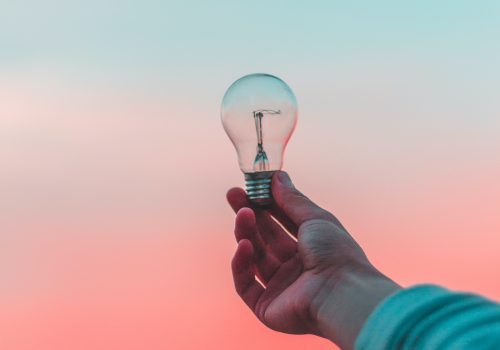 Wed, Jul 28, 2021
A series of policy papers focusing a host of topics from Just Transition policy in Colorado, to hydrokinetic energy in rural areas, to port decarbonization strategies, all written by the Atlantic Council's Veterans Advanced Energy Fellows.
EnergySource by Veterans Advanced Energy Fellows, Cohort 2