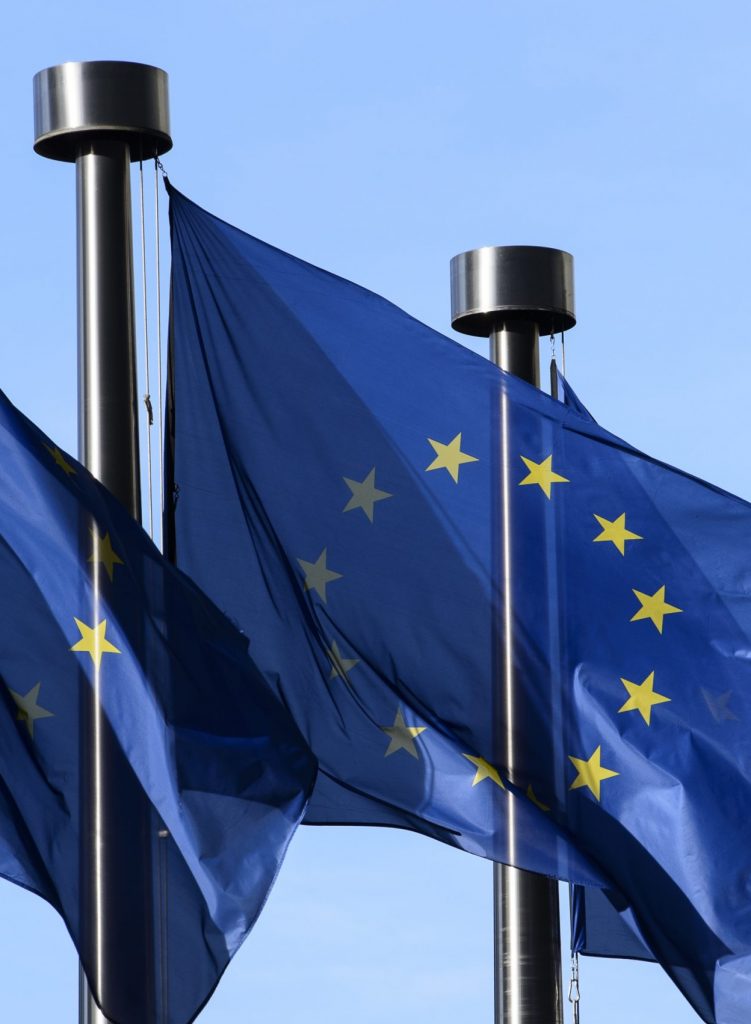 The only union of its kind
The European Union
Growing from its start as the European Coal and Steel Community, the European Union today has twenty-seven member states and is the only democratic, intergovernmental, supranational organization in the world. It has risen as a key actor and norm-setter in areas as diverse as trade, energy security, digital policy, and defense. In an era of great power competition, the United States has a national interest in the EU reinvigorating faith in the European project among Europeans and the rest of the world.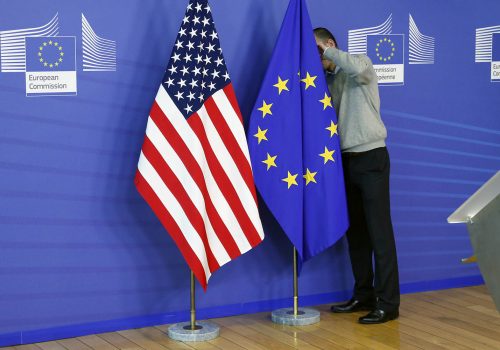 Wed, Sep 30, 2020
A new transatlantic partnership will be necessary whatever the result of the US election because the EU-US trade relationship, the European and US approach to multilateralism, and the global balance of power have changed.
Read More

Wed, Sep 16, 2020
Von der Leyen used her first State of the European Union Address to push European leaders to "make change happen by design—not by disaster or by diktat from others in the world." Atlantic Council experts react to European Commission President Ursula von der Leyen's speech and its implications for future EU policy.
New Atlanticist by Atlantic Council

Mon, Sep 14, 2020
A few weeks after the groundbreaking budget agreement adopted by the European Council on July 21, it would be tempting to say that COVID-19 changed everything in the European Union, in line with the oft-repeated principle: "It takes a crisis for Europe to act." Like all clichés, there is some truth in this statement.
Feature by Clément Beaune

Thu, Oct 8, 2020
Ukrainian President Volodymyr Zelenskyy offers a positive assessment of the 2020 EU-Ukraine Summit in Brussels and calls for the creation of a step-by-step plan towards Ukraine's future EU membership.
UkraineAlert by Volodymyr Zelenskyy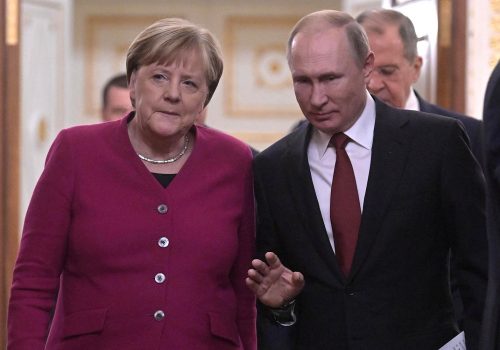 Tue, Sep 22, 2020
How Merkel responds to the poisoning of Alexei Navalny and critiques of support for Nord Stream II will likely have cascading effects on international politics. Germany's decisions, even on seemingly discrete events, can alter the global balance of power.
New Atlanticist by Jeremy Stern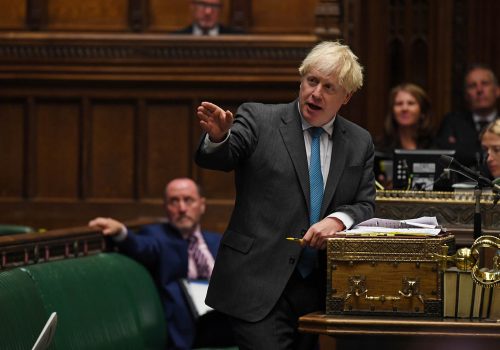 Fri, Sep 18, 2020
British Prime Minister Boris Johnson has found himself in an extraordinary crisis, as a second wave of COVID-19 lockdowns is interacting with what would normally be considered a totally separate matter, the future of trade deals with the European Union and the United States and Britain's reputation as a nation committed to upholding international law.
New Atlanticist by John M. Roberts
Programs