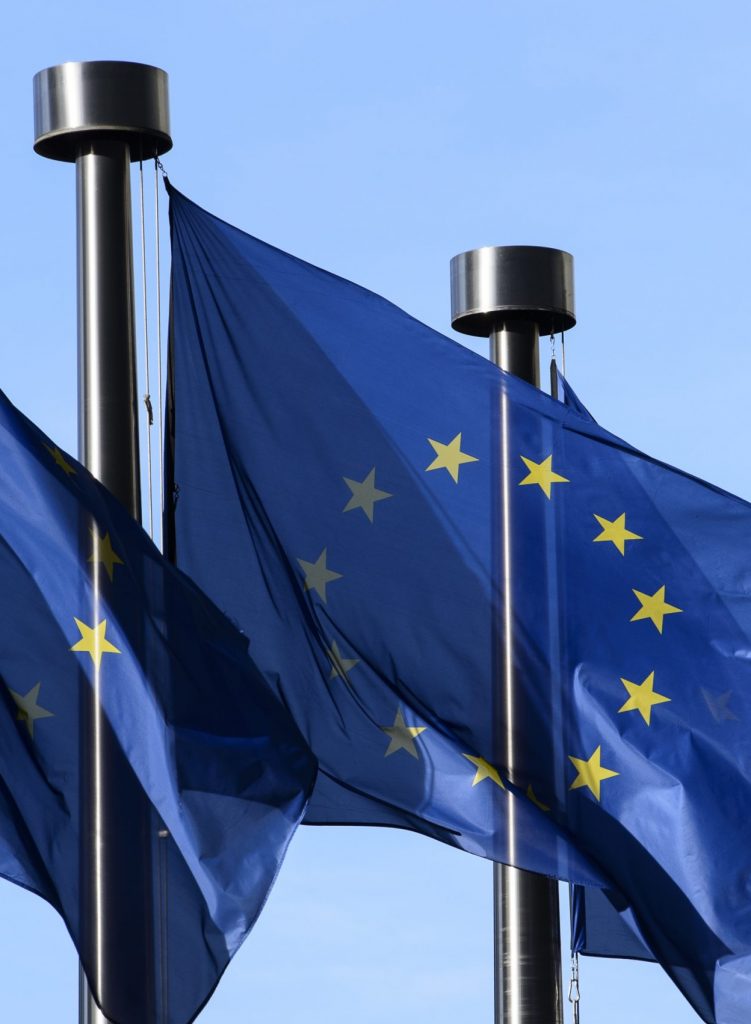 The only union of its kind
The European Union
Growing from its start as the European Coal and Steel Community, the European Union today has twenty-seven member states and is the only democratic, intergovernmental, supranational organization in the world. It has risen as a key actor and norm-setter in areas as diverse as trade, energy security, digital policy, and defense. In an era of great power competition, the United States has a national interest in the EU reinvigorating faith in the European project among Europeans and the rest of the world.

Wed, Apr 29, 2020
International cooperation will be crucial not only to "fight the pandemic" of the novel coronavirus (COVID-19), but also "to get us back on track afterwards," Swedish Minister of Foreign Affairs Ann Linde said on April 29. She stressed that while leaders remain focused on containing outbreaks in their own countries, they must avoid the temptation to shun the benefits international trade and cooperation can bring as a much-needed economic recovery begins.
Read More

Wed, Apr 22, 2020
All of the virus-related developments—growing skepticism about global sourcing, the deepening threat of disinformation, the centrality of digital services in a return towards normality, and the privacy and security questions that dog them—will have an impact on the EU's longer-term quest for digital sovereignty.
New Atlanticist by Kenneth Propp

Sun, May 10, 2020
On this week's 70th anniversary of the European Union's beginnings with the Schuman Declaration, the project that was launched to end centuries of war is in an existential struggle with a pathogen that knows no borders. It's however not too late for the EU to demonstrate its resilience and relevance at this time of crisis. On this 70th anniversary, it's also worth remembering the common global and transatlantic interest in European stability and success.
Inflection Points by Frederick Kempe

Mon, Jan 27, 2020
Transatlantic policymakers should not waste this opportunity to redefine the transatlantic relationship. Leaders looking for traction should learn from the recent past and chart a different trajectory this year. In particular, they should acknowledge that different interests exist, focus on economic areas where interests align well, and pragmatically maximize efforts to align commitments.
New Atlanticist by Barbara C. Matthews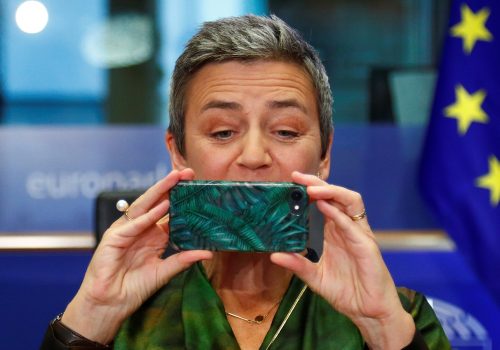 Thu, Dec 19, 2019
This focus on digital policy is embedded in a new economic strategy that represents a return to thinking in traditional European terms about an industrial strategy, one that would ensure that European companies face a "level-playing field" on their own continent but that also makes room for innovative European start-ups.
Blog Post by Frances Burwell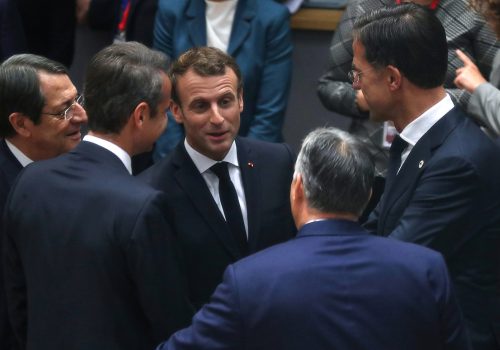 Fri, Nov 22, 2019
French officials hope the proposal can open the door to a real debate over how the European Union adds new members, while also limiting the political blowback for the Western Balkan countries
New Atlanticist by David A. Wemer
Programs



The Future Europe Initiative promotes the transatlantic leadership and strategies required to ensure a strong Europe.