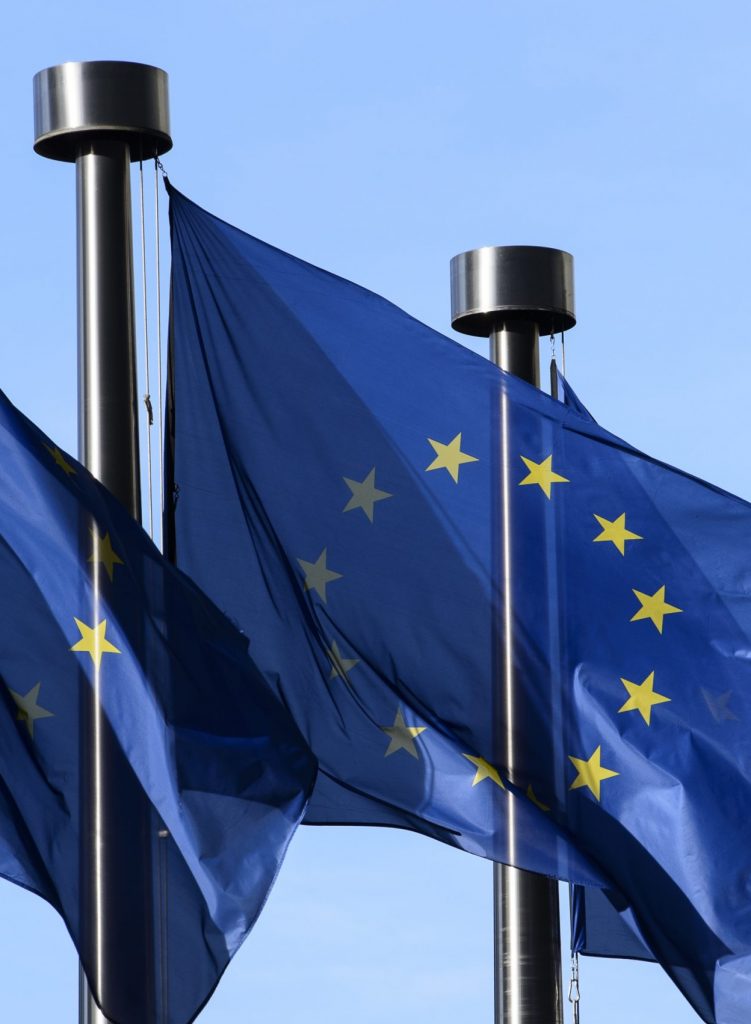 The only union of its kind
The European Union
Growing from its start as the European Coal and Steel Community, the European Union today has twenty-seven member states and is the only democratic, intergovernmental, supranational organization in the world. It has risen as a key actor and norm-setter in areas as diverse as trade, energy security, digital policy, and defense. In an era of great power competition, the United States has a national interest in the EU reinvigorating faith in the European project among Europeans and the rest of the world.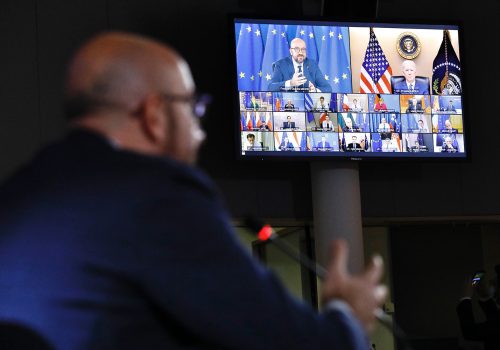 Thu, May 13, 2021
There's "hope and optimism" about the transatlantic policies that the United States and EU can create today, said Benjamin Haddad, but there are also "some concerns on some disagreements that have not disappeared with the [US presidential] election."
Read More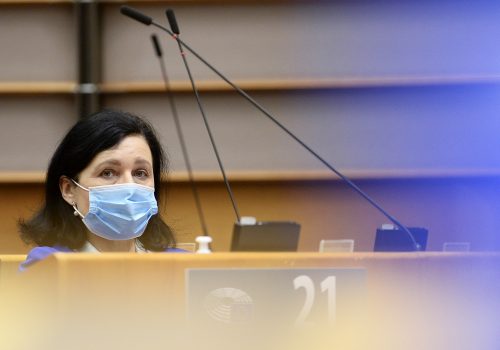 Wed, Apr 14, 2021
As the Biden administration and the European Commission "intensify" negotiations to re-establish a stable transatlantic data-transfer framework, Brussels separately is moving ahead to enable unrestricted data flows with two other major trading partners: the United Kingdom and the Republic of Korea.
New Atlanticist by Kenneth Propp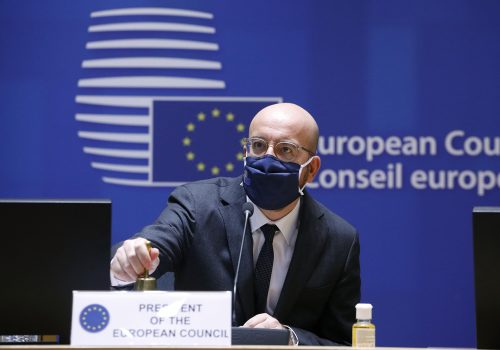 Wed, Feb 10, 2021
"With the new Biden administration, there is [in] Europe a feeling of hope and the expectation that it will be possible… to rebuild a very strong alliance—what I have called a 'new founding pact' between the United States and Europe," said European Council President Charles Michel.
New Atlanticist by Larry Luxner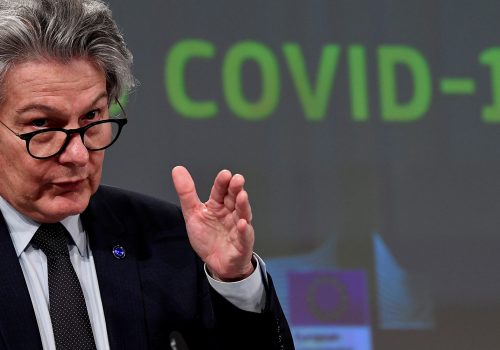 Thu, May 6, 2021
Cooperation between the United States and the EU to distribute vaccines globally would constitute a partnership "to save the world," said Thierry Breton, European commissioner for internal market, at the Atlantic Council's EU-US Future Forum.
New Atlanticist by Katherine Walla

Wed, May 5, 2021
Věra Jourová, vice-president for values and transparency at the European Commission, and US Senator Chris Murphy (D-CT) joined the Atlantic Council's EU-US Future Forum to discuss how to defend democracy.
New Atlanticist by Daniel Malloy

Wed, Mar 24, 2021
Today, as the European Union is reinvigorating its partnership with the United States and working toward enlargement in the Western Balkans, with the significant strategic support of Greece, the time is ripe for articulating our hopes and expectations for the emergence of a coherent, geopolitical European Union.
Feature by Miltiadis Varvitsiotis
Programs