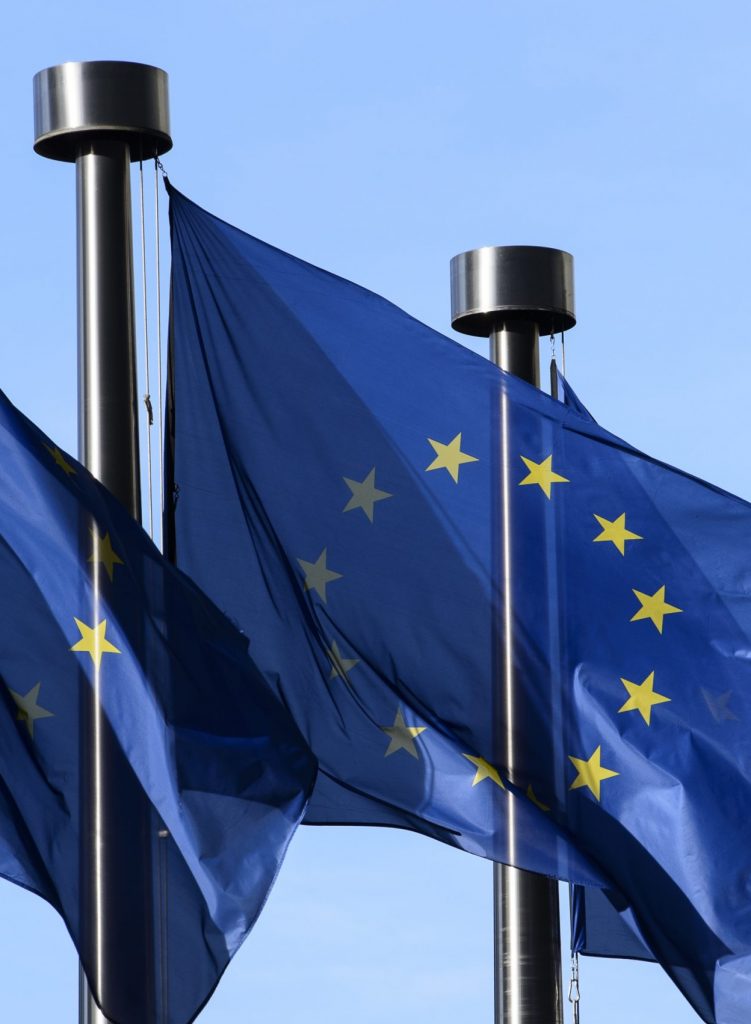 The only union of its kind
The European Union
Growing from its start as the European Coal and Steel Community, the European Union today has twenty-seven member states and is the only democratic, intergovernmental, supranational organization in the world. It has risen as a key actor and norm-setter in areas as diverse as trade, energy security, digital policy, and defense. In an era of great power competition, the United States has a national interest in the EU reinvigorating faith in the European project among Europeans and the rest of the world.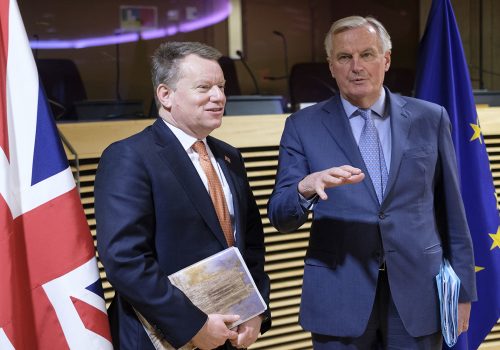 Wed, Jun 3, 2020
If the United Kingdom can navigate a way forward on data transfers with both its ex-masters in Brussels and its ally in Washington, its success might ultimately yield benefits beyond these two bilateral trade contexts.
Read More

Fri, May 29, 2020
Top officials from Italy and Spain—the two European Union member states hit hardest by the coronavirus pandemic—praised the EU's May 27 announcement of a €750 billion ($826.5 billion) recovery program to rescue the bloc from its worst economic crisis in its history.
New Atlanticist by Larry Luxner

Wed, Apr 29, 2020
International cooperation will be crucial not only to "fight the pandemic" of the novel coronavirus (COVID-19), but also "to get us back on track afterwards," Swedish Minister of Foreign Affairs Ann Linde said on April 29. She stressed that while leaders remain focused on containing outbreaks in their own countries, they must avoid the temptation to shun the benefits international trade and cooperation can bring as a much-needed economic recovery begins.
New Atlanticist by David A. Wemer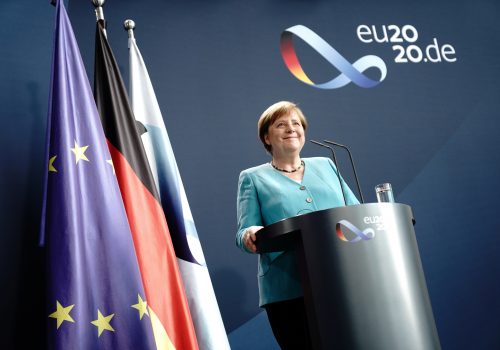 Sun, Jul 12, 2020
History rarely provides major countries and their leaders the enormity of the second chance that Germany and Chancellor Angela Merkel now enjoy as they begin their six-month European Union presidency.
Inflection Points by Frederick Kempe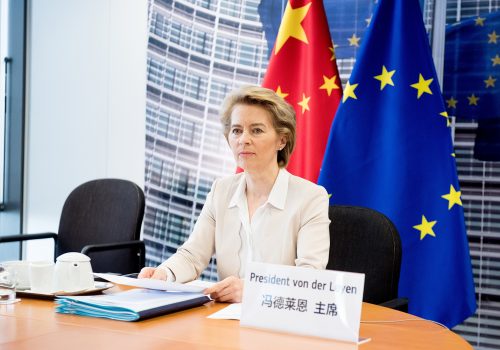 Mon, Jul 6, 2020
Eventual EU efforts to redirect supply chains can ­­affect many business sectors, even those unrelated to traditional security affairs. The geographical location of EU zones of influence may dictate where future supply chains to Europe will run. "Strategic autonomy" is now as important economically as it is politically or militarily.
New Atlanticist by Dr. Elmar Hellendoorn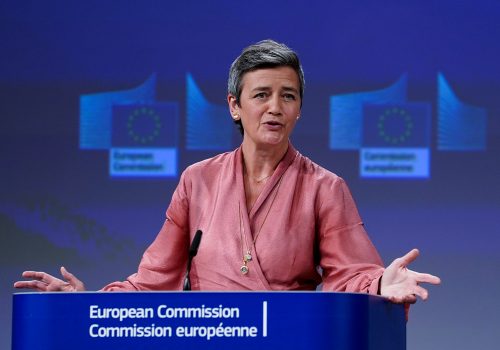 Wed, Jun 24, 2020
Europe's powerful competition and digital chief Margrethe Vestager is calling for better relations between the United States and the European Union, at a time when economic chaos triggered by the worsening coronavirus pandemic threatens recovery on both sides of the Atlantic.
New Atlanticist by Larry Luxner
Programs



The Future Europe Initiative promotes the transatlantic leadership and strategies required to ensure a strong Europe.