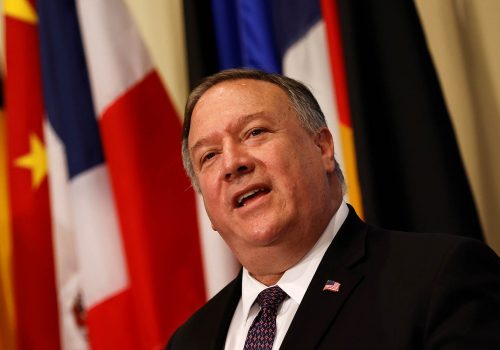 Tue, Sep 15, 2020
Years of US campaigning against China's unfair economic practices and aggressive diplomacy, coupled with the fallout of the coronavirus pandemic, has "awakened" the world to the threat Beijing poses to international security and the global economy, according to US Secretary of State Mike Pompeo.
New Atlanticist by David A. Wemer

Tue, Aug 4, 2020
There is only one internet, and cybersecurity is therefore an inherently international challenge that countries cannot tackle alone. Alliances like NATO and the EU give democratic countries a cyber edge over their authoritarian challengers.
In-Depth Research & Reports by Kenneth Geers

Mon, Jul 20, 2020
Dr. Kim Roberts, security studies expert, discusses how the COVID-19 pandemic has changed thinking around national security and the US role in the world, and outlines the uncertainties ahead.
Blog Post by Anca Agachi, Peter Engelke
Programs