Tue, Aug 4, 2020
While extreme heat is one of the planet's clearest signals of global warming—last year was the world's second hottest since 1880—it remains an invisible threat: a "silent killer" lurking in relatively clear view.
New Atlanticist by Kathy Baughman McLeod

Fri, Jun 19, 2020
Since its emergence barely half a year ago, COVID-19 has infected more than 8.5 million people globally, and has killed at least 452,000. The pandemic—along with climate change—leaves the planet facing "perhaps its worst humanitarian crisis since World War II."
New Atlanticist by Larry Luxner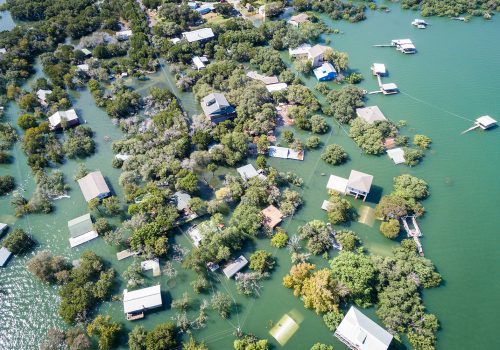 Mon, Jun 15, 2020
While we don't know the nature of the next crisis we'll face, we know it's inevitable—much like climate change, a crisis whose own potential devastation is virtually incalculable, and against whose ominous backdrop future public health crises will unquestionably unfold. Among its many lessons, COVID-19 has taught us that in preparation for an uncertain future, we must devise ways to create a healthier, more inclusive and resilient future for all.
New Atlanticist by Kathy Baughman McLeod
Programs