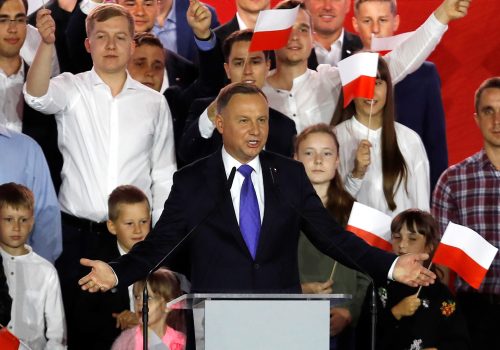 Mon, Jul 13, 2020
Duda won his election. He's the president of a closely divided country. Trzaskowski almost beat him with a message that was inclusive and appealed to many Poles who, demographically and socially, probably represent Poland's future. It's now Duda's move, hopefully to demonstrate that he is a unifying force in Poland.
New Atlanticist by Daniel Fried

Thu, Jul 2, 2020
It's not a place the Polish government wants to be: caught between its crucial transatlantic ally the United States and its neighbor, Europe's most powerful country, Germany.
New Atlanticist by Teri Schultz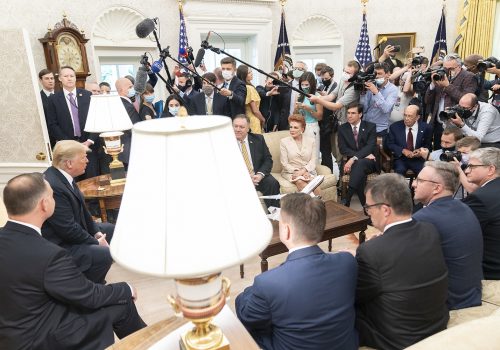 Thu, Jun 25, 2020
On June 15, US President Donald J. Trump confirmed press reports that he is planning to pull 9,500 US troops out of Germany, leaving 25,000 in the country. Here's how the Atlantic Council's experts are assessing the decision and its significance.
New Atlanticist by Katherine Walla