Sun, Sep 20, 2020
These deals present the region its best opportunity perhaps ever to bury its bloody, self-defeating past and embrace moderation and modernity. Yet that will only be true if the parties can work with international partners to protect the so-called Abraham Accords Peace Agreement from extremist assault and from Israeli hardliners bent on territorial expansion.
Inflection Points by Frederick Kempe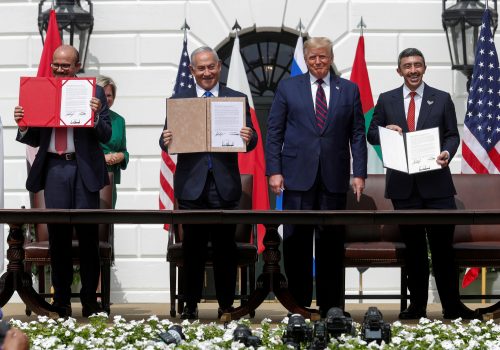 Fri, Sep 18, 2020
The shrouds have been lifted with the signing of the Abraham Accords between Israel, the United Emirates, and Bahrain, and deals are proliferating.
MENASource by Jonathan H. Ferziger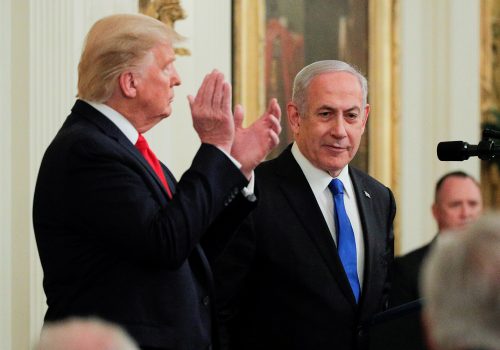 Thu, Aug 13, 2020
A US-brokered deal has seen Israel and the United Arab Emirates normalize relations for the first time in history. Atlantic Council experts discuss what the agreement means and what is next for the wider region:
New Atlanticist by Atlantic Council