Tue, May 19, 2020
With much of global diplomacy relegated to video conferences these days due to the coronavirus pandemic, the timing of Pompeo's decision to traverse the Atlantic raised more than a few eyebrows.
MENASource by Shalom Lipner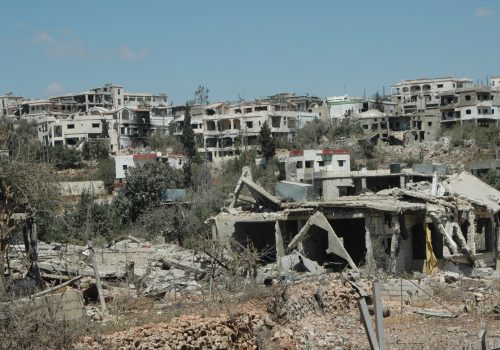 Wed, May 13, 2020
The Atlantic Council has released a new report, "Counting the Cost: Avoiding Another War between Israel and Hezbollah," authored by Nicholas Blanford and Assaf Orion.
In-Depth Research & Reports by Nicholas Blanford and Assaf Orion

Fri, May 8, 2020
Palestinians are scrambling to galvanize international opposition to Israel's annexation of some thirty percent of the West Bank while battling skepticism that they can do anything to stop it.
MENASource by Jonathan Ferziger