Thu, Mar 12, 2020
Israel's stringent policies may help enlighten other nations in search of answers.
MENASource by Daniel J. Samet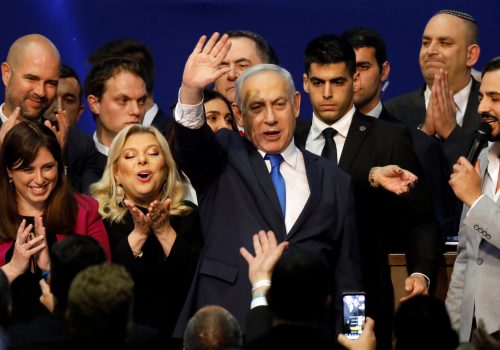 Wed, Mar 4, 2020
"If you will it, it is no dream," penned the world's foremost Zionist over a century ago. Yet after the Israeli election on March 2, even Theodor Herzl would be hard-pressed to find the willpower to muscle the Jewish state out of its political impasse. This election—the third time voters have cast their ballots in […]
MENASource by Daniel J. Samet

Fri, Feb 28, 2020
By March 3, the new Israeli prime minister will have a preview of one of the first challenges he'll have to address: a reckoning with the Democratic Party.
MENASource by Carmiel Arbit