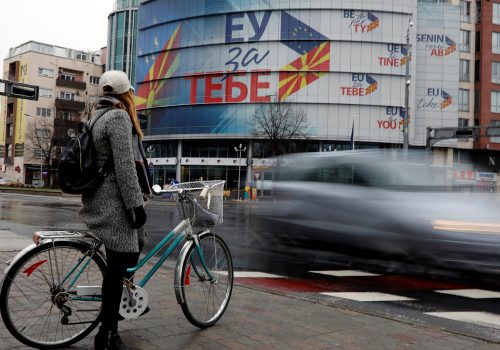 Thu, Mar 26, 2020
"The decision by the EU foreign ministers to open accession talks with North Macedonia and Albania comes at a time when Europe is battling a major public health crisis and is bracing for its economic aftershocks," Dimitar Bechev says. "Keeping enlargement alive speaks volumes about the union's ability to muddle through."
New Atlanticist by Jörn Fleck

Mon, Mar 23, 2020
While there may still be a day or two before written EU conclusions seal the political deal, the government of North Macedonia looks forward to the end of this waiting period and the beginning of the rest of its story. With so much gloom in the world right now, it would be an extremely welcome two weeks in Skopje.
New Atlanticist by Teri Schultz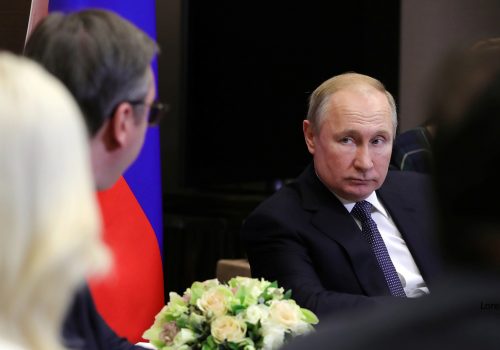 Fri, Dec 20, 2019
The Western Balkans are part and parcel of Russia's strategy to establish itself as a first-rate player in European security affairs, along with other major states such as Germany, France, and the UK. Since the Yugoslav wars of the 1990s, the region has been at the forefront of debates on critical issues such as transatlantic relations, the EU's security and defense policy, and NATO/EU enlargement. Having a foothold in the Balkans means having a say on those strategic matters, which are of direct consequence to Russia.
New Atlanticist by Dimitar Bechev