Mon, Nov 23, 2020
The lessons of 2016 seem to have been heeded by those looking to protect us from disinformation from abroad, but the real threat in 2020 came from misinformation within the United States.
New Atlanticist by Scott Jasper

Wed, Nov 18, 2020
With Moscow yearning for an alternative to Western technology and the United States on a campaign to throw Huawei out of Europe and East Asia, the Chinese telecom giant sensed opportunity in Russia.
New Atlanticist by Justin Sherman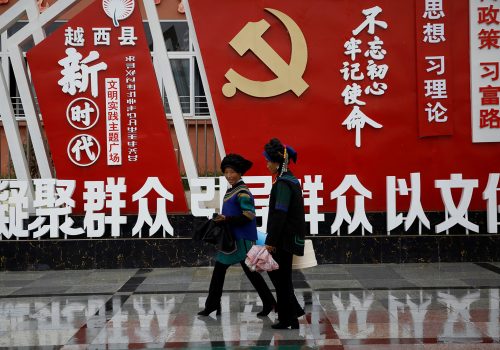 Thu, Nov 5, 2020
Amid the CCP Central Committee's paeans to General Secretary Xi Jinping and a laundry list of expected reforms and goals to be reached by 2025, the plan contains a note of uncertainty about an era that looks to be dominated by competition with the United States over advanced technology.
New Atlanticist by Jeremy Mark