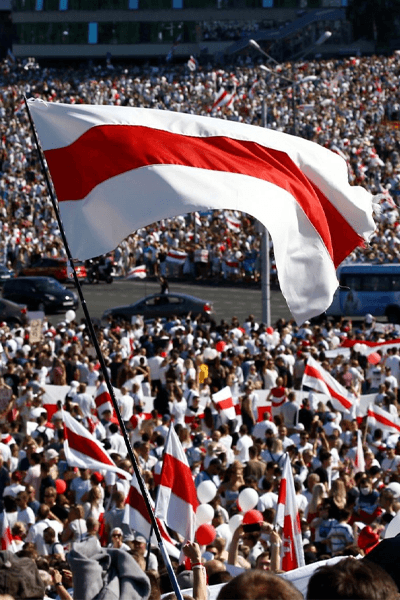 Will democracy prevail?
Belarus
Belarus' August 2020 presidential election saw widespread protests and serious fraud allegations as President Lukashenka claimed victory against popular opposition candidate Sviatlana Tsikhanouskaya. Following a brutal crackdown against protestors by security forces, will Belarus begin its transition to democracy, or will Belarusians face further repression as Lukashenka's rule falters?

Thu, Oct 8, 2020
The leaders of pro-democracy protests in Belarus have repeatedly denied any anti-Russian agenda but this has failed to prevent Moscow from offering its full backing to beleaguered dictator Alyaksandr Lukashenka.
Read More

Mon, Oct 19, 2020
Two months after the contested presidential election, law enforcement has returned to using disproportionate violence against protesters.
Article by Nika Aleksejeva

Tue, Oct 6, 2020
After weeks of delays, the US and EU have finally imposed sanctions on the Lukashenka regime in response to the flawed August 2020 Belarus presidential election and crackdown on protests.
UkraineAlert by Anders Åslund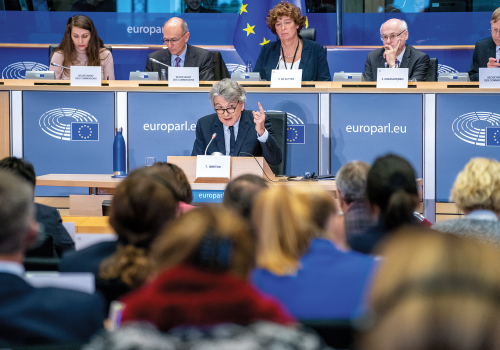 Mon, Jun 22, 2020
However the EU redefines sovereignty post-COVID-19—including technological or digital sovereignty—the impact will not be limited to Europe and European companies.
Issue Brief by Frances Burwell, Kenneth Propp

Mon, Oct 5, 2020
The FSB is one of Russia's most closed government agencies, its work cloaked in secrecy. This report lifts the veil on how the organization works.
Report by The Dossier Center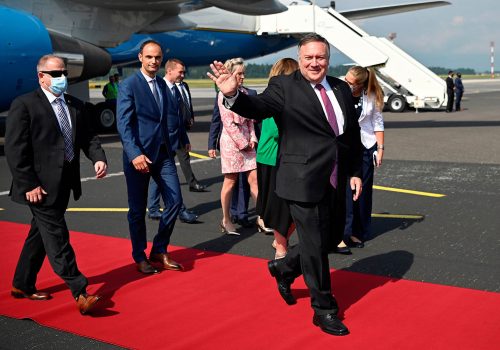 Fri, Aug 14, 2020
In seeking to further roll back China's influence, the US has targeted Huawei during its CEE visit as the Shenzhen-based telecoms-equipment manufacturer competes for a prominent role in the region's cellular network infrastructure and 5G expansion.
New Atlanticist by Frances Burwell, Jörn Fleck, and Eileen Kannengeiser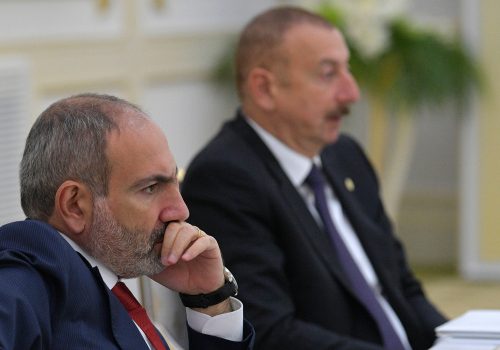 Thu, Aug 27, 2020
In the absence of US or EU leadership, it may be up to Turkey and Russia to redirect Azerbaijan and Armenia away from the battlefield and toward the negotiating table.
New Atlanticist by Matthew Bryza

Fri, Aug 21, 2020
The European Central Bank and the US Federal Reserve responded to the economic effects of the COVID-19 pandemic with a similar prescription to the one they used during the Global Financial Crisis (GFC), but this time they multiplied the dose.
New Atlanticist by Andrzej Rzońca and Grzegorz Parosa