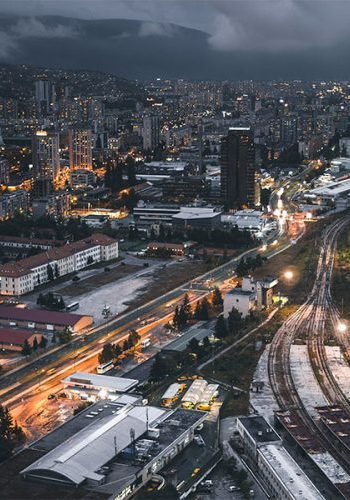 Moving toward the Euro-Atlantic community
Balkans Forward
Following the NATO accession of Albania and Montenegro and the resolution of the Greece-North Macedonia dispute, the Balkans are enjoying a period of stability after decades of turmoil. The nations of Serbia, Montenegro, Kosovo, Bosnia and Herzegovina, Albania, and North Macedonia must still democratize institutions, address corruption and human rights abuses, and fight back against disinformation, all while dealing with lingering regional tensions. US and European engagement are as necessary as ever to stabilize the fragile peace of the 1990s and build further Euro-Atlantic political and economic integration.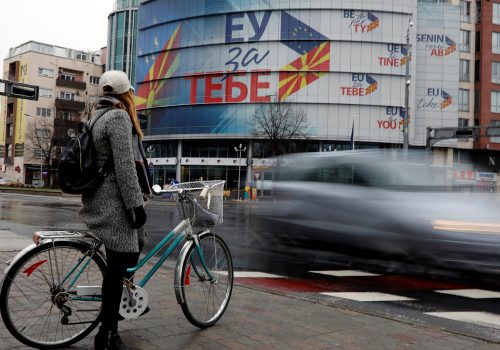 Thu, Mar 26, 2020
"The decision by the EU foreign ministers to open accession talks with North Macedonia and Albania comes at a time when Europe is battling a major public health crisis and is bracing for its economic aftershocks," Dimitar Bechev says. "Keeping enlargement alive speaks volumes about the union's ability to muddle through."
Read More

Mon, Mar 23, 2020
While there may still be a day or two before written EU conclusions seal the political deal, the government of North Macedonia looks forward to the end of this waiting period and the beginning of the rest of its story. With so much gloom in the world right now, it would be an extremely welcome two weeks in Skopje.
New Atlanticist by Teri Schultz

Fri, Dec 20, 2019
The Western Balkans are part and parcel of Russia's strategy to establish itself as a first-rate player in European security affairs, along with other major states such as Germany, France, and the UK. Since the Yugoslav wars of the 1990s, the region has been at the forefront of debates on critical issues such as transatlantic relations, the EU's security and defense policy, and NATO/EU enlargement. Having a foothold in the Balkans means having a say on those strategic matters, which are of direct consequence to Russia.
New Atlanticist by Dimitar Bechev

Wed, Mar 25, 2020
Ukraine is bracing for a major coronavirus economic downturn, but the country must also look to the post-pandemic future. Ilya Timtchenko offers some tips on how to get the Ukrainian economy working once again.
UkraineAlert by Ilya Timtchenko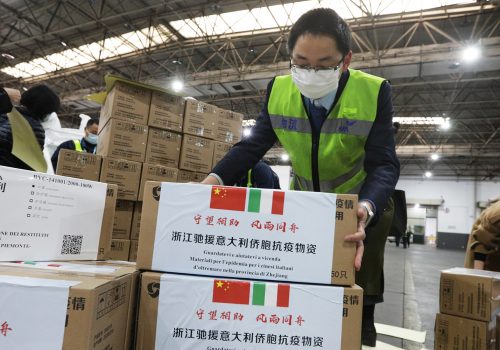 Wed, Mar 25, 2020
With European countries still in the midst of the crisis or anxiously waiting to be hit, it is too soon to tell which narrative will win out in Europe—that of a generous China, whose systems managed to combat the virus, or that of an authoritarian regime, whose initial efforts to cover up the extent of the crisis cost the world valuable preparation time.
New Atlanticist by Atlantic Council

Tue, Mar 24, 2020
Official Russian coronavirus infection rates far lower than elsewhere in Europe, sparking accusations of a Kremlin cover-up. Could the pandemic become a new Chernobyl for Vladimir Putin?
UkraineAlert by Peter Dickinson