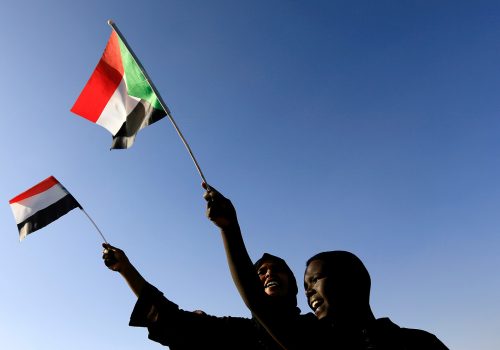 Fri, Oct 23, 2020
Sudan became the latest country to normalize its relationship with Israel on October 23, as an agreement between the two countries ended the official status of war between them. Atlantic Council experts react to the normalization between Sudan and Israel, and analyze what it means for both countries and the wider region.
New Atlanticist by Atlantic Council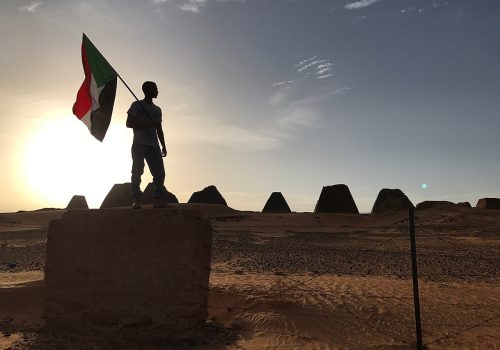 Mon, Oct 19, 2020
After twenty-seven years on the US State Sponsor of Terrorism list, President Trump today announced, via Twitter, that Sudan's terror designation was at long last being removed. While many details of the deal struck between the Trump Administration and the transitional authorities in Sudan have yet to emerge, the announcement by itself should be welcomed as a major achievement for both Washington and Khartoum.
AfricaSource by Cameron Hudson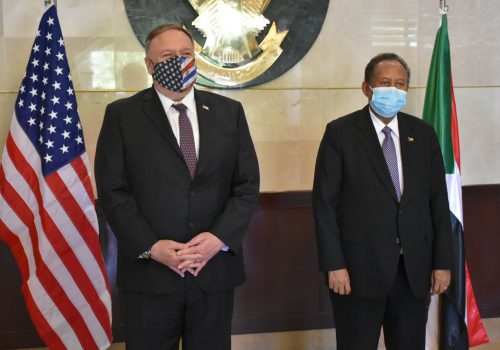 Mon, Aug 31, 2020
Secretary Pompeo's stopover in Sudan last week marked another momentous step forward in the rapidly warming bilateral relationship between Sudan and the United States—the first visit to Sudan's capital, Khartoum, by a US Secretary of State in fifteen years. Unlike Condoleezza Rice's stopover in 2005, aimed at heaping pressure and opprobrium on the country's then-autocratic […]
AfricaSource by Cameron Hudson