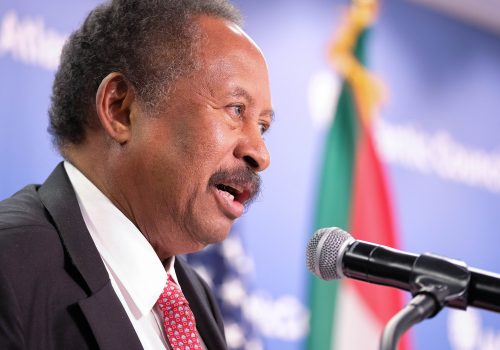 Fri, Dec 6, 2019
Sudanese Prime Minister Abdalla Hamdok became the first Sudanese leader to travel to Washington, DC in more than thirty years, seeking to win more international support for his transitional government as it tries to guide Sudan towards democracy. "There is a success story that is emerging" in Sudan, Hamdok told an audience at the Atlantic Council on December 5. In a "region full of crises and riddled with conflicts, Sudan provides hope," Hamdok declared.
Event Recap by David A. Wemer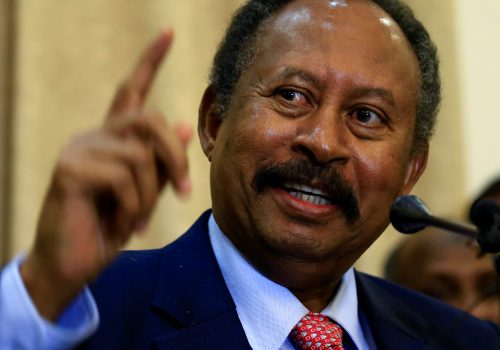 Mon, Dec 2, 2019
Sudan's Prime Minister Abdalla Hamdok comes to Washington in search of a roadmap for ending decades of sanctions on Sudan. Since former ruler Omar al-Bashir came to power in a 1989 Islamist coup, Sudan has been numbered among the pariah nations of Iran, North Korea, and Syria. And for good reason: During Bashir's long rule, […]
AfricaSource by Cameron Hudson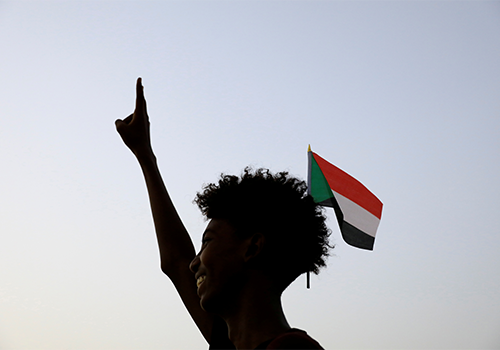 Wed, Jul 17, 2019
Until there is greater clarity on how the Sovereign Council will function, how it will relate to the prime minister and his Council of Ministers, and what the duties, responsibilities, and authorities of the Legislative Council will be, the agreement will remain little more than words on a page.
AfricaSource by Cameron Hudson