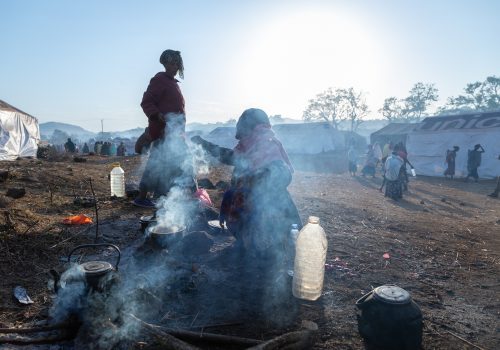 Wed, Mar 3, 2021
Ethiopia is at war with itself—and the international community is struggling to respond. The stakes in Tigray are high and the civilian toll could be considerable. But there's another scenario, with the potential to exact an even higher toll, that many observers are overlooking: conventional war that could break out at any moment between Sudan and Ethiopia and their many allied proxies.
AfricaSource by Cameron Hudson

Mon, Dec 14, 2020
The announcement today that the forty-five day notification period to Congress had elapsed and Sudan was finally off the US State Sponsors of Terrorism list is historic. It validates the new direction of the country, which it was set upon nearly two years ago by nationwide, peaceful street protests. More importantly, it represents a definitive break with Sudan's troubled past—the true end of the Bashir era, which began more than thirty years ago—and holds out the hope for a more prosperous future for all Sudanese. The weight of the moment cannot be understated.
AfricaSource by Cameron Hudson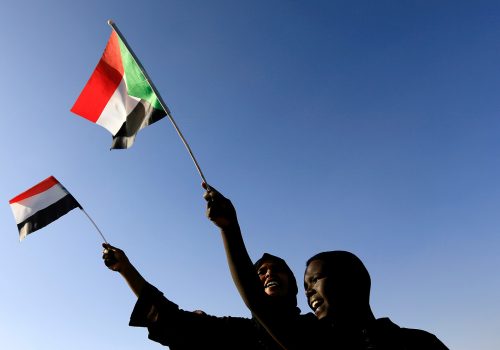 Fri, Oct 23, 2020
Sudan became the latest country to normalize its relationship with Israel on October 23, as an agreement between the two countries ended the official status of war between them. Atlantic Council experts react to the normalization between Sudan and Israel, and analyze what it means for both countries and the wider region.
New Atlanticist by Atlantic Council