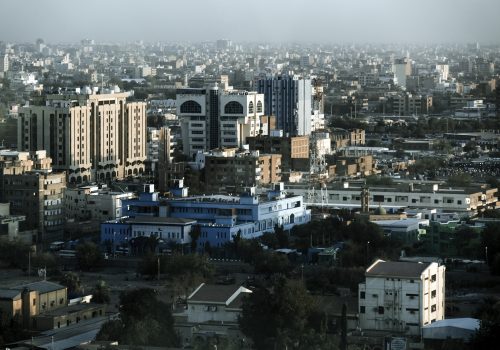 Mon, Mar 30, 2020
Not yet one year into a historic political transition and in the midst of an economic collapse, Sudan's future was already hanging in the balance. The addition of a national and global public health crisis now has the potential for a 'make or break' impact on the country.
AfricaSource by Cameron Hudson

Mon, Mar 16, 2020
No aspect of US policy towards Sudan has garnered more scrutiny, from both inside and outside the country, than Sudan's continued designation on the US State Sponsors of Terrorism list. But the issue itself—whether Sudan should remain on the list and what would be required to remove it—is vastly complicated.
AfricaSource by Cameron Hudson

Wed, Mar 11, 2020
Rather than serving as a wakeup call to those inside Sudan that the former regime was still a force to be feared, the assassination attempt on Prime Minister Hamdok may have instead put Western nations on notice to support the civilian government while it still can.
New Atlanticist by Cameron Hudson