Tue, May 18, 2021
Ukrainian President Volodymyr Zelenskyy says the recent measures imposed against Viktor Medvedchuk are just the beginning and argues that deoligarchization holds the key to Ukraine's future success.
UkraineAlert by Volodymyr Zelenskyy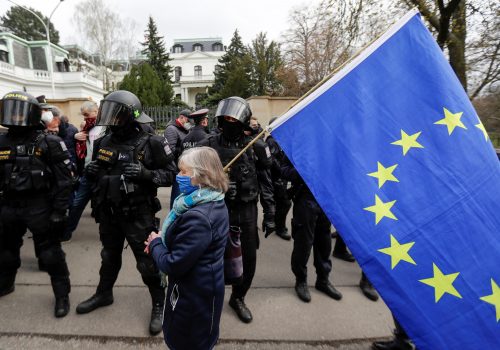 Fri, May 14, 2021
After Czech officials exposed Russia's involvement in the 2014 explosions at the Vrbětice arms depot, diplomatic tensions have spiked. A Czech diplomat previews what's coming next.
New Atlanticist by Petr Tůma

Fri, May 7, 2021
As the regime comes to see private companies as a rising threat, we're entering a new era of Chinese state capitalism.
New Atlanticist by Dexter Tiff Roberts