Fri, Jul 24, 2020
In early July 2020, the city of Neom and ACWA Power of Saudi Arabia signed a joint venture agreement with Air Products of the United States to build the largest green hydrogen and green ammonia plant in the world. As the energy transition gains speed, this announcement is a significant step forward in establishing a new role for Middle Eastern oil-exporting countries in a future global economy less dependent on hydrocarbons. That said, the scale and relative inexperience of key project partners means the project still faces an uphill battle.
EnergySource by Jean-François Seznec and Samer Mosis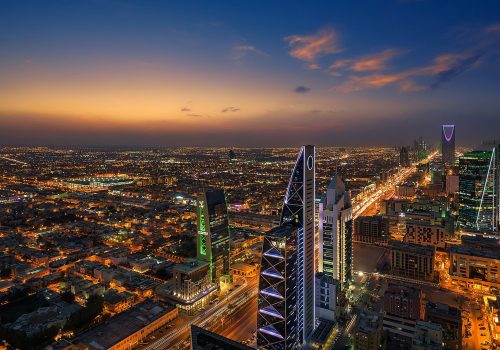 Wed, Jun 17, 2020
Executive summary When global oil prices collapsed in summer 2014, Saudi Arabia confronted one of the most daunting economic challenges of its modern history. Upon ascending to the throne the following year, King Salman bin Abdulaziz Al Saud and his son Mohammed bin Salman Al Saud (now the crown prince) responded by developing an ambitious […]
In-Depth Research & Reports by Stephen Grand, Katherine Wolff

Mon, May 4, 2020
On April 3, the Saudi government issued a royal decree allocating $2.4 billion to compensate citizens who work in the private sector in facilities affected by the pandemic. However, such bounteous support might only reduce the problem, not solve it.
MENASource by Abdullah F. Alrebh