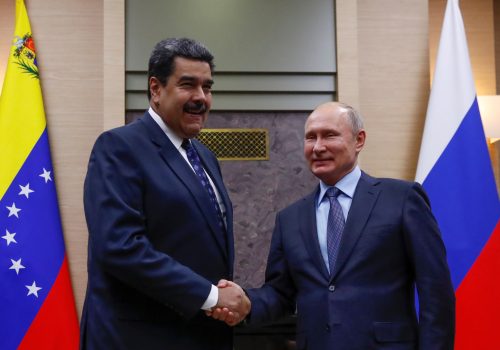 Thu, Sep 12, 2019
Venezuela is suffering one of the world's worst humanitarian crisis in recent memory, Russia has become a key actor that has provided a lifeline of support to Maduro and his cronies. Today, Russia's efforts to prop up Nicolás Maduro have been a relatively low-cost, but high-reward strategy for Moscow to sow further instability in the United States' own hemisphere.
Report by John E. Herbst and Jason Marczak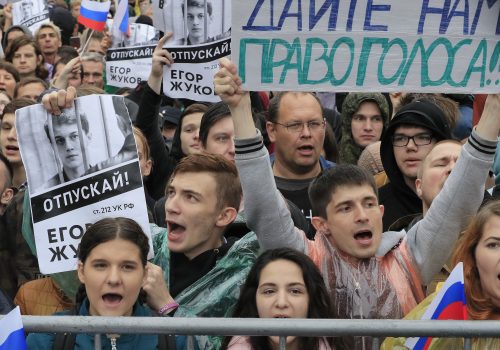 Mon, Oct 28, 2019
Amid a summer of protest and Vladimir Putin's declining popularity, Ksenia Kirillova looks at the Russian protests victories, weaknesses, and next steps.
Issue Brief by Ksenia Kirillova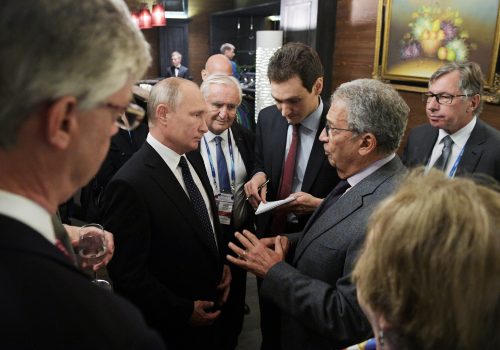 Tue, Nov 12, 2019
Russia's post-Crimean foreign policy does not exist in a vacuum. Its ramifications are colliding with regional and global trends that are effectively destabilizing the post-Cold War international order.
Report by Anton Barbashin & Alexander Graef
Programs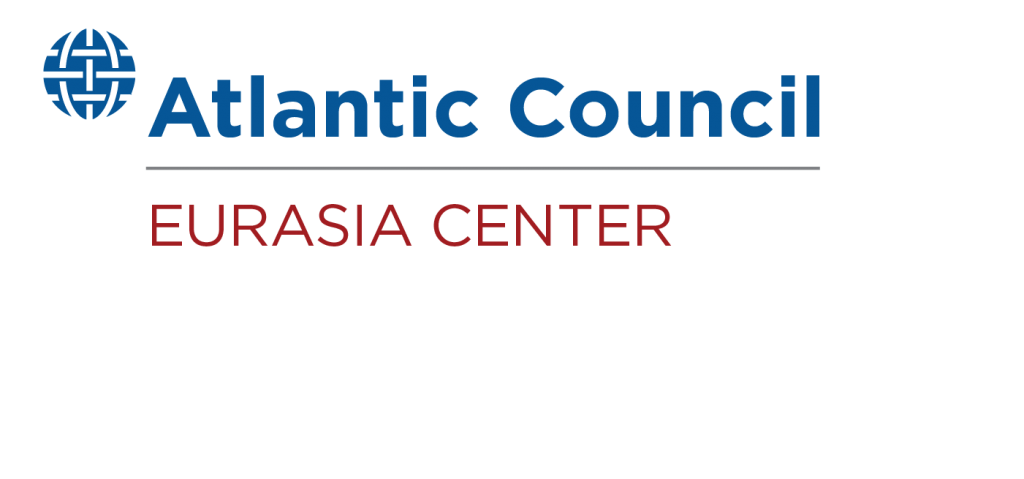 The Eurasia Center's mission is to enhance transatlantic cooperation in promoting stability, democratic values and prosperity in Eurasia, from Eastern Europe and Turkey in the West to the Caucasus, Russia and Central Asia in the East.
Interactive report
Featured events
Subscribe for the latest on Russia
Further reading
Putin and Russian foreign policy
The Kremlin abroad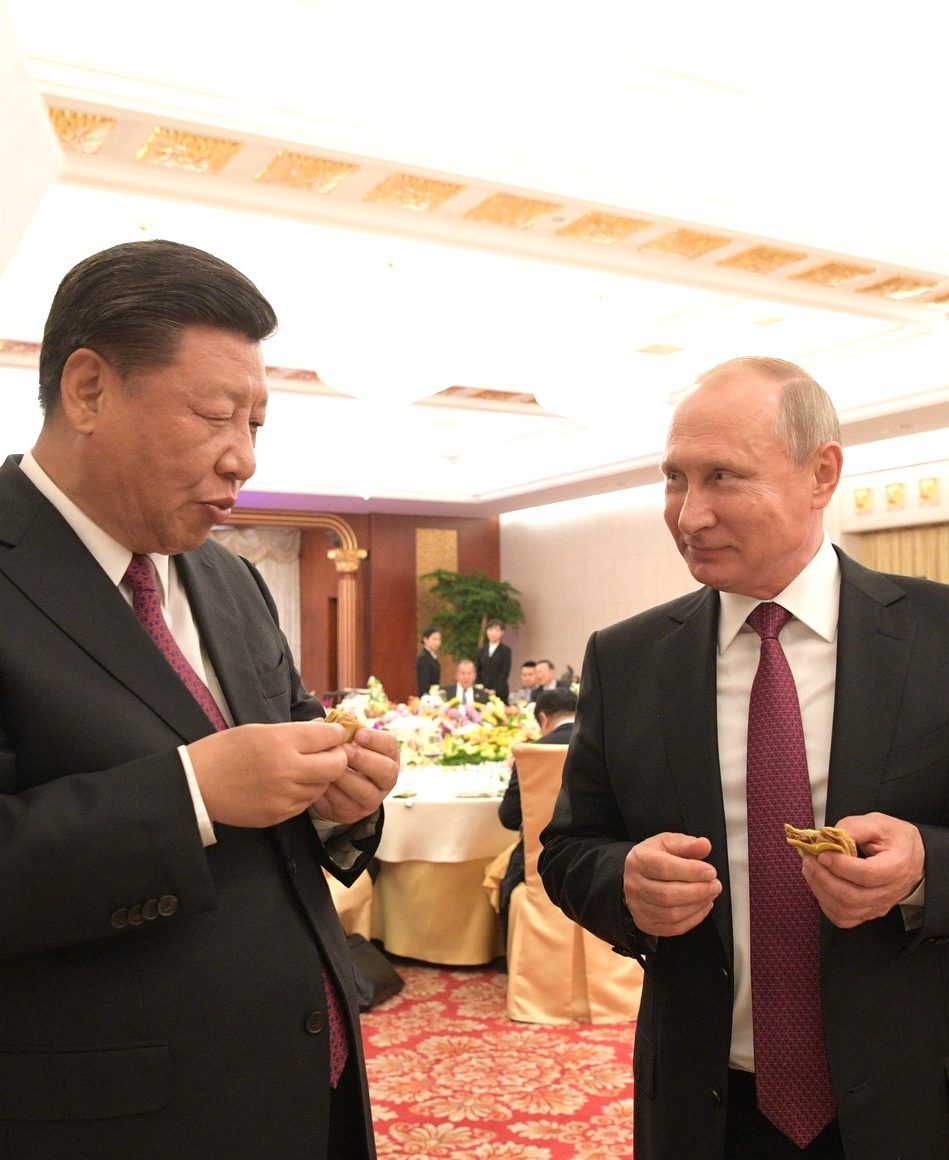 Under leader Vladimir Putin, Russia's direction changed in the late-90s, pivoting to a quasi-democracy to an authoritarian direction. During the same period, Putin's external policy has become increasingly revisionist and aggressive, designed to overturn the post-Cold War world.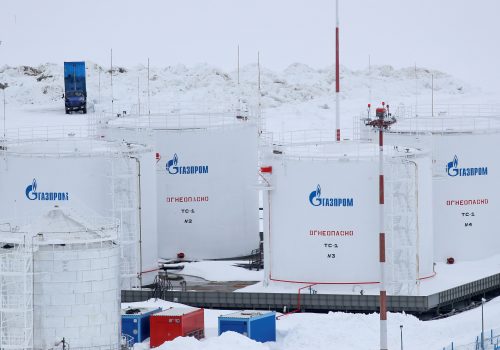 Tue, Oct 22, 2019
As a result of the Nord Stream 2 project, Europeans will get more climate-friendly gas and Russians will choke on coal dust.
Read More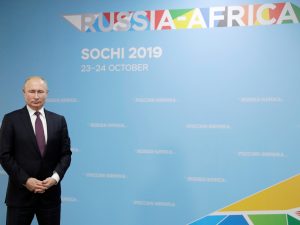 Sun, Oct 27, 2019
Though the tremors have long been evident, it's growing clearer with each day that we're experiencing a seismic shift that is threatening the political and economic world the United States did so much to create.
Inflection Points by Frederick Kempe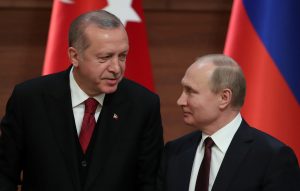 Wed, Oct 23, 2019
The Kremlin stands to reap significant rewards from its agreement with Turkey on Syria.
SyriaSource by Frederic C. Hof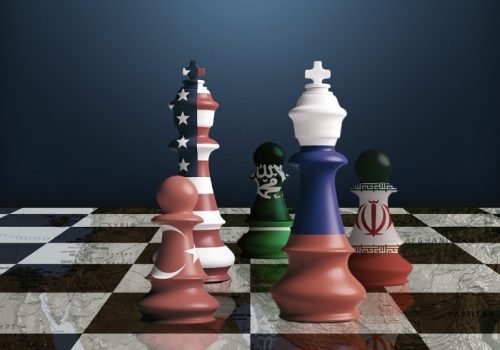 Tue, Oct 8, 2019
The idea of a 'Russian resurgence' in the Middle East set against a perceived American withdrawal has captured the attention of policymakers and scholars alike, warranting further examination.
Report by Karim Mezran and Arturo Varvelli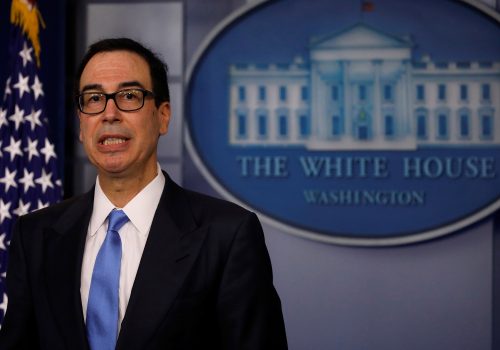 Thu, Sep 19, 2019
The term secondary sanctions provokes strong reactions from allies and markets. Due to the power of the US dollar, breadth of the US market, and dominance of the US financial system, even the threat of secondary sanctions prompts many non-US companies to change their behavior to avoid the risk of such sanctions. Although this approach has furthered US policies, it has resulted in transatlantic political divergence and enhanced compliance uncertainty among private sector actors.
Issue Brief by Samantha Sultoon & Justine Walker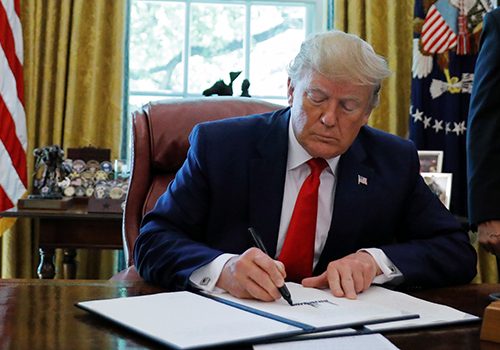 Wed, Nov 6, 2019
In both Venezuela and Iran, Russia's state-owned oil company, Rosneft, actively undercuts the US's "maximum pressure" sanctions policy. Yet, Washington has not applied broad sanctions against the giant Russian company.
EnergySource by Matthew Bryza