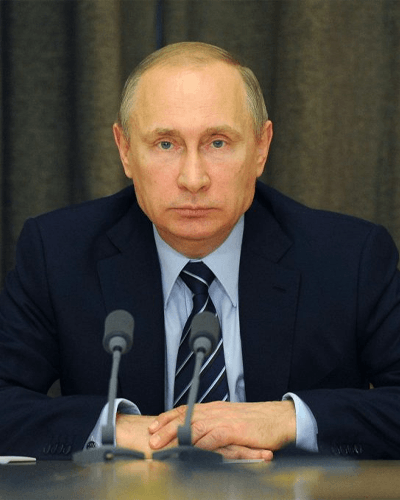 The Kremlin and the Russian people
Putin's Russia
Russia was the dominant republic in the former Soviet Union and took tentative steps toward an open society and market economy in the 1990s. But during the early 2000s, under leader Vladimir Putin, its direction changed. At the end of the 1990s, this quasi-democracy pivoted to an authoritarian direction.

Thu, Sep 10, 2020
The constitutional amendments adopted by Russia in summer 2020 have far-reaching implications for the Russian population, but the potential repercussions are also causing considerable unease in Ukraine and other post-Soviet countries.
Read More

Tue, Jul 7, 2020
Russia faces threats on two fronts: A notoriously fragile health system leaves puts Russia in a poor position to weather a prolonged COVID-related shutdown, while its ongoing energy price war with Saudi Arabia leaves little capacity to kickstart post-COVID economic growth.
Atlantic Council Strategy Paper Series by Mathew J. Burrows, Peter Engelke

Mon, Jul 6, 2020
In both word and deed, Putin has made it clear that he rejects today's rules-based international order and seeks to reverse the verdict of 1991. His vision for a new age of empires represents an existential challenge to the West.
UkraineAlert by Nataliia Popovych and Danylo Lubkivsky
Subscribe for the latest on Russia
Receive updates for events, news, and publications on Russia from the Atlantic Council.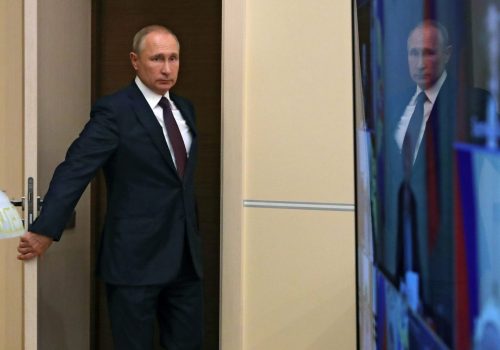 Sun, Sep 6, 2020
Germany had long resisted US calls to abandon the Nord Stream 2 gas pipeline project, but the poisoning of Russian opposition leader Alexei Navalny has now sparked a dramatic shift in German opinion.
UkraineAlert by Diane Francis

Fri, Sep 18, 2020
The US and EU are preparing to impose sanctions on Belarus over the Lukashenka regime's violent crackdown on protests. To be effective, sanctions should also target Lukashenka's Russian allies.
UkraineAlert by Anders Åslund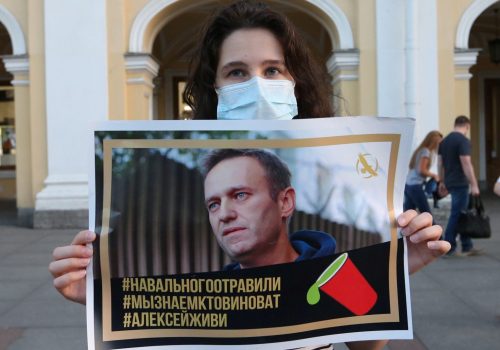 Fri, Aug 21, 2020
Expert Opinion: What does the suspected poisoning of Russian opposition leader and anti-corruption activist Alexey Navalny tell us about the current political climate in Putin's Russia?
UkraineAlert by Peter Dickinson


The Eurasia Center's mission is to enhance transatlantic cooperation in promoting stability, democratic values and prosperity in Eurasia, from Eastern Europe and Turkey in the West to the Caucasus, Russia and Central Asia in the East.