How we can help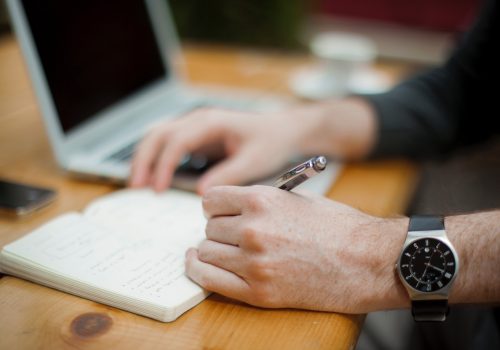 When news breaks, journalists look for insightful expert commentary to help answer the fundamental questions at the heart of the issue. At the Atlantic Council, our people have expertise to share with you from across all regions of the world and issues in the foreign policy space and beyond. Click READ MORE to view a searchable listing of our experts.
Read More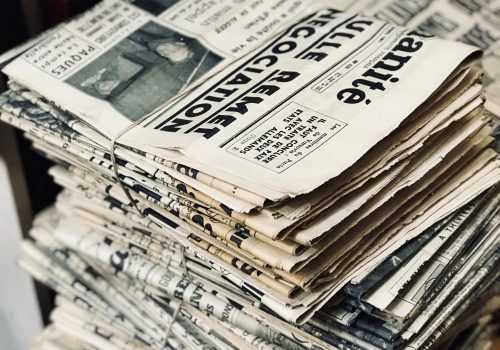 The Atlantic Council is a go-to source for breaking news insights, high-profile thought leader events and deep dives into the most pressing foreign affairs issues. Sign up today to receive Atlantic Council media communications, including expert breaking news tip sheets, event invitations and alerts about press conference calls.
Read More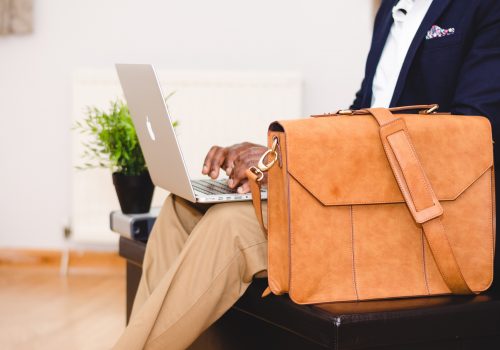 Background briefings
Need to better understand an issue from multiple angles and vantage points? Not yet working on a story, but looking for insight from experts? Contact us at [email protected] to arrange background briefings with our experts on the most critical issues and regions of the world.
Media inquiries and interview requests
For media inquiries and interview requests with Atlantic Council experts, please contact [email protected] or +1 (202) 778-4993.
Your media relations partners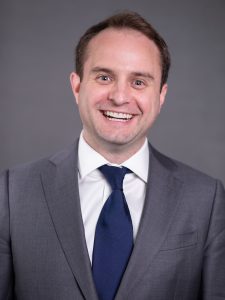 Director, Strategic Communications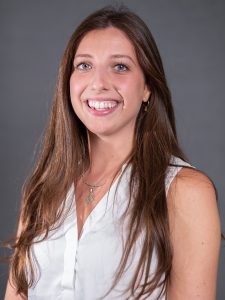 Assistant Director, Media Relations
Search for our experts
You can find our experts organized by issue, region, or program. Or, if you know who're looking to get in touch with, search for them by name.
Sign up
Sign up for Atlantic Council media alerts.
Follow us on social media
Media releases
If you can't find the press release you're looking for, try searching by using the icon in the upper-right corner of the page.
Thu, Sep 16, 2021
Fellows will participate in a yearlong policy and leadership development program for high-potential, high-performing veterans in advanced energy   
Press Release
Fri, Aug 27, 2021
Cori Fleser will contribute to the Atlantic Council's leading work on engaging a new community of champions for NATO and analyzing international security with a gender lens
Press Release
Fri, Aug 6, 2021
Announcement to advance Scowcroft's legacy as a national security strategist
Press Release
Top coverage of the Atlantic Council

Wed, Aug 25, 2021
Heat waves are "quietly, perniciously killing more people than any other climate-driven hazard," says Kathy Baughman McLeod in The New York Times.
In the News

Wed, Aug 18, 2021
"The first real test of whether the Taliban will be accepted by the international community will happen in the IMF boardroom," write Josh Lipsky and William Wechsler in the WSJ.
In the News by Atlantic Council

Fri, Jul 30, 2021
"The country's robust investment in public media has helped it reduce political divisions," writes Uri Friedman in The Atlantic
In the News
Press and members call
Fri, Aug 20, 2021
As the dire situation in Afghanistan continues to unfold, senior former officials and experts discuss the urgent policies, posture and operations needed to ensure a rapid, safe evacuation in the days and weeks ahead.
Press and members call
Thu, Mar 19, 2020
As the global community ramps up efforts to counter the rapid spread of the coronavirus, the United States and its allies and partners are taking extraordinary steps to mitigate the impacts of the pandemic. As these measures are put into effect, widescale quarantines are disrupting life for millions, the economy is facing its greatest challenge in over a decade, and longstanding geopolitical relationships are in the spotlight. How can the United States and its closest allies work together most effectively to combat this growing crisis? What lessons can we learn from countries at the leading edge of this fight in order to reduce the toll among our citizens and those of our closest friends? Ambassador Armando Varricchio, Ambassador Ashok Kumar Mirpuri, Ambassador Stavros Lambrinidis, and Barry Pavel unpack these questions and discuss the latest on the ground in Europe and Singapore.
Press and members call
Wed, Mar 11, 2020
Last week's breakdown of OPEC+ meetings in Vienna has turned a demand side driven decline in oil prices caused by the impacts of Coronavirus into an oil price war between two oil producing giants, with US shale production the ostensible target. If the standoff continues, however, the price war might ultimately do more harm to the Saudi and Russian economies. With increasing uncertainty about the depth of Coronavirus' impact on global growth, the price war might also contribute to a sharp decline in the global economy. Helima Croft, David L. Goldwyn, Jean-Francois Seznec, Anders Aslund, and Randolph Bell discuss ongoing market volatility, the origins of the crisis, what's next for US shale, and the implications of it all for energy and geopolitics
Event Recap