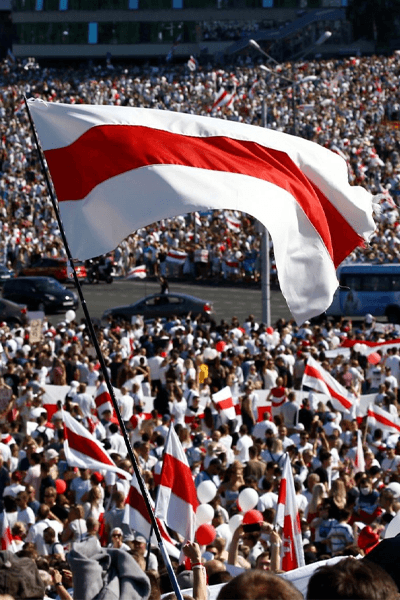 Will democracy prevail?
Belarus
Belarus' August 2020 presidential election saw widespread protests and serious fraud allegations as President Lukashenka claimed victory against popular opposition candidate Sviatlana Tsikhanouskaya. Following a brutal crackdown against protestors by security forces, will Belarus begin its transition to democracy, or will Belarusians face further repression as Lukashenka's rule falters?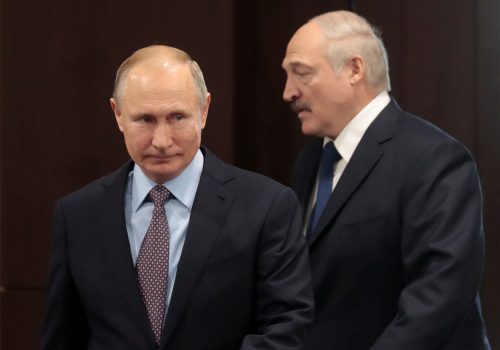 Wed, Jan 13, 2021
Vladimir Putin knows his support for dictator Alyaksandr Lukashenka is poisoning attitudes towards Russia in neighboring Belarus, but he cannot allow a democratic uprising to succeed so close to home.
Read More

Thu, Jan 7, 2021
As Moscow works to create an advantageous outcome in Minsk, are there plans to replace Lukashenka with a pro-Kremlin movement of Belarusians?
UkraineAlert by Vladislav Davidzon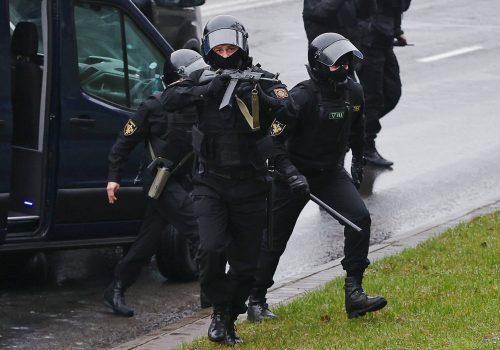 Mon, Dec 21, 2020
By seeking to subjugate his own population, dictator Alyaksandr Lukashenka is unwittingly pushing the Belarusian people away from the Soviet past and towards a democratic European future.
UkraineAlert by Hanna Liubakova
Subscribe for the latest from BelarusAlert
Receive updates for events, news, and publications on Belarus from the Atlantic Council.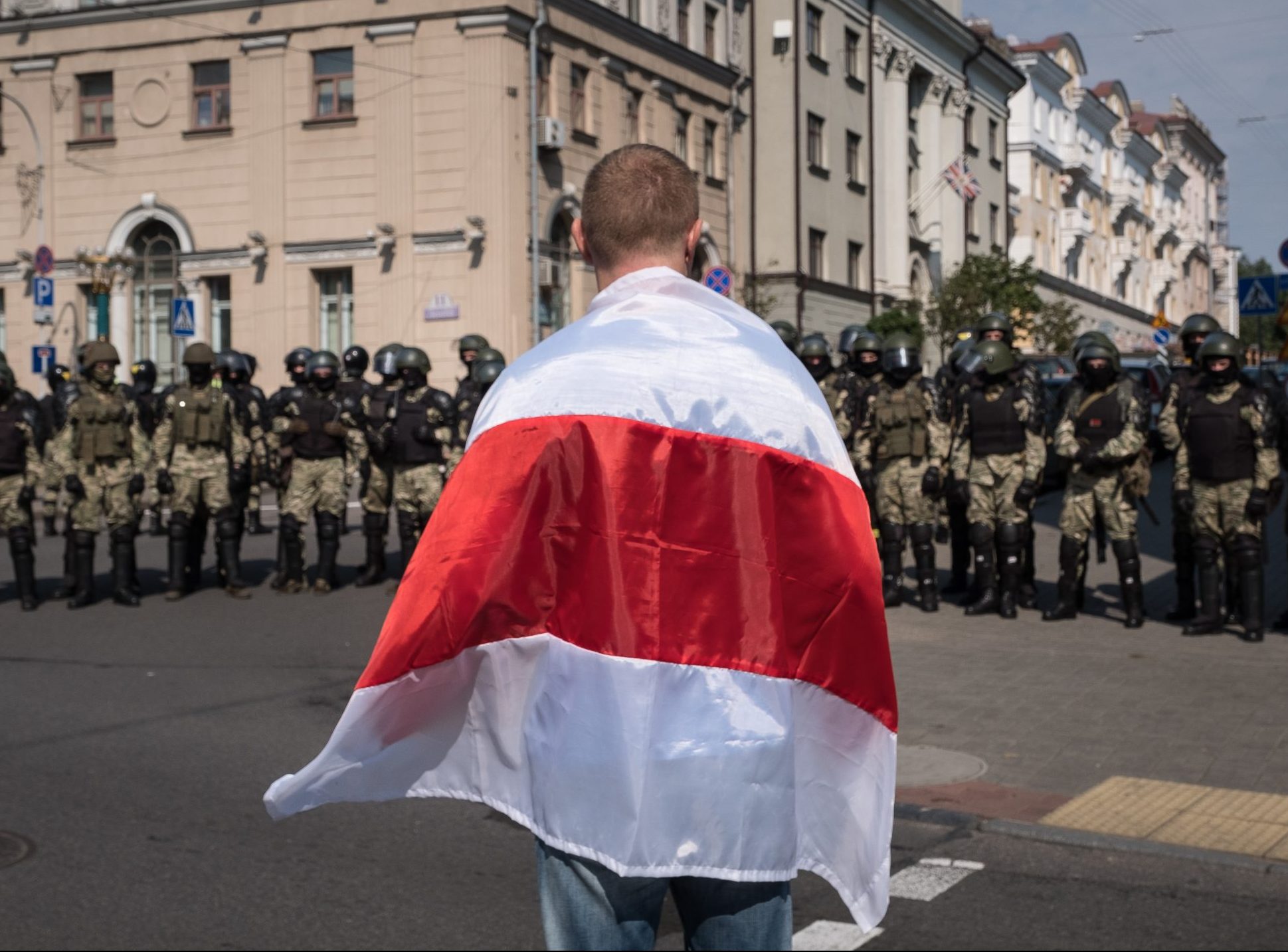 (function() { function async_load(){ var s = document.createElement('script'); s.type = 'text/javascript'; s.src = ('https:' == document.location.protocol ? 'https://pi' : 'http://cdn') + '.pardot.com/pd.js'; var c = document.getElementsByTagName('script')[0]; c.parentNode.insertBefore(s, c); } if(window.attachEvent) { window.attachEvent('onload', async_load); } else { window.addEventListener('load', async_load, false); } })();