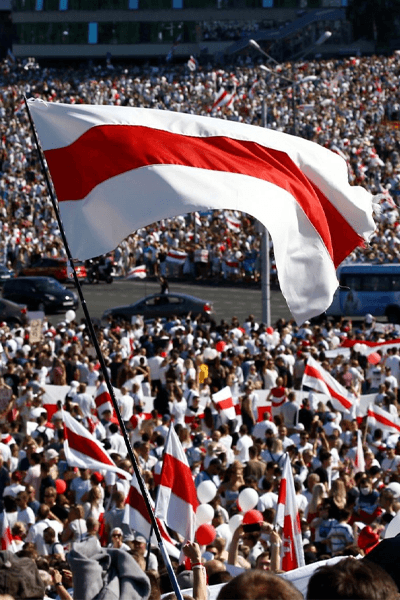 Will democracy prevail?
Belarus
Belarus' August 2020 presidential election saw widespread protests and serious fraud allegations as President Lukashenka claimed victory against popular opposition candidate Sviatlana Tsikhanouskaya. Following a brutal crackdown against protestors by security forces, will Belarus begin its transition to democracy, or will Belarusians face further repression as Lukashenka's rule falters?

Wed, Feb 24, 2021
Russian President Vladimir Putin welcomed his Belarusian counterpart Alyaksandr Lukashenka to Sochi this week but it remains unclear exactly what was agreed during their summit meeting.
Read More

Mon, Feb 22, 2021
Belarus presents an opportunity for the US to partner with the EU in order to ensure that pressure is maintained not just on Alyaksandr Lukashenka, but on his enabler Vladimir Putin as well.
UkraineAlert by Polina Sadovskaya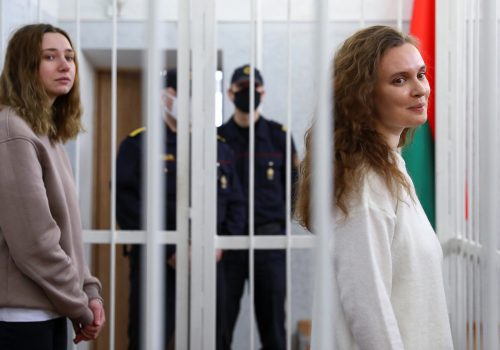 Fri, Feb 19, 2021
A Minsk court sentenced journalists Katsiaryna Andreyeva and Darya Chultsova to two years in prison on February 18 in a case that highlights the war against free speech that is accompanying Belarus dictator Alyaksandr Lukashenka's crackdown on the country's six-month pro-democracy uprising.
UkraineAlert by Vladislav Davidzon
Subscribe for the latest from BelarusAlert
Receive updates for events, news, and publications on Belarus from the Atlantic Council.