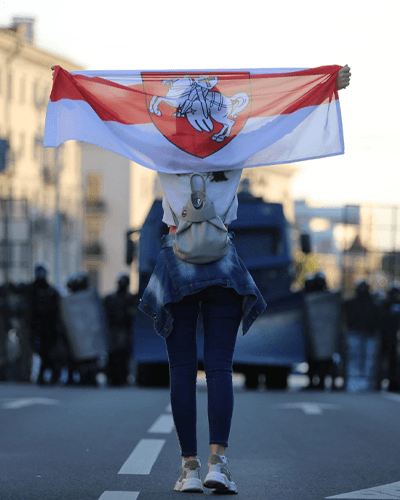 Can democracy win?
Belarus
Belarus' August 2020 presidential election saw widespread protests and serious fraud allegations as President Lukashenka claimed victory against popular opposition candidate Sviatlana Tsikhanouskaya. Following a brutal crackdown against protestors by security forces, will Belarus begin its transition to democracy, or will Belarusians face further repression as Lukashenka's rule falters?

Wed, May 12, 2021
Callings are growing for the international community to impose sanctions against the Putin-Lukashenka axis rather than just on the Belarusian regime.
Read More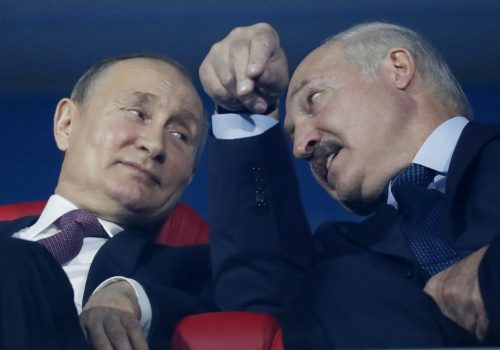 Wed, May 5, 2021
Can sanctions against Belarus be separated from sanctions against Russia? Or should sanctions against the two countries be treated as part of a coherent whole, effectively sanctioning the Putin-Lukashenka axis?
UkraineAlert by Brian Whitmore

Wed, Apr 28, 2021
Alyaksandr Lukashenka either just made a bold and brazen power play vis-a-vis Russia or he began laying the groundwork for Moscow's ultimate takeover of Belarus. Whatever the truth is, the stakes are enormous.
UkraineAlert by Brian Whitmore
Subscribe for the latest from BelarusAlert
Receive updates for events, news, and publications on Belarus from the Atlantic Council.