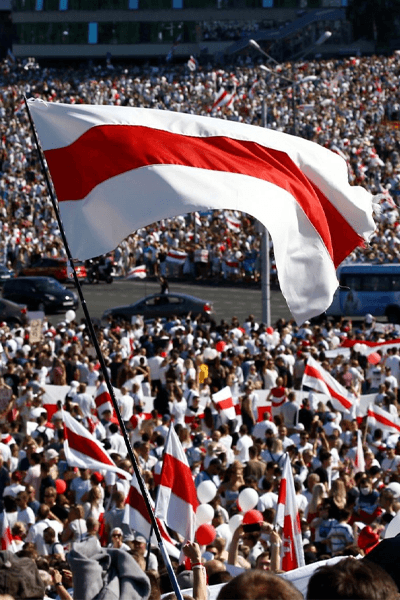 Will democracy prevail?
Belarus
Belarus' August 2020 presidential election saw widespread protests and serious fraud allegations as President Lukashenka claimed victory against popular opposition candidate Sviatlana Tsikhanouskaya. Following a brutal crackdown against protestors by security forces, will Belarus begin its transition to democracy, or will Belarusians face further repression as Lukashenka's rule falters?

Fri, Sep 18, 2020
The US and EU are preparing to impose sanctions on Belarus over the Lukashenka regime's violent crackdown on protests. To be effective, sanctions should also target Lukashenka's Russian allies.
Read More

Mon, Sep 21, 2020
Several Telegram channels supporting Belarusian President Alyaksandr Lukashenka are actively amplifying each other's content in an attempt to discredit anti-Lukashenka protesters while mobilizing supporters to attend pro-government rallies.
Article by Nika Aleksejeva

Thu, Sep 17, 2020
Belarus has emerged from its post-Soviet slumber and has set out on the road to democracy. This is good news for the Belarusians themselves. It is also a welcome development for Ukraine but less so for Russia.
UkraineAlert by Solomiia Bobrovska
Subscribe for the latest from BelarusAlert
Receive updates for events, news, and publications on Belarus from the Atlantic Council.