Fri, Jun 19, 2020
Since its emergence barely half a year ago, COVID-19 has infected more than 8.5 million people globally, and has killed at least 452,000. The pandemic—along with climate change—leaves the planet facing "perhaps its worst humanitarian crisis since World War II."
New Atlanticist by Larry Luxner

Fri, Jun 5, 2020
Turkey's experience on the key issues such as jobs and employment should be examined as lessons for both refugee hosting countries and donor countries alike. The country has provided Syrians under Temporary Protection the right to access work permits and formal employment. But more can be done to help facilitate refugees' access to decent employment.
TURKEYSource by Bastien Revel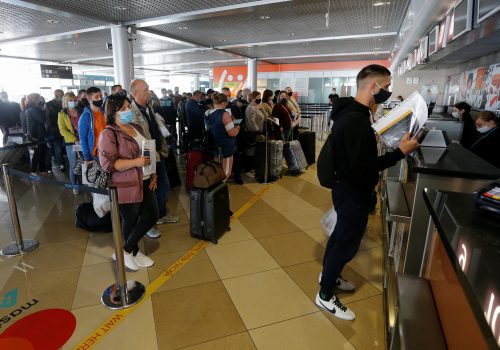 Thu, May 28, 2020
As Ukraine looks towards the post-coronavirus recovery period, the country needs to think hard about how it intends to persuade millions of Ukrainian migrant workers to build their futures at home.
UkraineAlert by Michael Druckman