Mon, Aug 3, 2020
Ukraine's booming IT industry is fueling the country's economic growth. The future of the sector depends on creating a professional climate that will convince talented young Ukrainian IT professionals to stay.
UkraineAlert by Bill Brown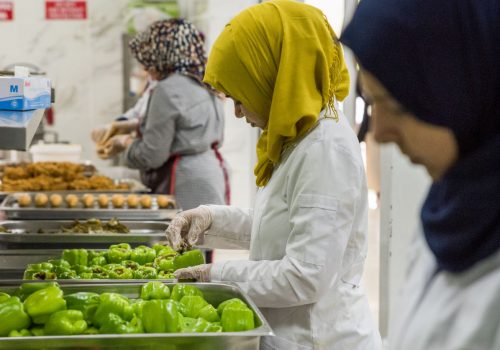 Tue, Jul 21, 2020
Turkey hopes the relatively successful integration of some four million Syrian war refugees into its economy will inspire other countries straining under a sudden, massive influx of migrants.
New Atlanticist by Larry Luxner

Fri, Jun 19, 2020
Since its emergence barely half a year ago, COVID-19 has infected more than 8.5 million people globally, and has killed at least 452,000. The pandemic—along with climate change—leaves the planet facing "perhaps its worst humanitarian crisis since World War II."
New Atlanticist by Larry Luxner