Wed, Nov 18, 2020
With Moscow yearning for an alternative to Western technology and the United States on a campaign to throw Huawei out of Europe and East Asia, the Chinese telecom giant sensed opportunity in Russia.
New Atlanticist by Justin Sherman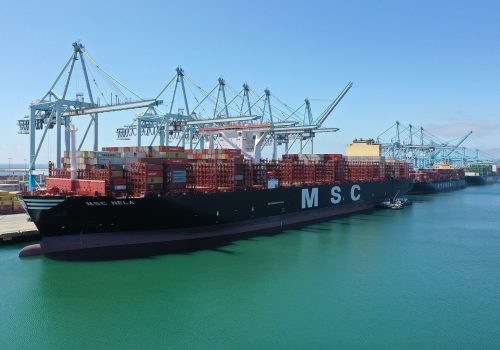 Tue, Oct 13, 2020
With greater than 90 percent of all global trade tonnage transported by sea and vital global energy networks, maritime infrastructure has never been more essential and yet also more at risk.
New Atlanticist by Cyber Statecraft Initiative

Wed, Aug 19, 2020
By capitalizing on opportunities such as the 'Digital Ocean' NATO can help provide solutions to the megatrends that will define this century, while fulfilling its core mission of providing security to its nearly one billion citizens.
New Atlanticist by Keit Pentus-Rosimannus and Michael D. Brasseur
Programs