Wed, May 5, 2021
A focus on supporting small business is vital for economic recovery. Here's how governments and international institutions can step up.
New Atlanticist by Nicole Goldin

Tue, Apr 20, 2021
What exactly is a Central Bank Digital Currency (CBDC) and how does the research compare globally?
Central Bank Digital Currencies by GeoEconomics Center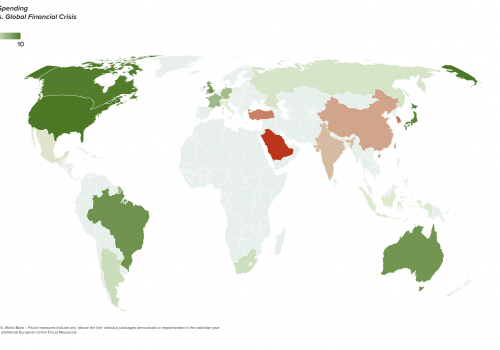 Wed, Mar 10, 2021
Our new fiscal firepower heat map, updated through March 2021, shows how G20 COVID-19 crisis spending now compares to the Global Financial Crisis. While nearly every country is deploying its fiscal firepower significantly more than a decade ago, China is still spending less.
EconoGraphics by GeoEconomics Center