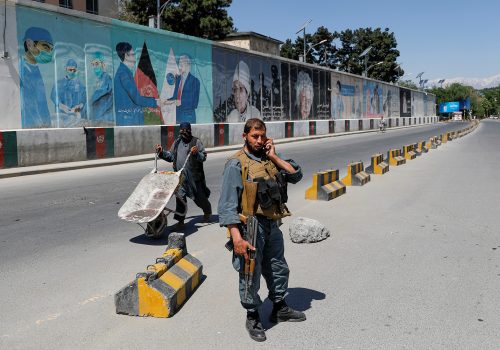 Fri, May 29, 2020
Sitting at a new crossroads, Afghanistan is once again tilting between an opportunity to take the path to peace and a political settlement—hard as it may seem—or to bounce back on the path of more violence and conflict with no end in sight.
New Atlanticist by Omar Samad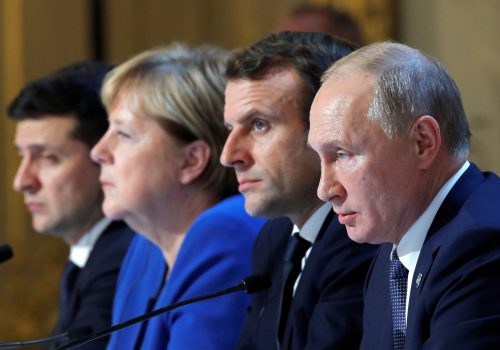 Thu, May 21, 2020
President Zelenskyy's talk of a new approach to peace with Russia proved hugely attractive to the war-weary Ukrainian public in 2019. However, one year on, there is very little to show for this initial optimism.
UkraineAlert by Peter Dickinson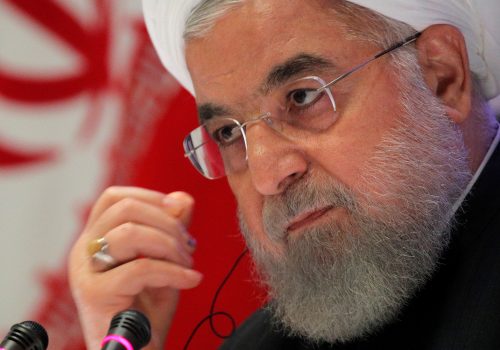 Wed, May 6, 2020
The US administration is proving unmoved by arguments that the severity of the coronavirus in Iran merits a lifting of sanctions. This is for two reasons. Washington believes that the regime in Tehran is leveraging the virus for its own power consolidation, and there is no US political disincentive, domestically or internationally, for keeping sanctions pressure on.
New Atlanticist by Kirsten Fontenrose