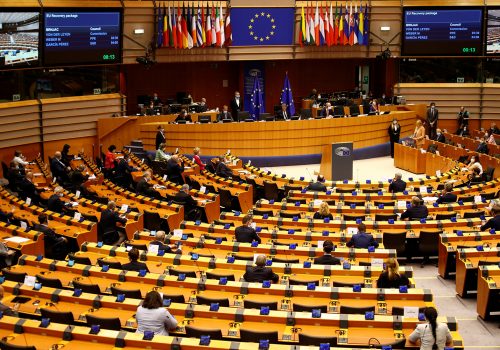 Fri, May 29, 2020
Top officials from Italy and Spain—the two European Union member states hit hardest by the coronavirus pandemic—praised the EU's May 27 announcement of a €750 billion ($826.5 billion) recovery program to rescue the bloc from its worst economic crisis in its history.
New Atlanticist by Larry Luxner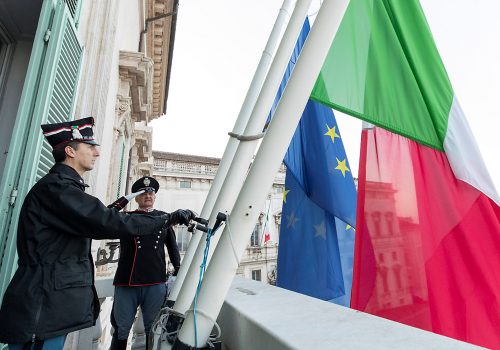 Wed, May 27, 2020
"Many countries have shown solidarity toward Italy in an extraordinary situation. We talk to everyone, but the pillars of our security are NATO and the European Union, and these shall remain," Guerini said.
New Atlanticist by Francesco Bechis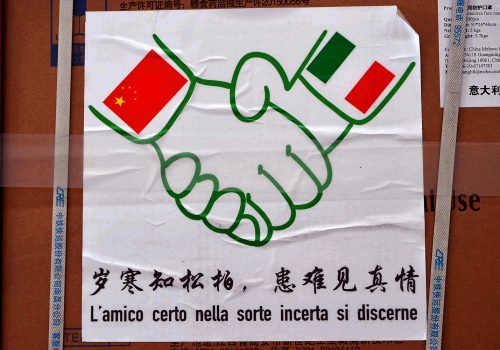 Fri, Apr 17, 2020
Italy has a geopolitical problem. An April 7 opinion poll showed for the first time that Italians look more to China than to the United States as a potential international partner. The SWG research institute captured an unprecedented situation in the long-term transatlantic friendship as when asked, "Who should Italy look more to develop their international alliances outside of Europe?" 36 percent of Italians indicated China, while only 30 percent chose their historic American ally.
New Atlanticist by Francesco Bechis