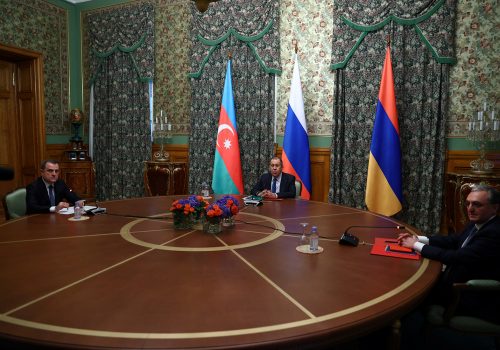 Sat, Oct 10, 2020
Russian President Vladimir Putin filled a diplomatic vacuum in the South Caucasus on October 9 by cajoling the leaders of Azerbaijan and Armenia to agree to a ceasefire in their long-time war over Nagorno Karabakh, which resumed on September 27.
New Atlanticist by Matthew Bryza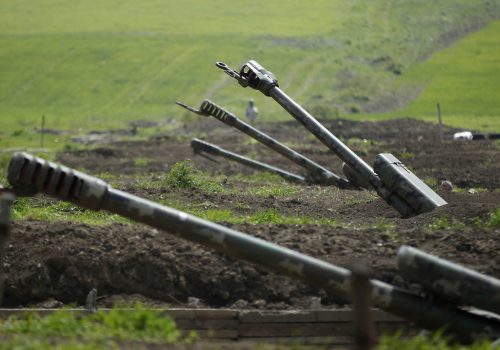 Mon, Sep 28, 2020
COVID-19, plague, and now war. As if 2020 was not cruel enough, fighting erupted on September 27 between Armenia and Azerbaijan along the contact line of the region of Nagorno-Karabakh, leading Armenian Prime Minister Nikol Pashinyan to declare martial law and total mobilization. President Ilham G. Aliyev of Azerbaijan addressed his nation, and partial martial law was declared in a number of Azerbaijani regions, including the capital Baku.
New Atlanticist by Ariel Cohen and Hayley Arlin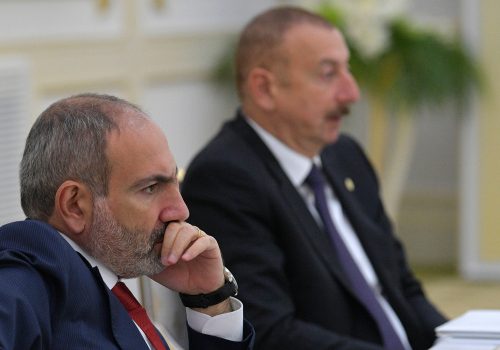 Thu, Aug 27, 2020
In the absence of US or EU leadership, it may be up to Turkey and Russia to redirect Azerbaijan and Armenia away from the battlefield and toward the negotiating table.
New Atlanticist by Matthew Bryza
Subscribe for the latest on the Caucasus
Receive updates for events, news, and publications on the Caucasus from the Atlantic Council.