Related content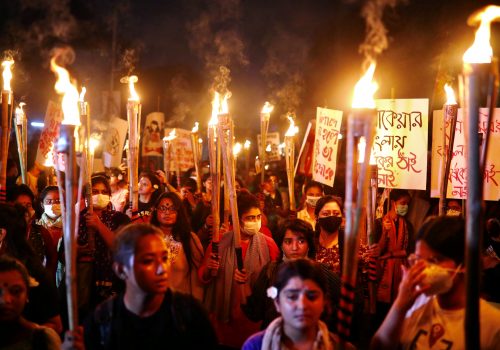 Tue, Jan 26, 2021
Countless examples of gender-based violence (GBV) in South Asia from last year raise significant concerns about so-called "progress" made in improving women's standing and fighting rape culture in the region. Political discourse in India, Pakistan, and Bangladesh is deeply misguided regarding such issues, often leading to systematic victim-blaming which—knowingly or unknowingly—helps the perpetrators.
SouthAsiaSource by Rudabeh Shahid, Kaveri Sarkar, and Azeem Khan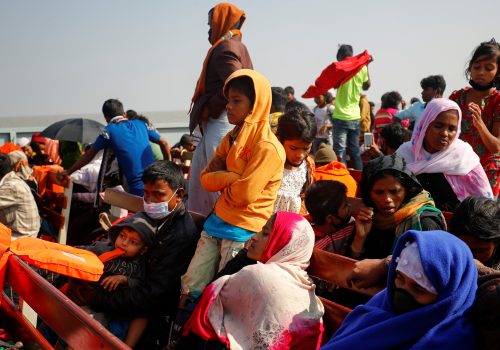 Wed, Jan 20, 2021
On December 4, 2020, Dhaka followed through on its promise to move refugees from Cox's Bazar to Bhasan Char, starting a new, unpredictable chapter in the Rohingya crisis. However, Bhasan Char does not solve these problems as much as it relocates them. Separating some refugees from others does not address the underlying drivers of crime within the refugee camps. If anything, relocation splinters aid response, and further attenuates humanitarian space.
SouthAsiaSource by Imrul Islam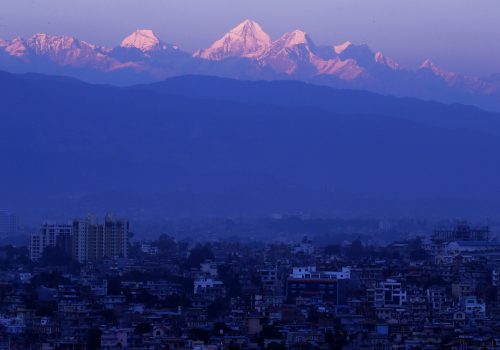 Thu, Jan 7, 2021
The shadow of 2020 is likely to loom large over the coming year for South Asia, which faces unprecedented economic challenges, deterioration of democratic norms and institutions, and the existential threat of climate change.
Feature by South Asia Center


The South Asia Center serves as the Atlantic Council's focal point for work on greater South Asia as well as its relations between these countries, the neighboring regions, Europe, and the United States.