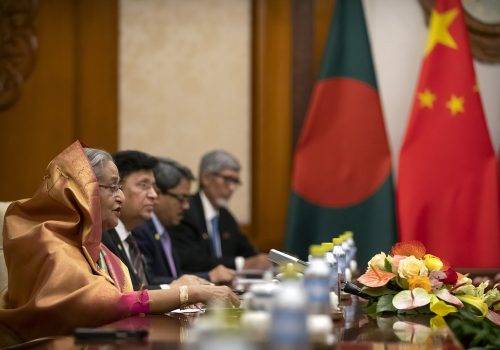 Thu, Jul 2, 2020
Undoubtedly rivalry between India and China will intensify in South Asia in coming months and years ahead. With its position between the two rivals, Bangladesh will be a primary arena to watch the future competition.
New Atlanticist by Ali Riaz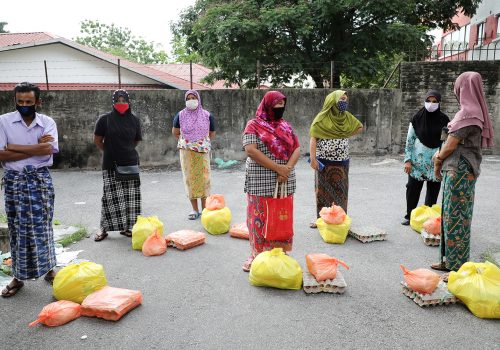 Wed, May 13, 2020
Confronted with the need for increased coordination between aid agencies and government entities, Bangladesh has instead chosen to alienate the Rohingya community even further. Food is running out, water is running low, and essential programming to prevent gender-based violence in the camps has ground to a halt.
New Atlanticist by Imrul Islam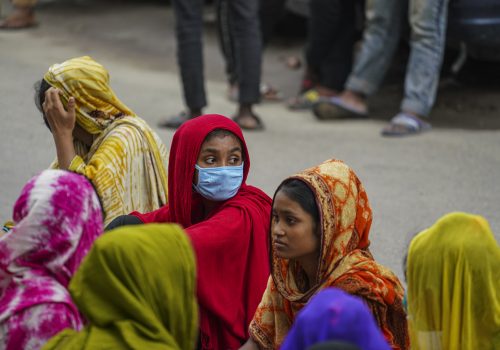 Mon, May 11, 2020
Since COVID-19 hit the country in early March, the government has begun to hound journalists and social activists, arresting and throwing them into jail for criticizing the lack of preparedness and theft of relief materials by ruling party leaders allocated for the most vulnerable segments of society. By late March dozens of people, including journalists, academics, opposition activists, a doctor, and students, were arrested by the government for posting content on social media critical of the government.
New Atlanticist by Ali Riaz



The South Asia Center serves as the Atlantic Council's focal point for work on greater South Asia as well as its relations between these countries, the neighboring regions, Europe, and the United States.