Tue, May 18, 2021
Ukrainian President Volodymyr Zelenskyy says the recent measures imposed against Viktor Medvedchuk are just the beginning and argues that deoligarchization holds the key to Ukraine's future success.
UkraineAlert by Volodymyr Zelenskyy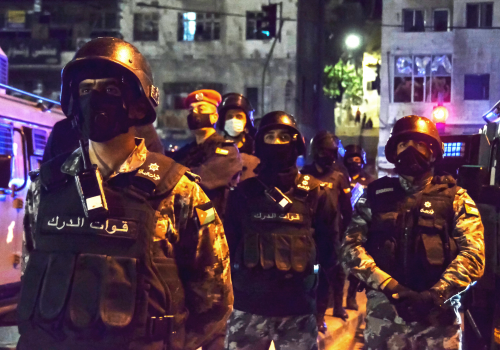 Fri, Apr 9, 2021
The greatest risk to Jordan's stability remains that political and economic reform has been delayed for too long, and the little space that remains for Jordanians to express their legitimate frustration and dissent is narrowing every day.
MENASource by Tuqa Nusairat

Thu, Mar 18, 2021
Moscow police raided a conference of independent municipal lawmakers on March 13 in a move that marks an escalation in the Kremlin crackdown on political opposition ahead of September elections.
UkraineAlert by Peter Dickinson