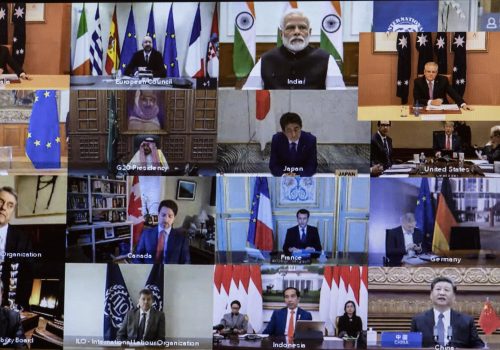 Wed, Jul 15, 2020
The world is facing unprecedented health and economic crises that require a global solution. Governments have locked down their economies to contain the mounting death toll from the COVID-19 pandemic. With this response well underway, now is the time to move into a recovery effort.
Issue Brief by Phil Thornton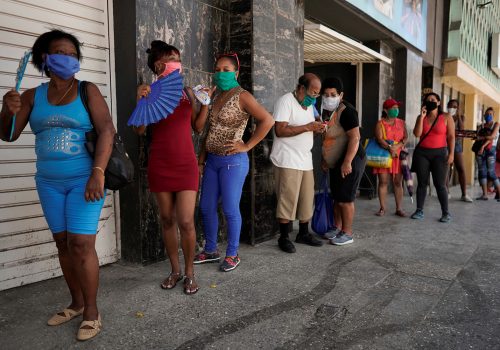 Wed, Jul 15, 2020
If the wealthy countries cannot support measures to stave off a humanitarian crisis, the damage will run deeper than the resurgence of hunger and disease. The political repercussions will take the shape of civil strife, extremism, and mass migration. The G20 will do irreparable damage to social cohesion and international cooperation if it fails to act decisively.
New Atlanticist by Jeremy Mark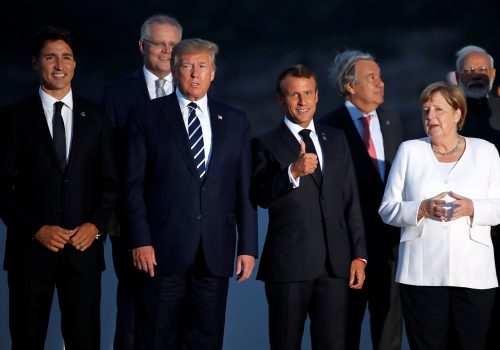 Tue, May 5, 2020
The United States needs to lead in devising both immediate and systemic responses to the coronavirus challenge, but not alone. Leadership means neither diktat nor incantation of old formulas. It means using American convening power to adapt tested principles to new challenges, crystalizing friends and allies—transatlantic, transpacific and not forgetting hemispheric—around a common agenda.
New Atlanticist by Ana Palacio and Daniel Fried
How does the G20 COVID-19 fiscal response compare to the Global Financial Crisis?