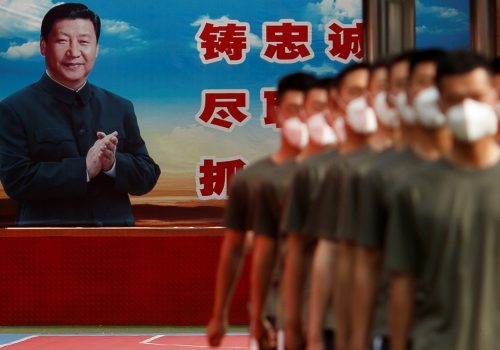 Mon, Jun 1, 2020
NATO can be an effective forum for Allies to share awareness of China's capabilities and activities, develop a transatlantic security strategy regarding China, and pool capacities for engagement and deterrence.
New Atlanticist by Ian Brzezinski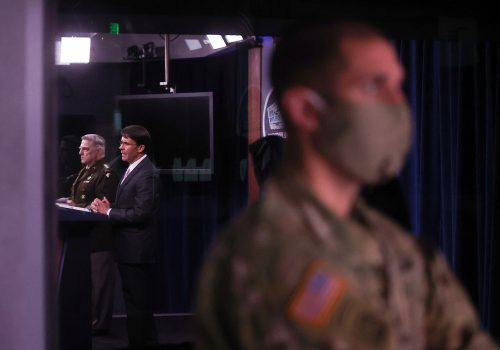 Thu, May 28, 2020
A layered and targeted response is required to meet the proximate challenges to the defense and dual-use supply chain, which is critical to national security. This crisis, as terrible as it is, may be the catalyst for taking steps today that are necessary to build the supply chain resilience and industry agility required to meet future national crises.
New Atlanticist by John F. Wharton and Tate Nurkin

Thu, May 21, 2020
With the virus has come the reshuffling of priorities needed to combat the pandemic, casting new light on these long-running conflicts. On May 20, 2020, the United Nations Under-Secretary General for Political and Peacebuilding Affairs Rosemary A. DiCarlo sat down with the Atlantic Council's Future of Iran Initiative director Barbara Slavin to discuss potential new openings to advance peace in the region.
New Atlanticist by Masoud Mostajabi
Programs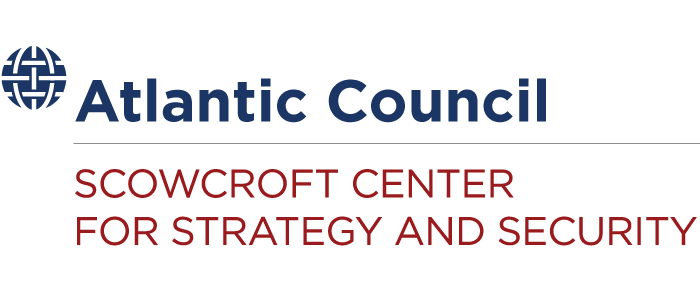 The Scowcroft Center for Strategy and Security works to develop sustainable, nonpartisan strategies to address the most important security challenges facing the United States and the world.