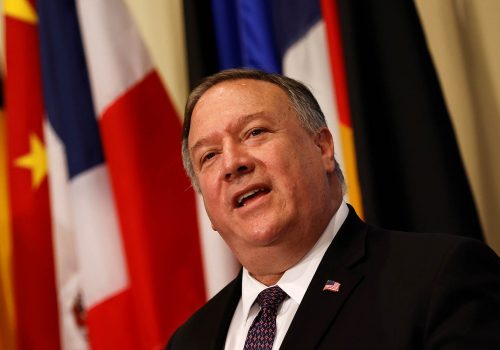 Tue, Sep 15, 2020
Years of US campaigning against China's unfair economic practices and aggressive diplomacy, coupled with the fallout of the coronavirus pandemic, has "awakened" the world to the threat Beijing poses to international security and the global economy, according to US Secretary of State Mike Pompeo.
New Atlanticist by David A. Wemer

Sun, Sep 13, 2020
The Biden team grasps the significance of the moment. They began by dissecting how much the context had changed since former President Barack Obama left office. Global democracies were on their back foot and China was not only rising but growing more assertive and authoritarian. Transnational threats had escalated, from climate to organized crime, but the rules and institutions to deal with them had weakened.
Inflection Points by Frederick Kempe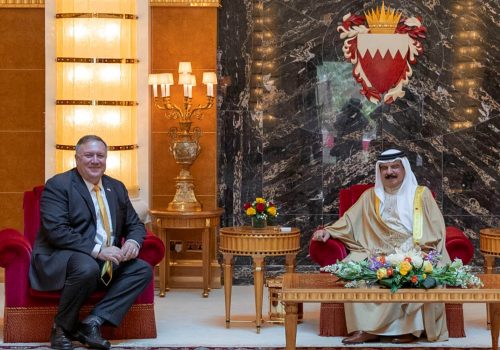 Fri, Sep 11, 2020
Atlantic Council experts react to Bahrain agreement to normalize ties with Israel and what it means for the wider region.
MENASource by William F. Wechsler, Kirsten Fontenrose, Marc J. Sievers, Jonathan H. Ferziger, Barbara Slavin, Carmiel Arbit, Michel Duclos, Richard LeBaron, Mark N. Katz, Thomas S. Warrick, Sina Azodi, Joze Pelayo
Programs