What's next?
Latest from the region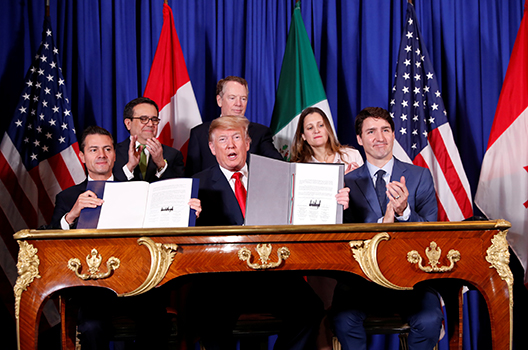 Road to the USMCA
In 1994 the North American Free Trade Agreement (NAFTA) reduced trade barriers between Canada, Mexico, and the United States. For decades the agreement has allowed most goods to cross the borders without encumbrance, and now Mexico and Canada are consistently the United States' largest trade partners. However, markets evolve, and trade agreements must be updated accordingly.
A year ago, on November 30, President Donald J. Trump, President Enrique Peña Nieto, and Prime Minister Justin Trudeau signed the United States-Mexico-Canada Agreement, an update to NAFTA with new stipulations concerning intellectual property and the auto, dairy, steel, and aluminum industries. The trade agreement was quickly ratified in Mexico, but has faced significant challenges in the United States with concerns over labor commitments, intellectual property, environmental issues, and agreement enforceability. However, despite the challenges, US congressional approval of the updated free trade agreement appears imminent.

Fri, Oct 18, 2019
The United States-Mexico-Canada trade agreement (USMCA) will "clearly be an incredible boost" to the Mexican economy at a time when global trade uncertainty threatens to dampen growth prospects around the world, Mexican Secretary of Finance Arturo Herrera said at the Atlantic Council on October 18.
Read More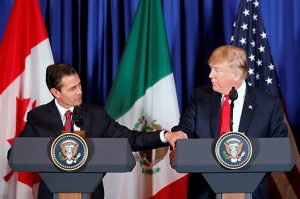 Mon, Jul 15, 2019
A completed USMCA would provide more important certainty.
New Atlanticist by Earl Anthony Wayne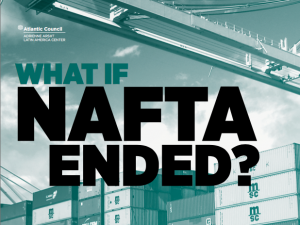 Thu, Oct 5, 2017
In the midst of NAFTA renegotiations, the United States, Canada, and Mexico are discussing changes that could impact millions of jobs, investments, and North America's stance in the global stage. As negotiators work at breakneck speed, new Atlantic Council findings show what the United States would lose if NAFTA were not in place.What if NAFTA […]
Report by Adrienne Arsht Latin America Center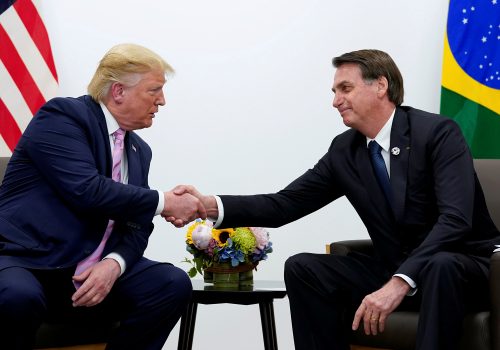 Tue, Dec 3, 2019
On December 2, US President Donald J. Trump announced that he would impose new tariffs on Brazilian and Argentinian steel and aluminum coming into the United States, a retaliation for alleged currency manipulation, which he claimed was hurting US farmers.
New Atlanticist by Jasper Gilardi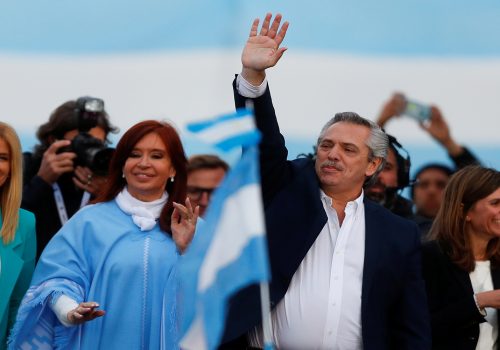 Fri, Nov 1, 2019
Supporters of President Mauricio Macri hope that the new Fernández government will follow a moderate and pragmatic agenda, yet there is no doubt that it will be a departure from the current course, with regional and international repercussions
New Atlanticist by Frederico Fróes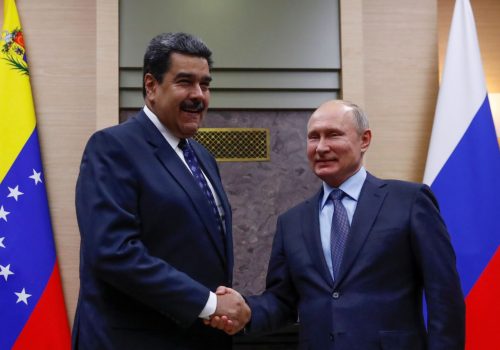 Thu, Sep 12, 2019
Venezuela is suffering one of the world's worst humanitarian crisis in recent memory, Russia has become a key actor that has provided a lifeline of support to Maduro and his cronies. Today, Russia's efforts to prop up Nicolás Maduro have been a relatively low-cost, but high-reward strategy for Moscow to sow further instability in the United States' own hemisphere.
Report by John E. Herbst and Jason Marczak
Programs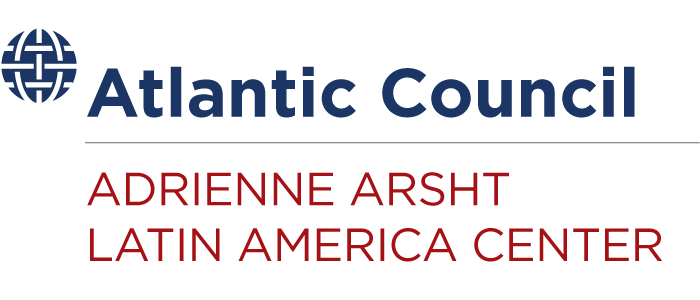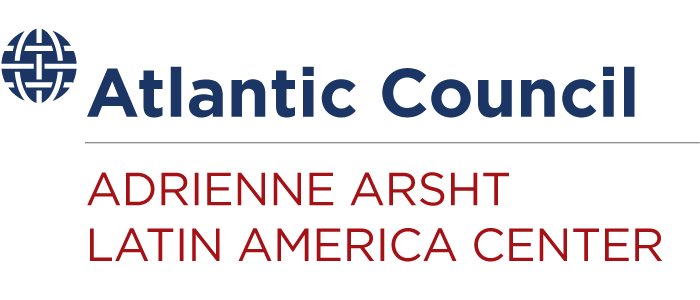 The Atlantic Council's Adrienne Arsht Latin America Center expands awareness of the new Latin America across diverse communities of influence by positioning the region as a core partner in the transatlantic community.