#FUTUREUKRAINE
In the wake of the 2014 Revolution of Dignity, a new generation of Ukrainian leaders is stepping up and working to make lasting change to Ukraine's future.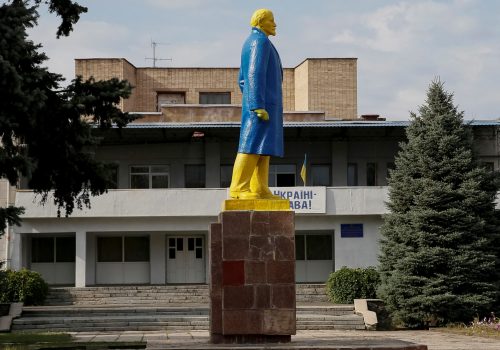 Wed, Jul 15, 2020
The Black Lives Matter movement has sparked a flurry of monument removals across the US and elsewhere. Independent Ukraine's long history of memory wars offers a timely case study in the politics of the past.
Read More

Fri, Jun 12, 2020
Ukrainian rock legend Slava Vakarchuk has resigned as an MP less than one year after leading his reformist party into parliament for the first time. He claims it is "mission accomplished" – but will his party survive?
UkraineAlert by Melinda Haring

Tue, Apr 28, 2020
After spending a year studying with some of the best political scientists and economists in the United States, Ukraine's up-and-coming innovators make their mark.
UkraineAlert by Adair Appleton and Doug Klain
Subscribe for the latest UkraineAlert
UkraineAlert is a comprehensive online publication that provides regular news and analysis on developments in Ukraine's politics, economy, civil society, and culture.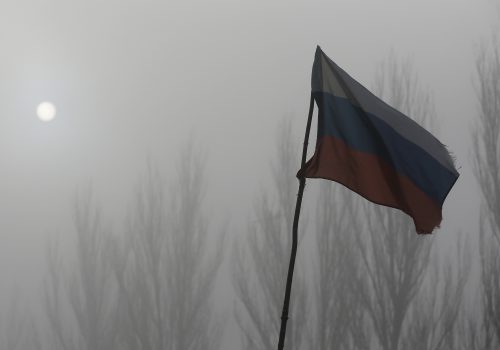 Mon, Jul 13, 2020
Moscow has sought to justify the war in eastern Ukraine by claiming it historically belongs within the "Russian World", but this ignores the region's deep Ukrainian roots and cosmopolitan heritage.
UkraineAlert by Alvydas Medalinskas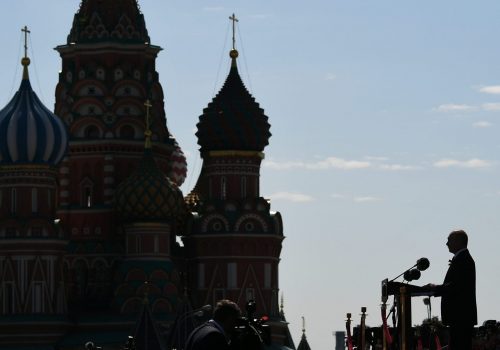 Mon, Jul 6, 2020
In both word and deed, Putin has made it clear that he rejects today's rules-based international order and seeks to reverse the verdict of 1991. His vision for a new age of empires represents an existential challenge to the West.
UkraineAlert by Nataliia Popovych and Danylo Lubkivsky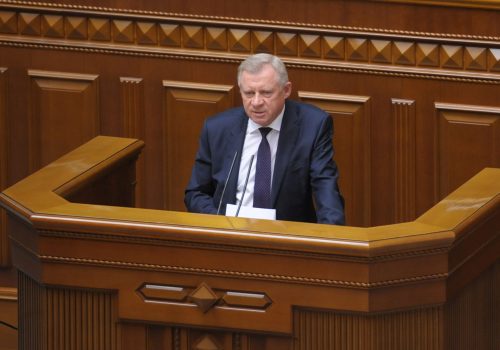 Fri, Jul 10, 2020
In June, Ukraine secured a vital new IMF program. Continued National Bank of Ukraine independence was a key condition. However, within weeks, NBU chief Yakiv Smolii resigned citing political pressure.
UkraineAlert by Anders Åslund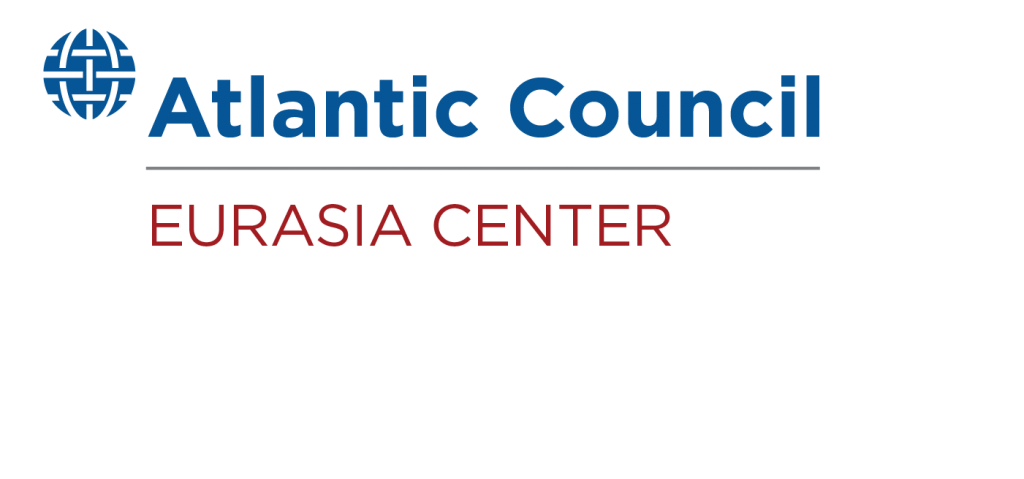 The Eurasia Center's mission is to enhance transatlantic cooperation in promoting stability, democratic values and prosperity in Eurasia, from Eastern Europe and Turkey in the West to the Caucasus, Russia and Central Asia in the East.