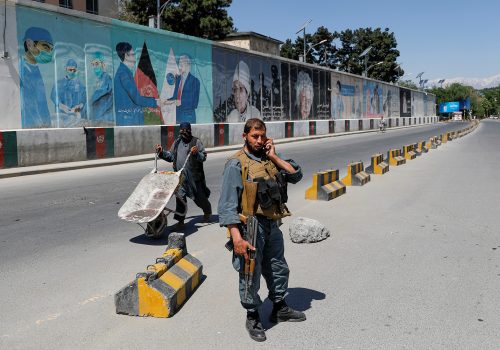 Fri, May 29, 2020
Sitting at a new crossroads, Afghanistan is once again tilting between an opportunity to take the path to peace and a political settlement—hard as it may seem—or to bounce back on the path of more violence and conflict with no end in sight.
New Atlanticist by Omar Samad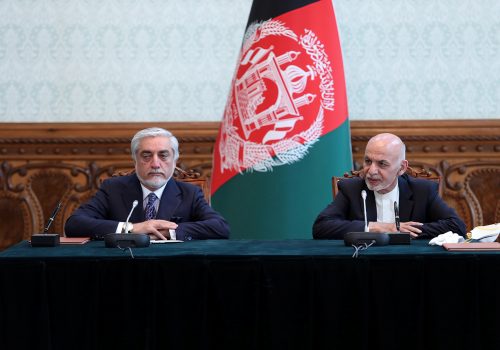 Mon, May 18, 2020
With the tentative peace deal under fire, continuing havoc wreaked by the COVID-19 pandemic, and a looming US troop withdrawal, the breakthrough in the Afghan government's political deadlock which emerged on May 15 will undoubtedly be welcomed by many in Afghanistan and the international community.
New Atlanticist by South Asia Center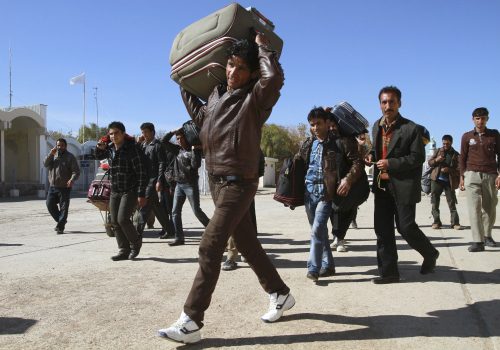 Fri, May 15, 2020
Tensions between Iran and Afghanistan are rising over the alleged drowning of Afghan migrants in the Harirud River by Iranian border guards in early May.
IranSource by Fatemeh Aman



The South Asia Center serves as the Atlantic Council's focal point for work on greater South Asia as well as its relations between these countries, the neighboring regions, Europe, and the United States.