Tue, Feb 18, 2020
The agreement now developing can be a vital first step toward the political solution we have long known is the only way to end the conflict, consistent with the interests of the Afghan people and their international partners. But there will be many more steps to come before that goal is achieved.
New Atlanticist by James B. Cunningham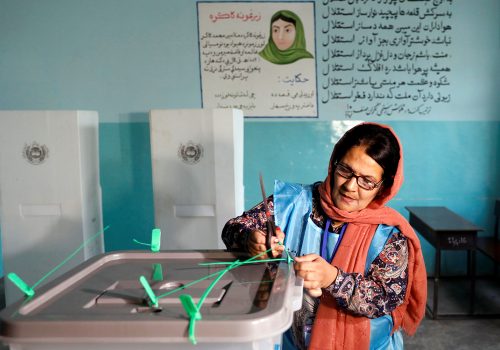 Fri, Dec 6, 2019
After decades of conflict, today there is at least a prospect that a path to peace in Afghanistan might be opened. At the same time, it seems that once again the country is at a crossroads, with its future to be determined by decisions that will be taken in the coming weeks by Afghans, their partners, and their adversaries. Those decisions can set the stage for further success in the hard struggle of the Afghan people and their elected leaders for the better future they are striving for.
New Atlanticist by James B. Cunningham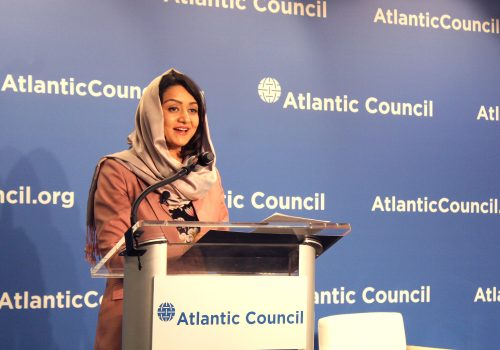 Thu, Oct 17, 2019
In Afghanistan's fourth election since the US invasion in 2001, and after eighteen years of war, nearly three million Afghan citizens took to the polls on election day despite continued attacks from the Taliban.
New Atlanticist by Jasper Gilardi