Upcoming events & strategic dialogues
Flagship report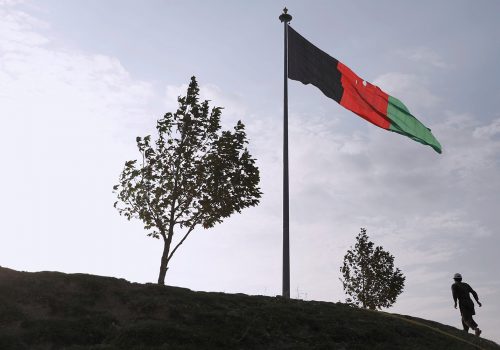 Sat, Oct 10, 2020
An accelerated US withdrawal will effectively mean abandoning the fruits of two years of determined US diplomacy with the Taliban, Afghan partners in Kabul, our allies, and regional and international partners to get the Afghan parties to the negotiating table.
New Atlanticist by James Cunningham, John Negroponte, Ronald Neuman, Hugo Llorens, Richard Olson, and Earl Anthony Wayne

Wed, Sep 16, 2020
While the international community remains hyper-focused on addressing the virus and its associated economic slowdown, Afghan and Rohingya refugees continue to be forced into a life of complete uncertainty as they escape violence in their home countries. Concerted action by the international community and host countries towards mitigating the virus' disproportionate effects on asylum seekers would immensely improve refugee welfare.
New Atlanticist by Rudabeh Shahid and Harris Samad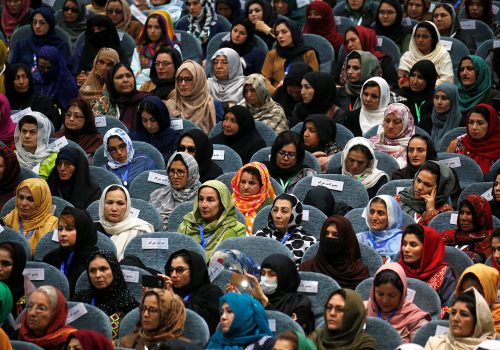 Tue, Sep 15, 2020
The long-awaited Afghan peace process finally began on September 12, and Afghanistan's women must have a seat at the table. While crucial issues such as disarmament, power-sharing, the presence of foreign troops, human rights abuses, and territorial disputes will likely take center stage, leaders from around the world have issued a call to uphold the right of Afghan women to be included in the talks.
New Atlanticist by Atlantic Council