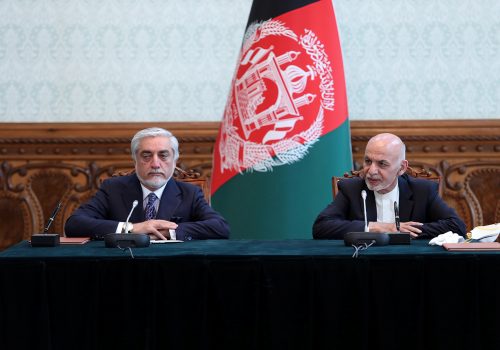 Mon, May 18, 2020
With the tentative peace deal under fire, continuing havoc wreaked by the COVID-19 pandemic, and a looming US troop withdrawal, the breakthrough in the Afghan government's political deadlock which emerged on May 15 will undoubtedly be welcomed by many in Afghanistan and the international community.
New Atlanticist by South Asia Center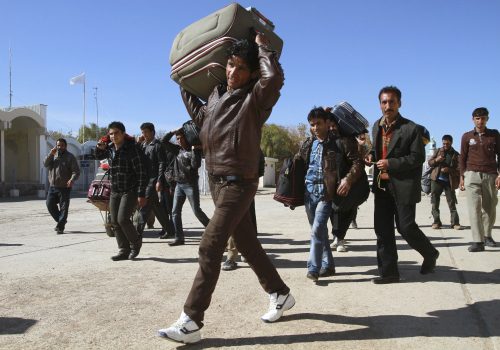 Fri, May 15, 2020
Tensions between Iran and Afghanistan are rising over the alleged drowning of Afghan migrants in the Harirud River by Iranian border guards in early May.
IranSource by Fatemeh Aman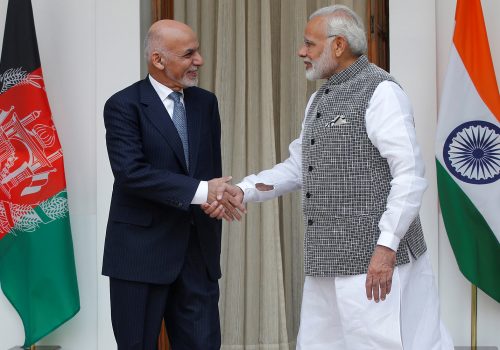 Tue, May 12, 2020
As India considers its next steps in Afghanistan, it may well conclude that it can no longer remain a mere spectator in peace efforts. This may include more aggressive calls for a humanitarian ceasefire, seeking more clarity about Pakistan's role in the peace process, and possibly seeking an observer role in the future intra-Afghan talks
New Atlanticist by Javid Ahmad



The South Asia Center serves as the Atlantic Council's focal point for work on greater South Asia as well as its relations between these countries, the neighboring regions, Europe, and the United States.