About the Atlantic Council
Founded in 1961, the Atlantic Council is a nonpartisan organization that galvanizes US leadership and engagement in the world, in partnership with allies and partners, to shape solutions to global challenges. We are headquartered in Washington, DC.
We are a global community committed to ideas, impact, and influence. Success requires the hard work of building consensus. It also means sustaining public support and preparing a new generation of leaders to build a better global future. If you share a commitment to our mission, join us!
Ways to work with us
The Council is as good as its people.
Executing our strategy is only possible through a relentless focus on talent recruitment and development of intellectual entrepreneurs to ensure that we are a relevant, resourceful, nimble, ambitious, and effective organization.
The Council has a diverse, multi-lingual, and international workforce, but we are united by our aspiration to represent these attributes.
In our pursuit of excellence, we recruit those candidates who embody these characteristics.
The Atlantic Council is committed to recruit, train, and retain a diverse team; foster and celebrate our diversity; and, to ensure that our publications and convenings are inclusive. Read the Atlantic Council's Statement on Diversity, Equity, and Inclusion.
Benefits
To produce quality work and to successfully achieve our mission, we recognize the need for our staff to maintain a healthy lifestyle and a work/life balance. Our comprehensive benefits package helps to keep costs low for our staff and their families.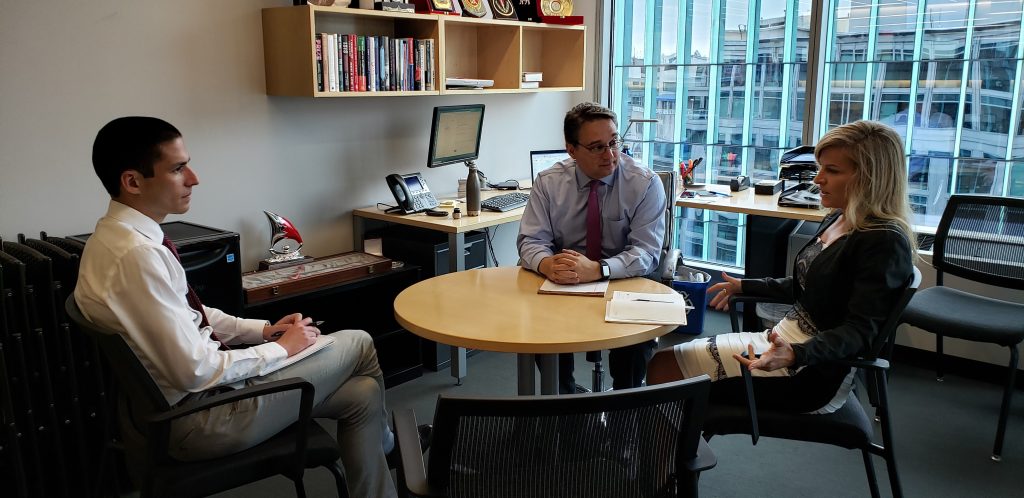 Competitive health, dental, vision, life and retirement plans
Paid parental leave
Parking and transit benefits
Legal and ID theft protection
Pet insurance
Regularly scheduled social events
In-house fitness facility
Generous vacation, sick and holiday leave policies
A pay for performance culture
Discount programs
Explore our programs
Current openings
If you share a commitment to our mission, please apply by clicking on the 'Apply Now' button on the job description page and you will be taken to our application portal where you will be able to submit your application materials.
Join our mission of "shaping the global future together" with an internship!
The Atlantic Council is an equal opportunity employer
Please note: Atlantic Council is an equal opportunity employer that is committed to inclusion and diversity. We provide equal opportunity to all applicants without regard to race, color, religion, sex, sexual orientation, gender identity, national origin, disability, veteran status, or other legally protected characteristics. Atlantic Council is committed to working with and providing reasonable accommodation to applicants with physical and mental disabilities. Thank you for your interest in the Atlantic Council.
The Atlantic Council is not a think tank. It is a start up of people that are ready and hungry to make sure we are designing for impact.