Analysis, insights and coverage on Turkey, transatlantic relations, energy, business, migration and, more.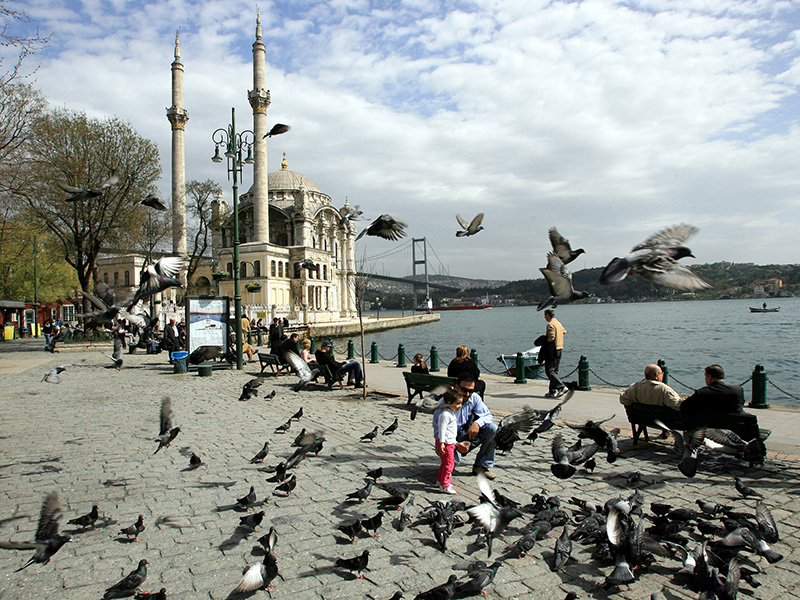 Atlantic Council IN TURKEY Program
The Atlantic Council in Turkey aims to promote dialogue and strengthen transatlantic engagement with the region through research, programming and high-level discussion forums to address critical issues around energy, economics, migration, and security.
Turkey, located at the crossroads of the economic and energy routes that stretch from Europe through the Black and Caspian Seas to the Middle East and Central Asia, and through the Mediterranean Sea to North Africa, resides at the intersection of some of our globe's most complex geopolitical and geo-economic issues.
The Atlantic Council in Turkey program meets our enduring mission of working together with allies and partners to secure the future by facilitating productive dialogue and connections among government, business, and NGO stakeholders. In cooperation with the Atlantic Council's 13 other programs and centers, the Atlantic Council in Turkey strives to support strong ties between the transatlantic community and Turkey towards a more stable and prosperous future for the region.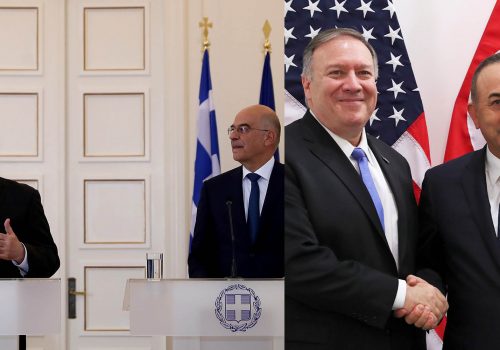 Wed, Sep 23, 2020
The Trump administration has demonstrated its ability to bring allies together and promote regional peace and cooperation. The United States should keep up this momentum by helping to reach an agreement between Turkey, Greece, and Cyprus, and de-escalate the conflict in the Eastern Mediterranean region.
Read More

Wed, Sep 23, 2020
France, Greece, and the entire EU should embrace this de-escalatory approach, recognizing that the entire transatlantic community will be strategically better off with a strong Greece-Turkey relationship that ensures a fair system for sharing Eastern Mediterranean energy resources.
TURKEYSource by Matthew Bryza

Thu, Sep 17, 2020
Despite the continued challenges and dangerous rhetoric, the only viable path remains through dialogue and compromise. For Turkey, this means openness to dialogue to address the issues at hand and expanding its diplomatic front to build support for its interests.
TURKEYSource by Mitat Çelikpala
Interested in receiving regular content?
Sign up to the TURKEYSource newsletter to receive the latest news and analysis on issues related to Turkey.
The views expressed in TURKEYSource are solely those of the authors and do not necessarily reflect the views of the Atlantic Council, its staff, or its supporters.