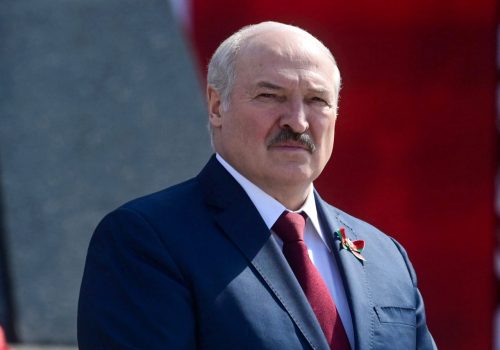 Mon, May 24, 2021
European leaders agreed to new sanctions against Belarus on May 24, the day after dictator Lukashenka sparked uproar by forcing an EU passenger jet to land in Minsk and abducting a high-profile dissident passenger.
UkraineAlert by Peter Dickinson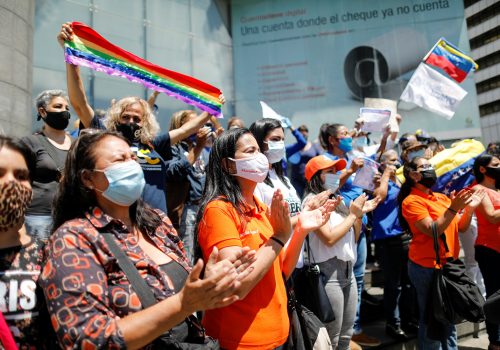 Wed, Mar 31, 2021
Including women and women's civil-society groups in peacebuilding efforts is essential to strengthening and advancing a more inclusive and diverse—and, ultimately, successful—approach to rebuilding Venezuela's democratic institutions.
New Atlanticist by Cristina Guevara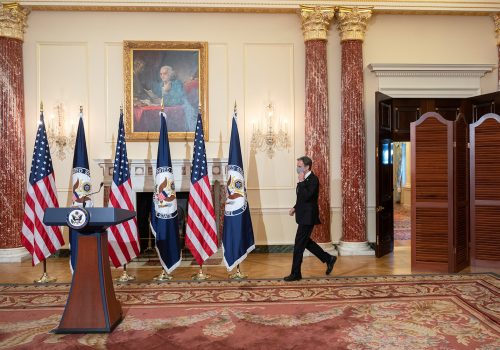 Sun, Mar 7, 2021
If Biden's vision is for the United States to create a band of reinvigorated democratic sisters and brothers, inspired by the country's revitalization, Xi's vision is for a world where each country's political system, culture, and society are its own business. Will either view come out on top?
Inflection Points by Frederick Kempe