Featured Events
Tue, Jan 14, 2020
4:30pm Washington DC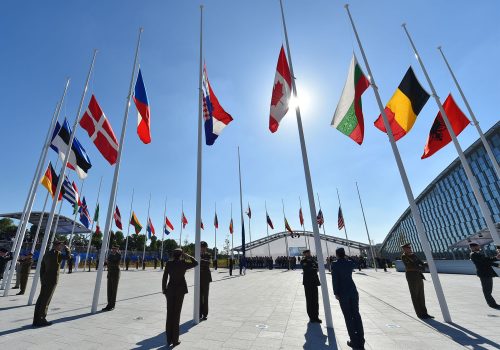 Fri, Jun 11, 2021
Kathleen J. McInnis and Clementine G. Starling outline how NATO's Comprehensive Approach program can serve as a model to counter political warfare at the strategic level.
In-Depth Research & Reports by Kathleen J. McInnis, Clementine G. Starling
Tue, Jun 22, 2021
Online Event A 360/OPEN SUMMIT #ACFRONTPAGE EVENT - Former Wikimedia CEO Katherine Maher discusses her experience leading one of the world's largest and most trusted platforms, and the launch of the DFRLab's new Democracy & Tech Initiative.

Tue, Jun 22, 2021
Flagship Event The Atlantic Council's Digital Forensic Research Lab (DFRLab) hosts 360/Open Summit: The World in Motion focusing on human rights and democracy in a hyperconnected, online world.
9:30am Disinformation