Featured Events
Tue, Jan 14, 2020
4:30pm Washington DC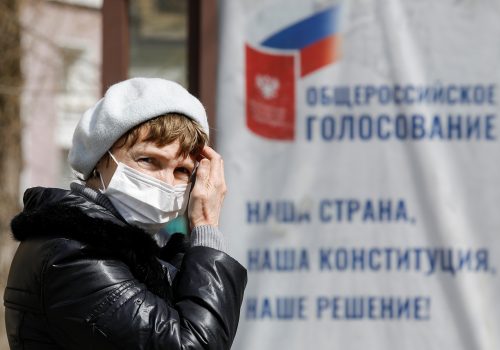 Fri, Mar 27, 2020
The Russian government has been actively engaged in spreading disinformation and misinformation around the pandemic. The Kremlin has also been active in ordering internet platforms operating in the country to remove coronavirus "fake news" from their platforms, which follows previous Kremlin efforts to crack down on independent internet sites offering legitimate news.
New Atlanticist by Justin Sherman
Fri, Apr 3, 2020
ONLINE EVENT - As the coronavirus crisis continues to unfold across the globe, questions are increasingly being asked about the veracity of official Russian infection statistics and response. What will the pandemic mean for Putin's policies at home and abroad?
10:00am