Mon, Jul 6, 2020
Japan is often a misleading example for those who downplay the problems of debt. Tokyo has run budget deficits throughout the past three decades, creating one of the world's highest public debt to GDP ratios, without any adverse effect on inflation and interest rates. But this comes at the cost of high savings by the household and corporate sectors, which has hampered Japanese growth.
New Atlanticist by Hung Tran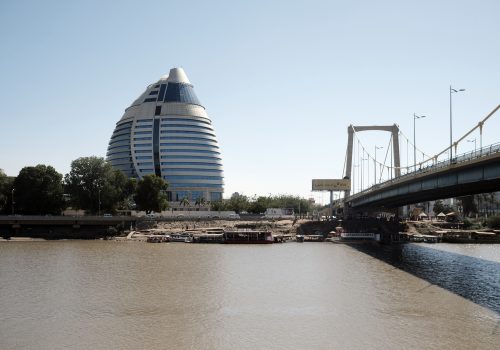 Fri, Jun 26, 2020
The world came to Berlin yesterday (at least virtually) as part of a United Nations, European Union, and German government-sponsored "Partners Forum for Sudan." By all accounts, it was a triumph, and potentially a turning point, for the fragile transitional civilian government of Prime Minister Abdalla Hamdok, pulling in an announced $1.8 billion in assistance to Sudan.
AfricaSource by Cameron Hudson

Mon, May 4, 2020
So far, the ECB has committed to asset purchases roughly in accordance with each member state's contribution to the European economy. This has led to market speculation that suggests the German court will add that as a restriction on the Bundesbank's participation, though there is no precedent for such a restriction in prior rulings.
New Atlanticist by Bart Oosterveld