United Nations arms embargo on Iran
How will the world react? The Middle East Programs presents a series of global perspectives on how the world is approaching the October 2020 expiration of the UN arms embargo on Iran.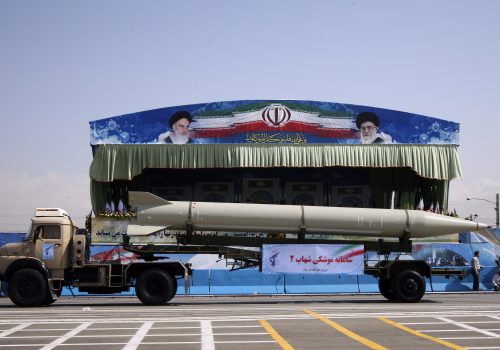 Tue, Jun 9, 2020
Iran's purchases will likely be limited, by both economic and geopolitical constraints, including the impact of US sanctions and the coronavirus pandemic and caution on the part of potential suppliers.
IranSource by Barbara Slavin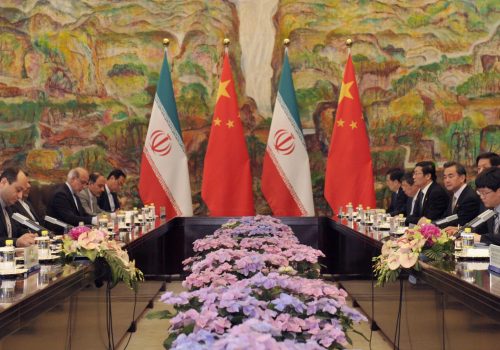 Tue, Jun 9, 2020
By becoming a major arms supplier to Iran, Beijing would unnecessarily antagonize the United States and alienate several Iranian rivals across the Middle East, many of which are also strategic partners for China.
IranSource by Jonathan Fulton

Tue, Jun 9, 2020
IranSource by Colonel Udi Evental
Featured commentary and analysis

Wed, May 13, 2020
There is one that Mustafa al-Kadhimi must be the most cautious in tackling—the management of expectations.
MENASource by Rend Al-Rahim

Thu, May 7, 2020
Iraq's months-long quest to form a national government reached a major milestone on May 6 when a partial government under new prime minister Mustafa al-Kadhimi was approved by lawmakers. Al-Kadhimi—who previously served as Iraq's national intelligence chief—was nominated by Iraqi President Barham Salih on April 9 after two previous nominees failed to form a government. Although fifteen of the major cabinet posts were approved by the parliament, several others have not yet been confirmed—including foreign affairs, justice, oil, agriculture, and trade—due to failure to reach an agreement between major parties on their allocation.
New Atlanticist by Atlantic Council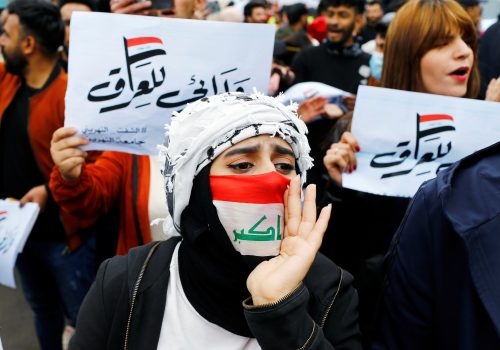 Mon, Apr 27, 2020
This Atlantic Council Iraq Initiative report by Nonresident Senior Fellow Dr. C. Anthony Pfaff analyzes the current challenges in the US-Iraq relationship and presents policy recommendations.
In-Depth Research & Reports by C. Anthony Pfaff
Featured event
Programs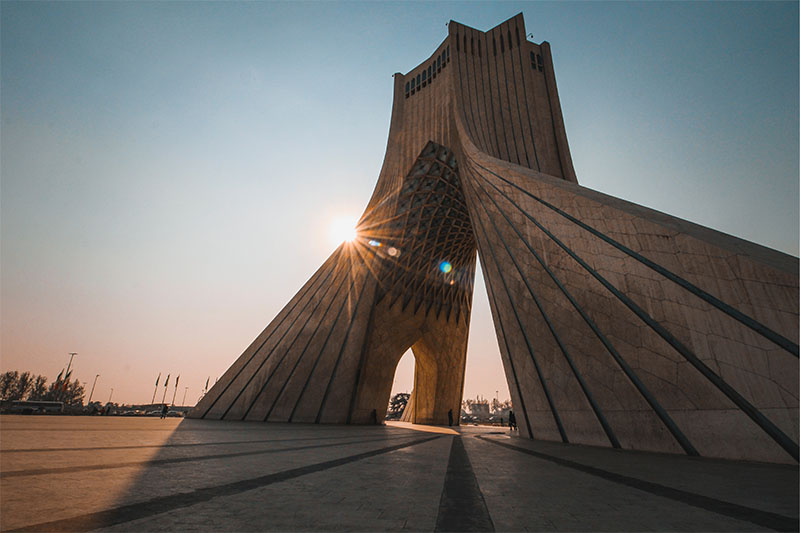 Iran Initiative
Provides a balanced approach of engagement and containment for regional policy makers with unique perspectives and analysis on the ongoing challenges and opportunities facing Iran while promoting US interests, regional conflict resolution, and the well-being of the Iranian people.
The latest pieces from MENASource: