Featured commentary and analysis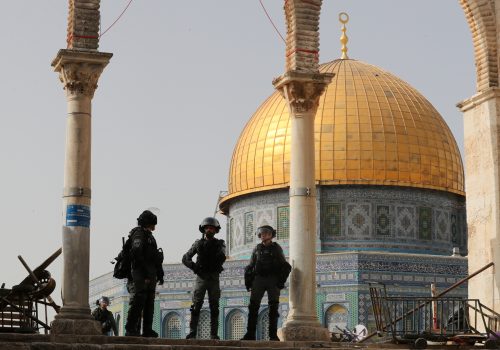 Thu, May 20, 2021
After eleven days of cross-border fighting, Hamas and Israel have agreed to a ceasefire. Atlantic Council experts react to the news, assess the significance of the recent surge in violence, and offer their thoughts on how the international community should deal with the conflict moving forward.
MENASource by Atlantic Council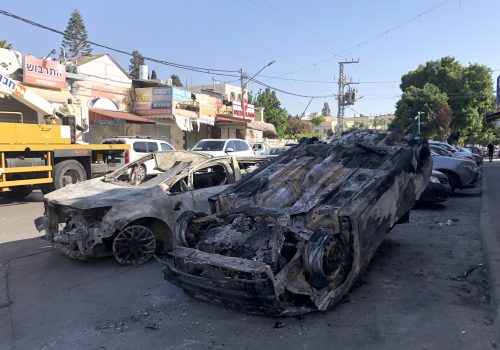 Thu, May 13, 2021
While the intensity of the fighting appears to have caught some veteran practitioners of Middle East conflict and diplomacy by surprise, a trail of discernable factors led to this fraught outcome.
MENASource by Shalom Lipner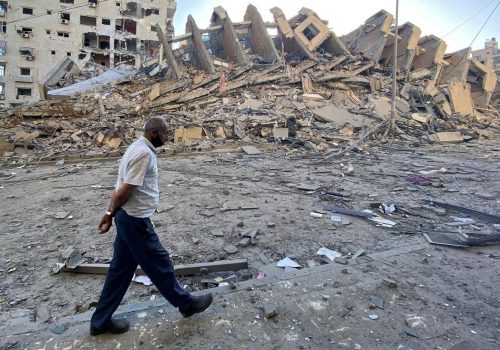 Wed, May 12, 2021
Is an all-out war brewing? What does this mean for Prime Minister Benjamin Netanyahu's future? What role will regional and global powers now play in the confrontation? From Washington to Jerusalem, our experts are here to weigh in.
Fast Thinking by Atlantic Council
Featured event
Programs
The latest pieces from MENASource: