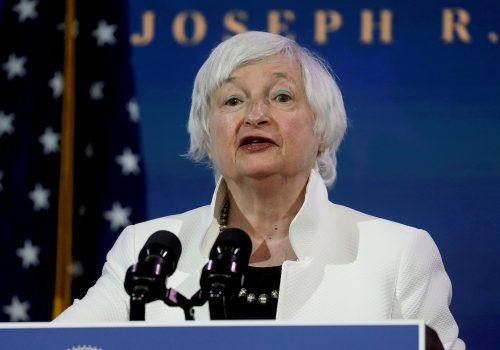 Wed, Apr 7, 2021
As policymakers around the world consider a global minimum corporate tax, it is important to understand the context behind the concept and how this tax might actually work.
New Atlanticist by Jeff Goldstein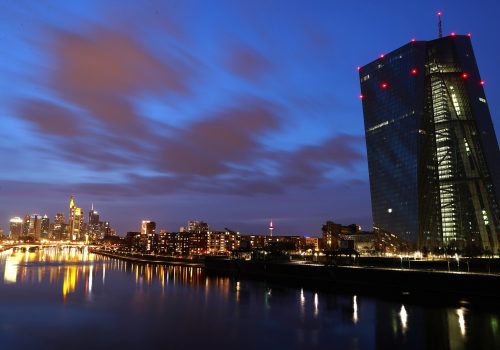 Tue, Apr 6, 2021
As momentum grows for the development of CBDCs many policy questions remain unanswered. For insights into how CBDCs may develop, it will be important to watch where the current leaders, the People's Bank of China (PBOC) and the European Central Bank (ECB), converge and diverge.
Issue Brief by Hung Tran

Mon, Apr 5, 2021
This week's spring 2021 meetings of the International Monetary Fund and World Bank are taking place as the global economy recovers strongly but unevenly from the COVID-19 crisis, posing difficult questions about how to deal with the impacts of the pandemic and implement support measures.
New Atlanticist by Hung Tran