Upcoming events
Flagship book talk series
Flagship report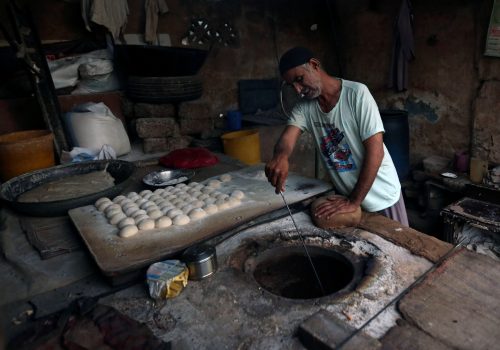 Fri, May 21, 2021
Pakistani leaders promise to lead South Asia into an era of prosperity, however, leadership must realize that extreme heat resilience and sustainable economic growth are inextricably linked. Pakistan cannot achieve its goals of regional connectivity and economic wellness unless it revises its economic strategy to fully tackle its extreme heat crisis.
SouthAsiaSource by Damola Aluko, Kim Austin, and Fatima Khalil

Thu, Apr 15, 2021
20 years after invading Afghanistan to punish the Taliban for harboring Osama bin Laden, President Joe Biden is saying goodbye to Afghanistan. Regardless of the main reason why President Biden is extracting the US military and hence NATO from Afghanistan, the people of Afghanistan may end up being sacrificed and left to the depredations of the Taliban and Islamic State.
SouthAsiaSource by Shuja Nawaz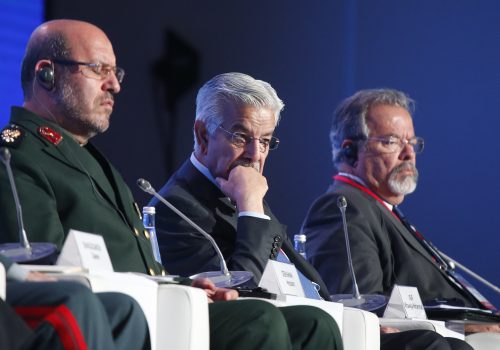 Thu, Mar 25, 2021
Returning the United States to a nuclear agreement with Iran represents one of the Biden-Harris administration's most standout foreign policies. However, to succeed in the short-, medium-, and long-term, this goal will require a revamped approach to engaging Tehran that pointedly includes Pakistan.
SouthAsiaSource by Harris A. Samad


The South Asia Center serves as the Atlantic Council's focal point for work on greater South Asia as well as its relations between these countries, the neighboring regions, Europe, and the United States.