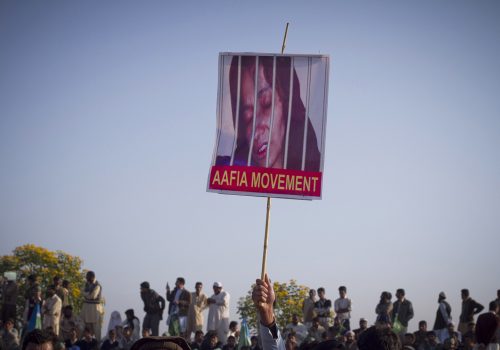 Wed, May 6, 2020
Proper attention to Dr. Aafia Siddiqui's case can be a step in the right direction in recovering the relationship Pakistan's public has with its own government and the United States.
New Atlanticist by Dawood Ghazanavi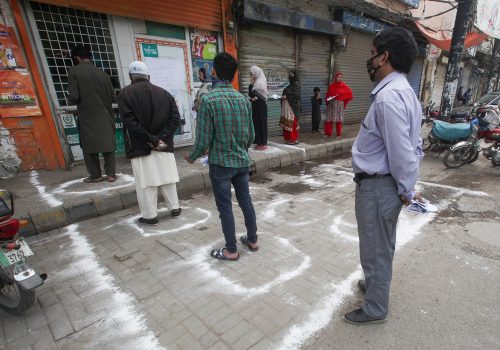 Mon, Mar 30, 2020
During every major economic crisis in Pakistan—and there have been several of them—the wheels of the informal economy have chugged along. Today, the informal sector stands to lose the most, particularly the tens of millions of workers who rely on this cash-based sector to provide them with the bare-minimum income required to meet their daily needs.
New Atlanticist by Uzair Younus

Fri, Mar 27, 2020
The crux of this contentious debate does not just hang on freedom of choice. It demands a broader conversation about societal acceptance of women's visibility in the public sphere and role in politics more broadly. Until Pakistani women are seen as full citizens of the state, and not just national subjects, such seemingly apolitical visual expression will continue to provoke much needed rights-based deliberation.
New Atlanticist by Zainab Alam



The South Asia Center serves as the Atlantic Council's focal point for work on greater South Asia as well as its relations between these countries, the neighboring regions, Europe, and the United States.