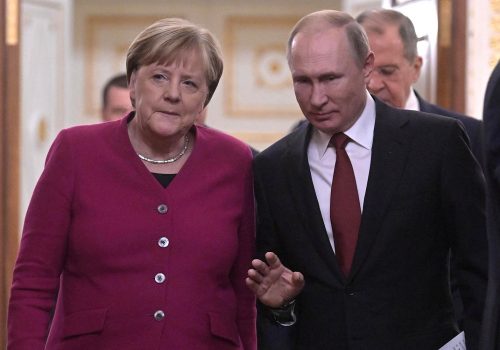 Tue, Sep 22, 2020
How Merkel responds to the poisoning of Alexei Navalny and critiques of support for Nord Stream II will likely have cascading effects on international politics. Germany's decisions, even on seemingly discrete events, can alter the global balance of power.
New Atlanticist by Jeremy Stern

Thu, Sep 3, 2020
After much too long a time, the political climate towards China and Russia is finally starting to change in Berlin. This is an opportunity for the United States and Germany to re-engage and turn Germany from a weak link in the transatlantic alliance to a reliable partner.
New Atlanticist by Roderick Kefferpütz

Wed, Jul 29, 2020
"There may be a strategic case for the withdrawal of almost 12,000 US troops from Germany, but Secretary of Defense Esper's announcement today does not make it," Daniel Fried says.
New Atlanticist by David A. Wemer