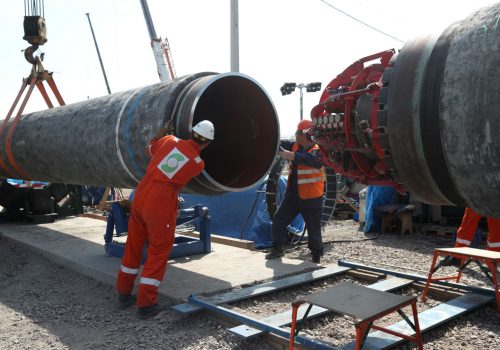 Tue, Dec 17, 2019
Enacting the sanctions mandated by the Protecting Europe's Energy Security Act (PEES Act), for all its careful crafting, may not actually block Nord Stream II but may instead burden the US-German relationship. Rather than impose sanctions, the administration should waive them for now but prepare even stronger contingency sanctions to be implemented should the Kremlin once again use gas exports as political leverage against Ukraine, Central Europe, or the Baltics.
New Atlanticist by Daniel Fried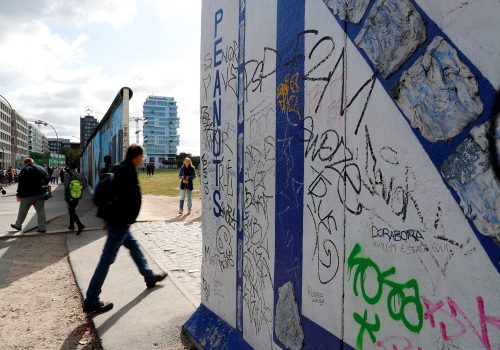 Thu, Nov 7, 2019
Pressures from a new global economy and rising rates of migration have collided with the deeply rooted past of a divided Germany to make political predictability a thing of the past. Thirty years after the fall of the Berlin Wall, Germany is still grappling with a division— the Wall in the minds of the people, rather than an actual physical barrier of steel and concrete.
Long Take by Michael John Williams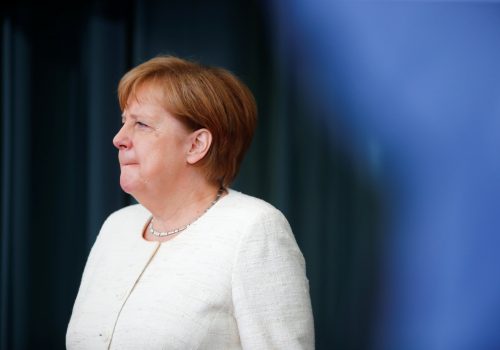 Sat, Aug 31, 2019
If Germany gets its way, it would be the strongest sign to date that Europe is charting its own course in its ties with China, ignoring pressure from hawks in the Trump administration to pare back economic links.
New Atlanticist by Noah Barkin