Tue, Apr 28, 2020
In order to understand future trends in technology and geopolitics, a group of experts was polled about how COVID-19 and technological innovation will shape the future of societies and their respective forms of government.
GeoTech Cues by Stewart Scott

Mon, Apr 13, 2020
Atlantic Council's GeoTech Center submitted a questionnaire to more than 100 technology experts to record their expectations about the impact of COVID-19 on innovation in five key fields: the future of work, data and AI, trust and supply chains, space commercialization, and health and medicine.
GeoTech Cues by Stewart Scott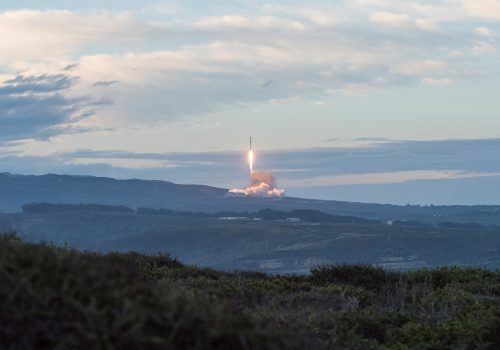 Tue, Oct 1, 2019
The transatlantic alliance needs to recognize and address challenges to space assurance, and take full advantage of the many changes sweeping the space industry.
Report by Stephen Ganote, Janie Yurechko, Diana Jack, and Connor O'Shea
Programs