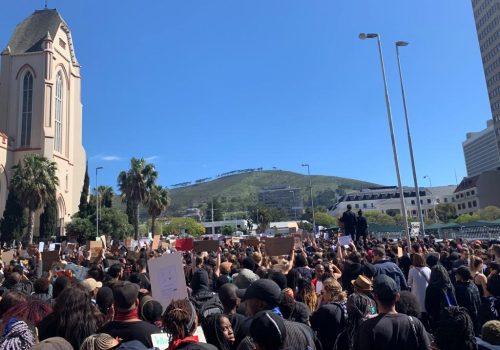 Wed, Jun 24, 2020
South Africa is one of several nations facing an international outcry over increases in COVID-19 related violence against civilians by security forces bent on enforcing quarantine measures. Since South Africa instituted a country-wide lockdown on March 27, the number of violent incidents by police against civilians has reportedly more than doubled with poor and vulnerable populations most affected.
AfricaSource by Katie Trippe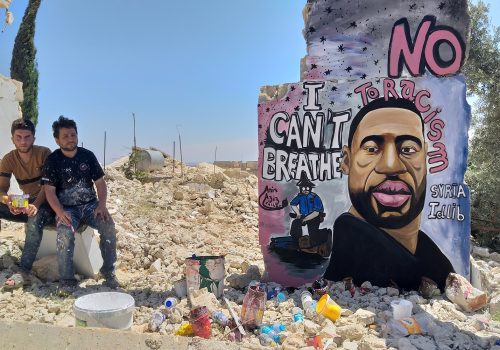 Fri, Jun 12, 2020
When it comes to the essence of the Black Lives Matter (BLM) protests—the call for an end to systematic and systemic racial discrimination—there is less willingness on the part of many people in the Arab world to acknowledge that such issues also afflict the Gulf, the Levant, and North Africa.
New Atlanticist by Tuqa Nusairat

Wed, Jun 10, 2020
Rarely if ever has one incident inspired such a broad global movement. Attention has focused not just on the United States and its abuses but also on entire systems of power, racism, and oppression, which have come under scrutiny and criticism in what amounts to a global teach-in.
New Atlanticist by Borzou Daragahi
Featured Report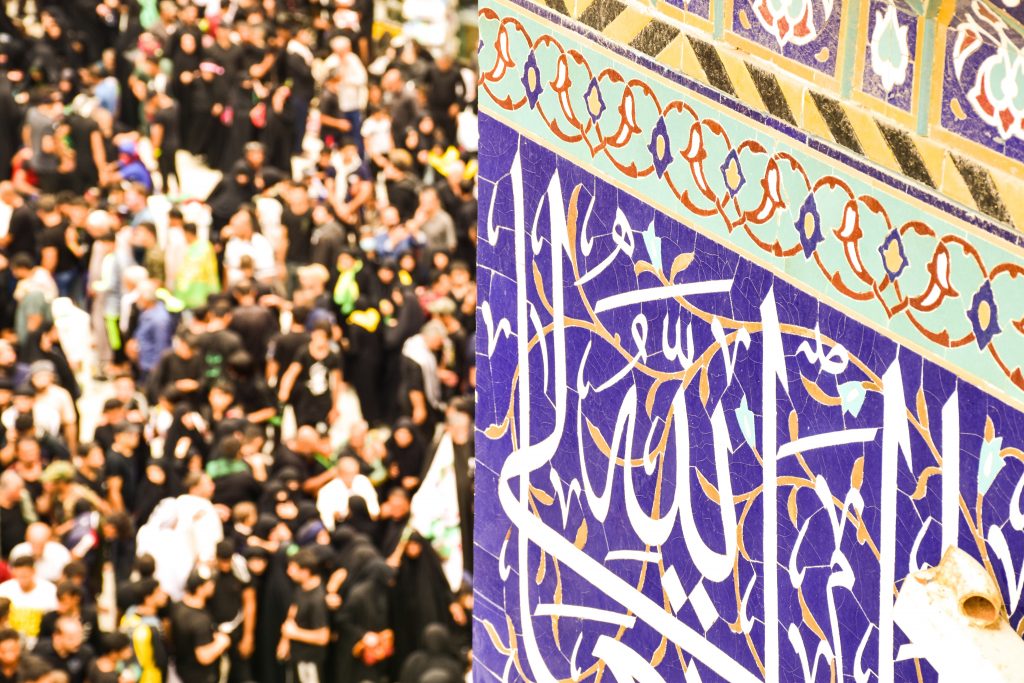 A discourse
Islam and Human Rights
The Islamic Tradition and the Human Rights Discourse is a collection of thought provoking articles that aim to elevate the conversation on Islam and human rights beyond the confines of "compatibility." The report, compiled and edited by Dr. H.A. Hellyer, nonresident senior fellow at the Atlantic Council's Rafik Hariri Center for the Middle East, sheds light on new methods for the exploration and engagement of the Islamic tradition and the rights discourse, featuring theoretical and practical accounts by Muslim scholars, academics, and human rights practitioners.
Tue, Sep 13, 2016
WASHINGTON, DC – The international media frequently features stories of Arab states and non-state actors committing human rights violations allegedly in the name of Islam. The application and understanding of Islamic jurisprudence is varied and controversial, whether such readings of the faith result in institutionalized state laws or actions committed by non-state actors, such as the […]
Read More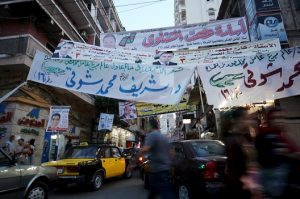 Wed, Nov 15, 2017
Following a recent controversy where a British journalist at a conference in Egypt casually implied that the peoples of the Arab world were more culturally inured towards restrictions on press freedom, we discussed the issue of democracy and Arab culture with Atlantic Council's senior non-resident fellow, Dr. H.A. Hellyer. "That journalist asserted that people shouldn't […]
MENASource by MENASource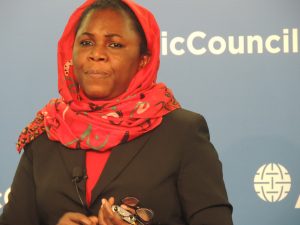 Mon, Nov 7, 2016
On November 7, 2016, the Atlantic Council's Rafik Hariri Center for the Middle East hosted a panel discussion on the relationship between Islamic law and human rights. Geneive Abdo, director of the Atlantic Council's Islamic Law and Human Rights initiative, moderated the panel with legal scholars Dr. Moataz El Fegiery, Protection Coordinator for the Middle […]
Event Recap by Rafik Hariri Center for the Middle East